You may be wondering whether you can get a loan without proof of income. It is possible to get a loan even if you are not earning. Applying for unsecured loans might not be the smartest move, but sometimes it can be the only option you have. However, in case you are struggling to pay your rent, there are better options to credit. Seek some advice from friends and relatives before deciding on seeking a loan.
Loans can make one fall into high debts and keep borrowing more to service the existing loans. Also, ensure that when you borrow credit; it is used for the right purpose.
Personal Loan without Income Verification
You can borrow a loan without being requested to provide proof for income. Some of the companies that offer such loans include Zippyloan and Personal Loans.com, where you start the process online. The process requires one to enter his or her personal information, the amount of money one needs and the repayment period. The website then connects you to a lender from the network. The annual interest rates for the loan range between 6 and 36 percent.
How to Get a Loan without an Income
Incomes are used by lenders to assess the risk to filter out borrowers who may fail to pay the loan. Therefore, lenders look at borrowers at a higher risk. However, borrowers who do not have an income at the moment can still apply for a loan. In such a case, lenders may look at the borrower's credit scores to determine his eligibility for the loan. High credit scores will make up for lack of income. Good credit scores show that a borrower can pay credit on time.
The other consideration for people with no income is debt-to-income-ratio. This is the amount a borrower owes other creditors in relation to what they earn. In addition, some creditors will also request for collateral to service the loan in case one cannot pay back the amount. When the borrower is unable to pay the loan, the creditor can sell the collateral to pay off the debt.
Alternatively, if the borrower does not have any collateral, he can apply for a joint personal loan. The lender will decide on the amount to lend based on the financial position of the co-signer. The cosigner will be responsible for the loan just like the borrower is.
In a situation where the borrower does not qualify for a loan, he can find a good pawnbroker since they do not require any job. All you need is to bring something that has some value to the pawnshop. It is easy to find pawn shops since they are located almost everywhere. How do pawn shops work? You bring something that you own and leave it behind for exchange of the loan you receive. You then bring back the money and you get back your stuff.
What You Need to Be Careful About
You must be aware of the risk you are taking when you take an unsecured personal loan. Loans should be treated with care and taken seriously. Unsecured personal loans include prepaid debit card loan, payday loan and title loan.
When you take a personal loan, lenders take control of your account and your paycheck. This means that they will take control of your financial life. On the other hand, interest rates can reach as high as 1000 percent annual and it could be more if you rollover. Also, you will be responsible for all the accrued fees from the loan.
Where to Apply for Loans without an Income
You can apply for a loan without job verification from various platforms and lenders. Some include PersonalLoans.com or VivaLoan.
Alternatively, you can get a car title loan from companies such as Check Into Cash. They give a credit if you have a car in your name. In such a case, it is easy to get approved since you don't need a job. However, you still need to provide annuity payments, court settlements, regular deposit from investments and cash or property inheritance. Finally, you can also borrow a loan from unsecured loan providers.
Credit Card without Income
One of the fastest ways of getting credit is through credit card without credit checks. The Horizon Gold Card, it is possible to get $500 limit without credit or employment check. You need to be aware of the interest rates, additional cost since it can cause a problem. You need to meet the following requirements.
You need to have a regular income even if you do not have a job.
Have a positive credit history that increases the chances of getting a loan without proof of income.
In case you have a property such as a car, it can be used as collateral thereby increasing your chances of getting your loan approved.
The government prohibits military members from benefiting from short term loans. Therefore, a member of the military does not qualify for a short term loan.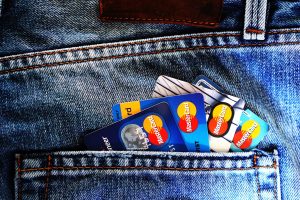 In case you cannot get a loan from friends and relatives, you can still get a loan from social banks. To obtain credit from social banks, they look at one's situation. You can also borrow credit to buy new things such as a fridge. The following are some of the social banks in the United States.
A secured loan
Another option for you is a secured loan. This is a loan where you provide the lender with security. This security is also known as a collateral. For example, you can use your vehicle, house, or any other asset as a security for the loan. Most financial institutions will always give you money if you have a collateral. This is because the collateral covers the risk for the lender.
In this case, you should always use a security if you are sure that you will be able to pay back the funds. This is because, if you fail to pay the funds, the lenders will be happy to repossession the collateral.
A secured loan is one which has a collateral. This collateral could be a house, car, or any other hard asset. Even when you have a poor credit score, financial companies will always give you money, when you have a collateral. Therefore, secured loans are suitable for people with bad credit and are appealing for a loan. However, you are required to attach an asset, such as a car or a house as collateral. An example is MaxCarLoan.
Secured Loan Risks
While a secured loan is a good option, it does come with a risk. In case of an unsecured loan, the biggest risk you have is being listed in a credit company like TransUnion. In the case of a secured loan, the risk is that your collateral will be taken if you default. So, in case of a home equity loan, you risk losing your home.
How to Manage Money and Debt
If you are in debt, you must be in control of it but not to avoid it. Credit can make you fall into high debts that can prompt you to borrow more to clear the outstanding debts. To manage your debt, make sure to follow these guidelines.
Visit a local credit union. There are financial institutions that are more flexible. You can also seek help from ConsolidatedCredit.org that can help you clear your debts without a loan.
To conclude, borrowing from friends and relatives can be relatively cheaper. However, while borrowing from them, it is crucial to make clear agreements on how and when you will repay the loan. Loans can make one fall into high debts and keep borrowing more to service the existing loans. Also, ensure that when you borrow credit; it is used for the right purpose.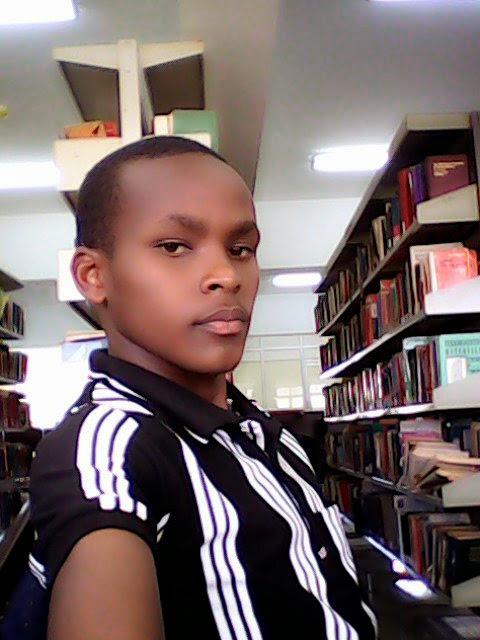 Vincent is an experienced journalist from Kenya as well as a statistician. He has a degree in Applied Statistics with computing from the University of Eldoret.