In case you cannot access food from a food bank or through appropriating food waste, we have a few tips. You should not starve; while you can look for food in case you do not have money. If you follow these tips, you will find yourself eating healthier food than you would have bought.
Where to Get Free Food?
There are several places you can access free food. We are going to discuss food banks, dumpster diving and looking for food in the wild. There are several options to get free food. They include:
Asking for food at restaurants and shops. This requires social interaction with the restaurant operators.
Finding food in dumpsters
Growing food in a natural way
Asking For Free Food
In affluent countries, a lot of food is thrown away, meaning you don't need money to eat. You can ask for food from restaurants, market places and shops. It is important to state why you are asking for food, especially if you do not have money. In some countries such as Germany and Portugal, some organizations borrow food from restaurants and share it with people without money.
Food Banks
Food banks are one of the ways to get food for people without money. Food banks are supported by nonprofit making organizations that give food to the poor. In the UK, almost one million were fed by a food bank in 2014, yet it is among the wealthiest countries in the world.
However, food banks gave some set condition on who qualifies to be fed by the program. For instance, you need to establish that you are in a crisis and that you surely need food. Some charitable organizations issue foodbank vouchers so that people can buy food from vendors.
Free Food Places
Some places have free dinners or offer free food.
Groups such as Food not Bombs still exist and are to be found in many places around the world.
Also, many cities have free food volunteers for the homeless. These groups often offer the food outside from a truck in specific places around the same time.
Local churches sometimes also organize free food events.
Request for Leftover Food from Restaurants
This can seem awkward at first, but when you try it, it is an easy way to access food when you do not have money, but how does it work? All you need to do is to go to a restaurant and take a sit. When the waiter asks you what to order you, explain that you do not have money and ask if they would have any leftover food in the kitchen. Some may be kind enough to offer you a table where you can take the food.
It goes easier if you have empty plastic containers where you can be served the food. You can ask them if they can set aside leftover food for you for the following day.
However, you might need to visit several restaurants before you can find one that will provide you with food.
It is also important not to ensure that you do not visit the restaurants during busy hours.
Get Free Food From The Market
You can go around markets and ask them if they have something they cannot sell anymore, please let them know that you do not have money. You will find out that one in ten people will be willing to give you some food. Even if you are not offered some food, make sure to thank them and proceed to the next stall.
Ask For Food From Supermarkets
You can also ask for food from big stores. However, this might not work very well since it is likely those employees will say that they are not allowed to do so. However, you can do this for small supermarkets and stores in your neighborhood. Shops and stores operated by immigrants, especially Muslims, who are willing to give out.
Ask For Food From Farmers and Community Gardens
This is an easy way to obtain food, especially for people who live in the countryside. They do not have many shops and restaurants to borrow food from, but they can ask for food from plantations. The farmers do not take all the food to the stores. Some are left in the fields. You can request them if you can pick the leftovers.
Additionally, in farms that are owned communally, they might be willing to teach you how to grow your food. From the harvest, you will find that you won't need money you eat since you can provide for yourself from the fields.
Search For Free Food
There is a lot of food that grows on trees and underground. Dandelions, chickweed and wood sorret are some of the food that grows naturally and it can be delicious. Even in large cities, you will find that there is a lot of edible food. For instance, people living in downtown Seattle can easily access the first Food Forest.
Alternatively, you can also find food in dumpsters, especially near stores and restaurants. Commonly, half of the produced food ends up in the trash. You can check Trashwiki on some places to dumpster dive. You will know places where you can get food in rich countries.
Find hanging food for free
Fallingfruit is a website and a free map where you can find free fruit all over the world.
Grow Your Food
If you live in the countryside and you don't have money, growing food is a better option than asking for food. You need to get some seeds and since there are many seed swapping communities, you can exchange seeds with farmers.
In case you do not have some seeds to trade; people are willing to help you get started they will offer seeds freely. Alternatively, if you live in the city, you can try guerrilla gardening since in towns there is the scarcity of farms for farming.
Moving further
To conclude, since you do not have money to eat, you don't have a choice. Hence you shouldn't be critical about what you get. Be satisfied and thankful for what you get or find. In case you are used to meat, this might be difficult to find and therefore you have to live on vegetables.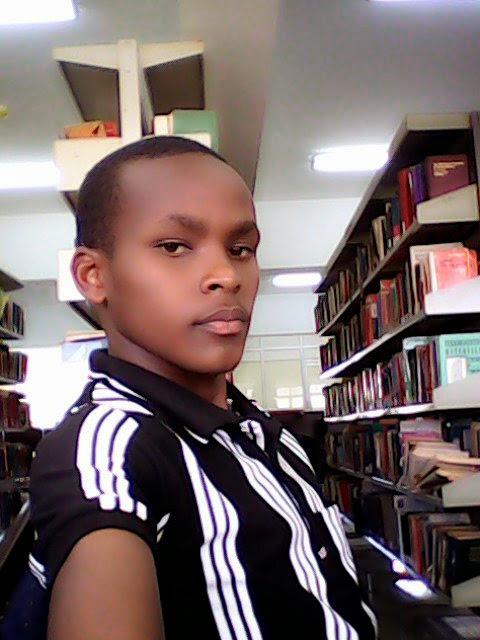 Vincent is a writer with an interest in finance, business, technology and health niche. He holds a Bachelors degree in Applied Statistics with computing. Read more about Vincent and see our complete editorial team at FiFi.