It is never easy to get a loan if you don't have a good source of income. This is the case even when you have a good credit score. This is simply because lenders usually want to be sure that you can pay back the money. If you do get personal loans without income, they will always come at a higher interest rate because the lenders want to hedge on your risk profile. In this article, we will look at the best ways for you to get personal loans without income.
Why Most Lenders Want People With Income
Banks and other lenders use a very simple model when it comes to giving out cash. They take deposits from their customers and the give them away as loans. Their profit is usually generated from the interest the borrowers pay. At the same time, the depositors have a right to collect their funds at any time. Therefore, the lenders usually prefer borrowers who have a good credit score and a constant source of income. This does not remove all the risks, but at least it does reduce them.
Put yourself in the shoes of the lender. Would you lend money to someone who doesn't have a steady source of income?
Is it Possible to Get a Personal Loan Without Income?
Yes, it is possible to get a loan without an income. However, because you are a risky client, lenders will always take measures to protect their income. One way they do this is by charging a higher interest rate for these loans. For example, if the loan of a person with a good credit score has an interest of 2%, yours will have an interest rate of more than 10%. This is because the risks with the former are significantly lower. This is the main reason why the predatory lending industry is so lucrative and hated at the same time.
Ways of Getting a Personal Loan Without Income
Now that you understand the risks and difficulties involved in getting a personal loan without an income, we will now look at the options available to you.
A secured loan
The first option for you is that of a secured loan. This is a loan where you provide the lender with security. This security is also known as a collateral. For example, you can use your vehicle, house, or any other asset as a security for the loan. Most financial institutions will always give you money if you have a collateral. This is because the collateral covers the risk for the lender.
In this case, you should always use a security if you are sure that you will be able to pay back the funds. This is because, if you fail to pay the funds, the lenders will be happy to repossession the collateral.
A secured loan is one which has a collateral. This collateral could be a house, car, or any other hard asset. Even when you have a poor credit score, financial companies will always give you money, when you have a collateral. Therefore, secured loans are suitable for people with bad credit and are appealing for a loan. However, you are required to attach an asset, such as a car or a house as collateral. An example is MaxCarLoan.
Secured Loan Risks
While a secured loan is a good option, it does come with a risk. In case of an unsecured loan, the biggest risk you have is being listed in a credit company like TransUnion. In the case of a secured loan, the risk is that your collateral will be taken if you default. So, in case of a [home equity loan](/us/home-equity), you risk losing your home.
Check out MaxCarLoans
Lenders such as MaxCarLoan are likely to give you a loan since they are sure they can take the asset if you default to pay the credit. When you repay your loan in full, then you gain full ownership of the asset you had attached as collateral.
Word of advice
Ensure that you do not go for a high-interest loan with a short repayment period.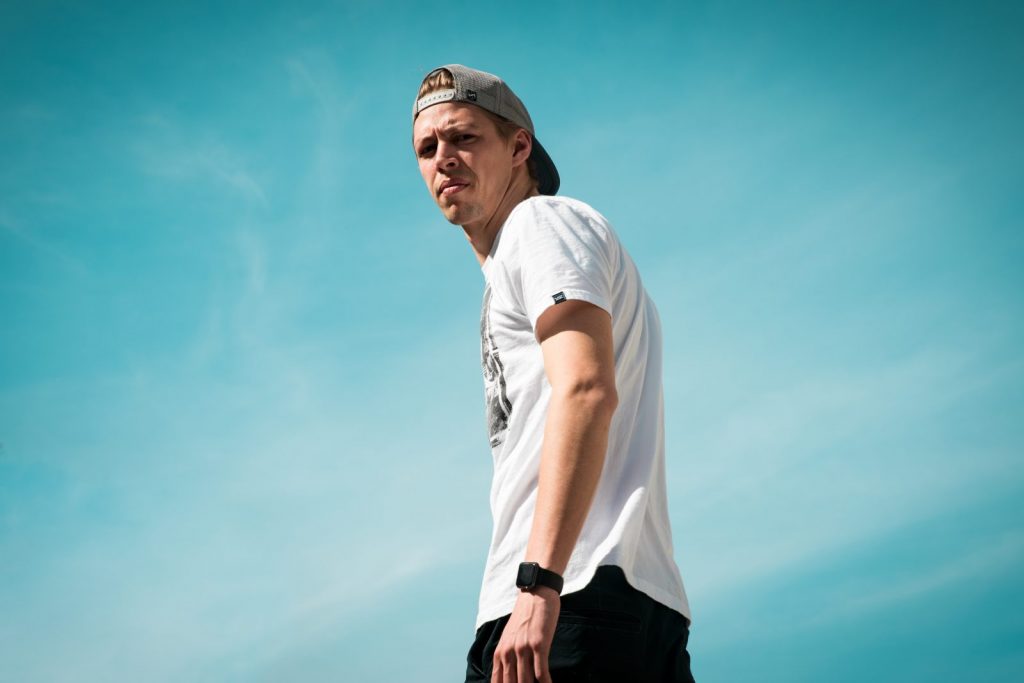 Have a cosigner
Another option is when you decide to use a cosigner. A cosigner is also known as a guarantor. A guarantor is a person who is liable for your loan. As such, if you default or fail to pay, the lender will be at will to use the funds of the cosigner. Therefore, most people will not accept being a cosigner, but a few trusted people can. If you have a cosigner, it is recommended that you pay back the money as promised. This gives the lender a peace of mind that they can recover the funds. For a co-signer option, the loan interest rate is based credit rating of the person you sign with for the loan.
Getting a person with a good credit score entitles you to get a loan. However, make sure you get a person who can trust you that you will repay the loan. In case you don't repay the loan, you co-signer will also suffer. The risk to the cosigner is that if you don't pay the loan, the money will be deducted from their accounts.
Get more info about co-signers
Try Upstart
Upstart is a relatively new peer to peer lending platform. Unlike other P2P lenders, Upstart does not rely entirely on the credit scores. It checks them but it always goes an extra mile.
This means that it looks at other things when determining whether you are liable for a loan. For example, it will likely give you a loan if you have just graduated from Harvard with a computer science degree. In other words, it looks beyond the credit scores. Check out the article Peer to Peer Loans For Bad Credit for tips on how to apply.
Get a Crypto Loan Without Income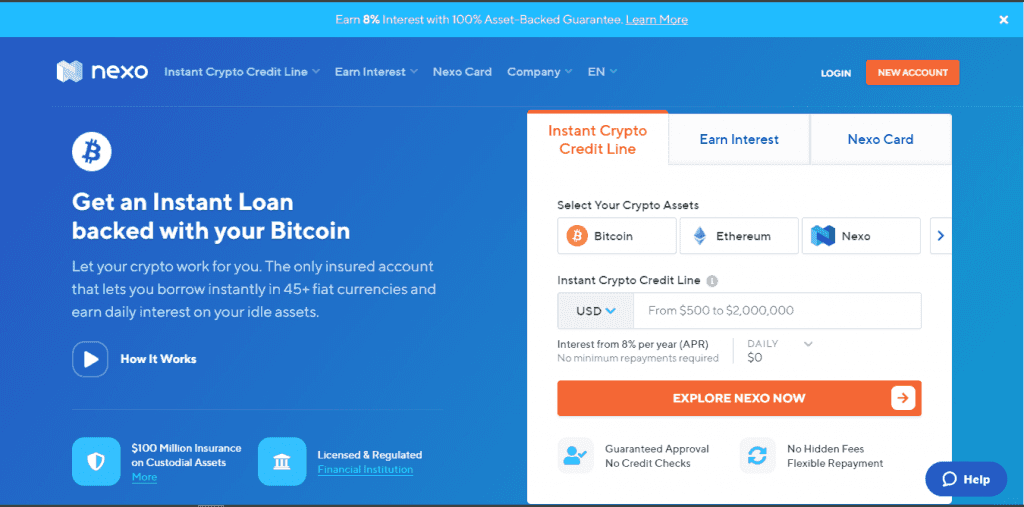 You can get a loan from some of the few cryptocurrencies firms that give out loans. A good example is Nexo, which gives fiat currency loans for people with cryptocurrency. All you need to create an account, deposit your crypto, and then get a flexible line of credit that you can use to borrow money. You will get the funds right away.
Friend or family
Another option for getting a personal loan without income is to borrow funds from a family member or friend. This is how most people without an income get financing. If you are lucky to get this money, you need to ensure that you pay the money. This will help to build trust with your family and friend.
Disadvantages of Getting a Personal Loan Without Income
There are a few disadvantages for getting a personal loan without an income. Some of these are:
It might take a while before your loan is processed.
It is always difficult to convince a lender that you will be able to pay.
The loan will always have a higher interest rate.
A collateral will be needed.
It might lead to loan-dependency.
Summary
It's difficult not having a job. It is also more difficult for you to access credit if you don't have an income. In this article, we have looked at some of the options that you can try. They won't be easy, but it will be worth trying.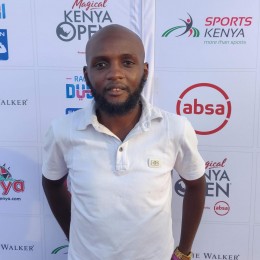 Crispus is a finance professional with more than a decade experience in the industry. Over the years, Crispus has written in-depth articles on leading platforms like CCN, Marketwatch, and Seeking Alpha. He also runs a Forex education and managed account company called WestEndFx.