The basic use of a watch is to tell time. However, with the consistent growth of the luxury watch industry, there is more to this machine that its short hand and long hand. In 2018, this sector was worth about $ 6.93 billion. This figure is projected to reach $9.3 billion by 2025. These statistics justify the decision by various entrepreneurs to spend heftily on expensive pieces and hold on to them for a while before reselling them at a profit. Kevin O'Leary, a renowned venture capitalists and host of Shark Tank, is one of the businesspeople who consider Swiss luxury watches to be a suitable investment.
In this article, the focus will be on how to successfully invest in watches.
What Determines the Value of a Watch
Brand
Like any other product, there are various well-established companies that are associated with luxury, high-quality watches. These manufacturers include Omega, Rolex, and Breitling. Whether a piece from such watchmakers is firsthand or secondhand, it is bound to have a high price tag. As such, watches from these brands tend to maintain or increase in value over the years.
Condition
It is one thing to have a Swiss luxury watch and it is another thing to have one that is in perfect condition. When it comes to luxury products, the devil is in the details. Are all its parts intact and better yet, are they all authentic? Are all its decorative elements present? Does it have any scratches or damaged parts? What's its service history? Does it function properly? Such aspects will either reduce, maintain, or increase the value of a watch.
In line with this determining factor, the completeness of a watch is also a crucial element. For instance, a Rolex that is accompanied with its papers and box is bound to be of a higher value than a similar make without these items.
Background
A Swiss luxury watch that is associated with a famous individual steadily increases in value. For example, in 2008, the simple Longines wristwatch that Albert Einstein wore was sold for $595,000 in an auction in New York.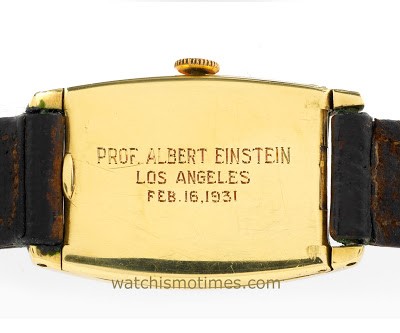 Rarity
Similar to other luxury items, there are certain watches that a manufacturer may decide to release in limited edition. Such a piece is usually of significant value.
Patina
There is a particular uniqueness and character that a watch acquires with age. Enthusiasts of these accessories tend to appreciate such a natural appearance; an aspect that makes the watch valuable.
How to Successfully Invest in Watches
Now that you have the knowledge on what makes a watch highly valuable, it is time to learn some tips on how to succeed in the watch business. As an entrepreneur who holds on to watches hoping to resell them at a profit, you should adhere to the following tactics.
Know the product. Amassing knowledge on Swiss luxury watches usually takes experience. Before investing in these items, learn how to tell a fake watch from an original one. It is also important to understand other relevant aspects such as the various forms of watch movements and the watches that are suited for different styles and setups. Such information will also help you in identifying the watches that will maintain their value over time.
Know your client. Luxury watches are often used as a fashion statement and for defining one's character. Whether the client knows the exact product he wants or not, the seller of any luxury item plays a crucial role in advising the buyer accordingly. As such, it is important to have a personal interaction with each buyer.
Have the right connections. Have a reliable trader where you can source genuine luxury watches at a price that will enable you earn a substantial profit. Connections in this business will also assist you get the right clients. This approach is founded on the concept of referrals in sales and marketing.
Learn how to accurately forecast the market. For you to succeed in the Swiss luxury watch industry, you must tell what is currently in demand and what is likely to capture the market in the near future. Knowledge on the current trends will ensure that you do not 'sit' on a product that is likely to lose value.
Make the right impression. Simply put, look the part. No one will trust that you are selling to them genuine luxury watches if you look like a hooligan. Starting from how you dress to how you interact with potential clients, your appearance should convince your target clientele to come to you for the best watch.
Conclusion
In addition to telling time, watches show the status of the wearer. By using the right strategies, one can turn these items into a feasible investment. When building a Swiss luxury watch collection, it is important to identify the products that will maintain their value, those that will increase in value, and those who will soon be of low value.