A holiday mortgage is meant to help people to get a business loan to help them buy a property that will be rented out to tourists for a short period. Mortgages for holiday lets enable clients to invest in an increasing market. With many Brits planning a staycation, you can invest in properties which you can let to tourists in the UK. In this article, we are going to focus on mortgages for holiday lets in the UK.
What is a Holiday Let Mortgage?
A holiday let mortgage is a business loan that is borrowed to help in full value or to develop a property that is then rented out to tourists for a short period. Holiday lets are a booming business in the UK with many people seeking to buy holiday homes in the coastal areas of the UK. Holiday lets are a good source of extra income.
What's the differences between a buy-to-let mortgage and a holiday-let mortgage?
A holiday let property must be available for let for a minimum of 210 days a year, and must be let out for at least 105 days a year.
A holiday let property must be no longer than 31 days at a time. Note that you can't let to friends and family for free or reduced rate.
With a holiday let, you can claim on mortgage interest payments on your tax returns.
How a Holiday Let Mortgage Works
Before giving a mortgage, the lender wants to know if you can afford the monthly repayments and you are in a position to keep on repaying them. The lender looks at your income and your spending like your debts and mortgages to determine if you are in a position to repay the loan.
The lender will also consider the income you will be generating from the holiday lets before advancing the mortgage. One main consideration they consider is if you can continue repaying the mortgage even if you failed to get any guests. If you demonstrate that you are in a position to repay the loan, even when the mortgages to let are unoccupied, you can have your mortgage approved.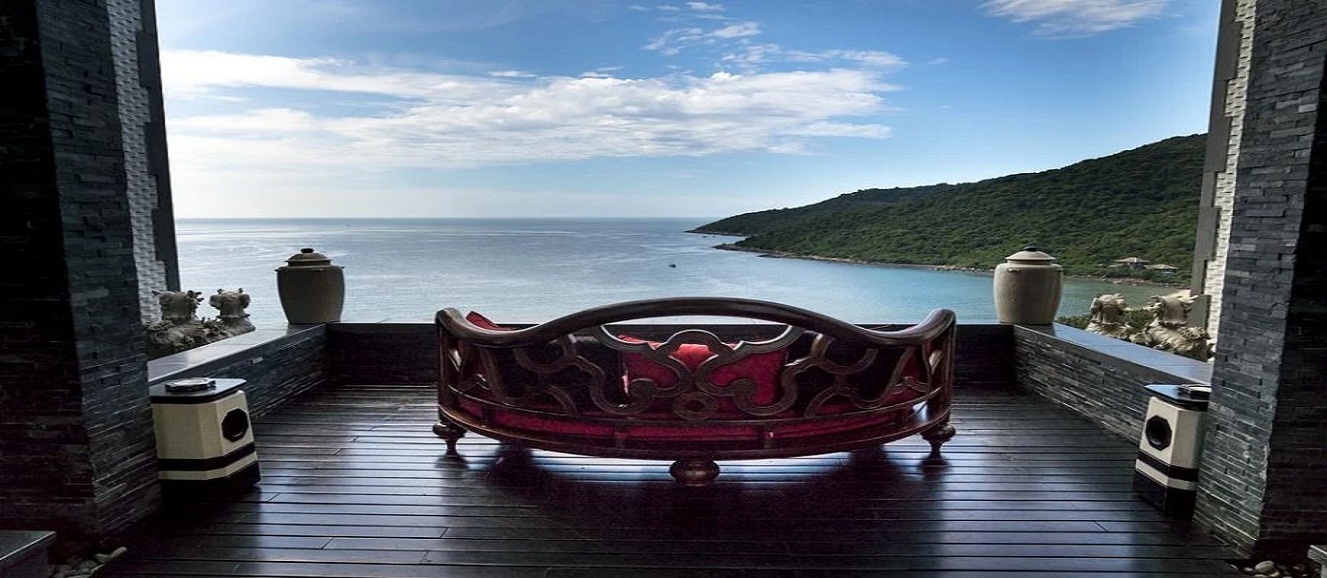 Do I Need a Holiday Let Mortgage Specialist?
You need to have a specialist mortgage if you are going to borrow a holiday let mortgage. It is because traditional residential mortgages do not allow one to rent out your home while buy-to-let mortgages can be a better option for long-term rentals. Holiday let mortgage affordability is calculated based on short-term rentals during holiday seasons.
How Much Can I Borrow for a Holiday Let Mortgage?
To qualify for a holiday let mortgage, you need around 25% to 30% deposit. It is because holiday lets mortgage lenders are usually at a higher risk compared to normal mortgages or buy to let mortgages. It is because, for these other mortgages, tenants will occupy these properties for a longer period compared to holiday let tenants.
Lenders will look at whether the rental income from the holiday let can provide rental income that is between 125% and 145% of the interest payable on the mortgage. You must also show that you can repay the mortgage even when the property is not rented out.
Holiday Let Mortgage Criteria
Only a few lenders in the market are willing to offer holiday let mortgages. Lenders have varying rules and acceptance criteria. However, this is what you can expect:
Minimum income. Lenders require borrowers to have a minimum income of between £20,000 and £40,000.
Mortgage amount. You can get a mortgage amounting to between £25,000 and £750,000. You can still get up to £1.5 million.
Loan to value. The maximum loan-to-value (LTV) ratio is 75%. You can also get a better interact rate of 60% and you will need a deposit of between 25% and 30%.
Rental income. When applying for a holiday let mortgage, the lender will request you to estimate how much income you will be generating from the property. The holiday to let property needs to be in a position to make a gross rental income of 125% to 145% of the monthly mortgage repayments. This is when the monthly repayments are calculated at a 5.5% interest rate.
Portfolio limit. Some lenders will limit the number of holiday lets you can own and rent out.
Minimum value. The holiday to let property must also be valued at at least £125,000.
Own a home. Some lenders will also require you to have your own home.
Holiday Let Mortgage Rates UK
Holiday let mortgages often attract higher rates compared to residential mortgages. Currently, the rates stand at between 2% and 4% depending on how much your deposit it. You can offset your mortgage interest payments against your rental income.
Holiday let mortgages rates vary depending on a number of factors. They include:
Location
The size of the property
Accessibility by foot, road, or rail
Condition of the property
Best Holiday Let Lender in the UK
If you are seeking to find where you can get a holiday let mortgage in the UK, you can speak to a mortgage specialist. Mortgage specialists know the market better and can advise you where you can get a holiday let mortgage at better rates. Apart from telling you where you can get a holiday let mortgage, they can also give you better tips concerning holiday let mortgages.
You can also approach holiday let lenders directly or go for holiday let mortgage brokers in the UK. Below are some of the top holiday let lenders in the UK.
The Cumberland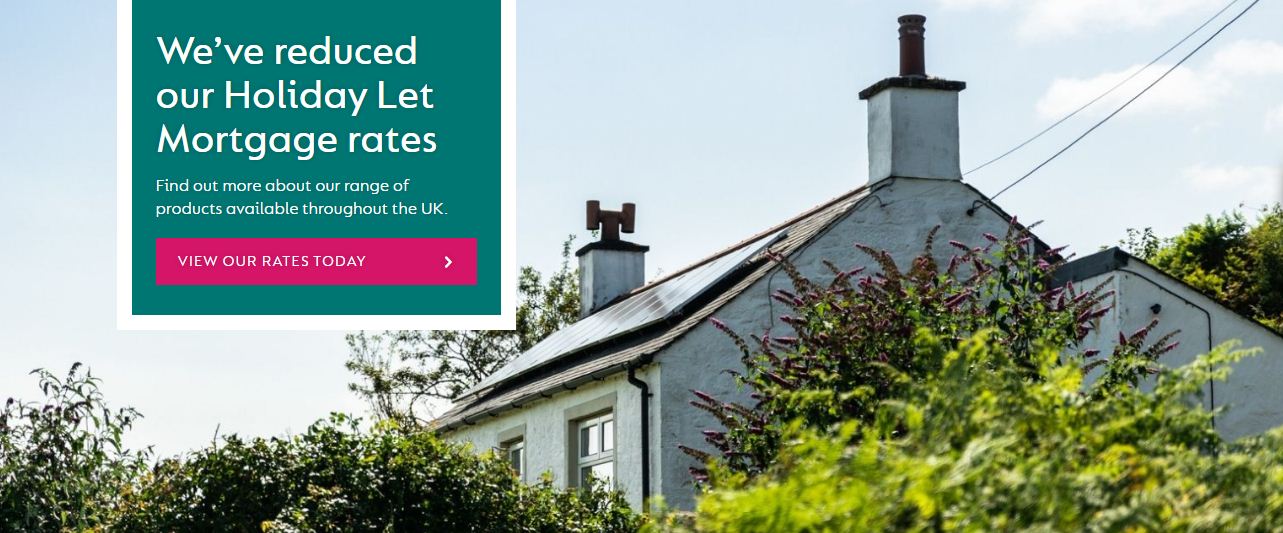 The Cumberland provides mortgage solutions to to holiday let investors in the UK and the isles of Anglesey, Arran, Mull, Skye, Lewis, Harris and Wight. If you already run a holiday let business, the company can help you remortgage if you wish to refinance your property. Moreover, it lends to first-time holiday let investors.
How to Qualify for The Cumberland Holiday Let Mortgages
Offer mortgages up to 75% of the property value.
The minimum loan size is £75,000.
Maximum mortgage term is 25 years.
A minimum of £15k cash savings held after the mortgage has completed should be evidenced.
Holiday Let Mortgages
Holiday Let Mortgages is not a direct lender but a holiday let broker in the UK. Holiday Let Mortgages can also source holiday let mortgages for ex-pats and applicants who cannot meet the minimum income requirements
How to Qualify for Holiday Let Mortgages
Preferably UK residents over 21 who are in stable employment or self-employment with a provable income (payslips, accounts, bank statements etc).
The main income should come from a trade or profession and not rental or investment income.
Borrowers should have minimum provable income of £20,000-£40,000 per annum.
Mortgages up to 60-75% of the property value but 80% is a possibility.
Just Mortgages Brokers
Just Mortgages Brokers are authorised business loan brokers in the UK who match individuals and businesses with suitable holiday let lenders. They also have specialists who advise their clients how to get a holiday let mortgage for bad credit.
How to Qualify for Just Mortgages Brokers
Applicants will need to own their own home.
Minimum age 21.
Minimum earned income (other than the subject property rent) £20000 per annum.
Maximum loan to be calculated using an average of the rental income for high, mid and low season rates.
Minimum deposit 25%.
Mansfield Building Society
The Mansfield Building Society is one of the oldest mortgage lenders and building societies in the UK.
How to Qualify for Mansfield Building Society
Holiday lets must be located in England and Wales.
Properties used for holiday lets must have a minimum property value of £150,000.
Properties must qualify as a Furnished Holiday Let under HM Revenue and Customs (HMRC) definition.
Lending on holiday parks or complexes, B&Bs, AirBnB and properties subject to title, local or occupancy restrictions are excluded.
Furness Building Society
Furness Building Society offers holiday let mortgages on properties in England, Scotland and Wales.
How to Qualify for Furness Building Society Holiday Let Mortgage
You need to already own your own home.
Have a projected rental income of at least 125% of the interest payable on the holiday let mortgage.
Earn a minimum income of £30,000 per year.
The holiday let property must be valued at a minimum of £125,000.
Summary on Mortgages for Holiday Lets in the UK
If you are looking for a holiday let mortgage in the UK, it is best that you get a mortgage specialist. A mortgage to let helps business people to build properties that can be rented out to tourists for a short period. The cost of a mortgage to let vary from one lender to the other depending on factors like location, size and the condition of the property.