Many households in urban areas face challenges on methods to use to prepare meals. Traditional fuels used pose a threat to the environment and human health. Conventional fuels have, therefore prompted people to look for environmentally friendly alternative means.
Less than 5% of Kenyans use Liquefied Petroleum Gas as the primary cooking energy. Many Kenyans use other forms of cooking energy such as firewood due to lack of awareness on the merits of using LPG. Improvements in the LPG value chain should be made to bring down the cost and improve the distribution efficiency so that it reaches many Kenyans.
Kenya imports LPG mainly from Bahrain. Its demand has risen from 78,000 tonnes in 2008 to the current 100,000 tonnes. Low consumption of LPG in the country is also due to the lack of extensive storage facilities and poverty.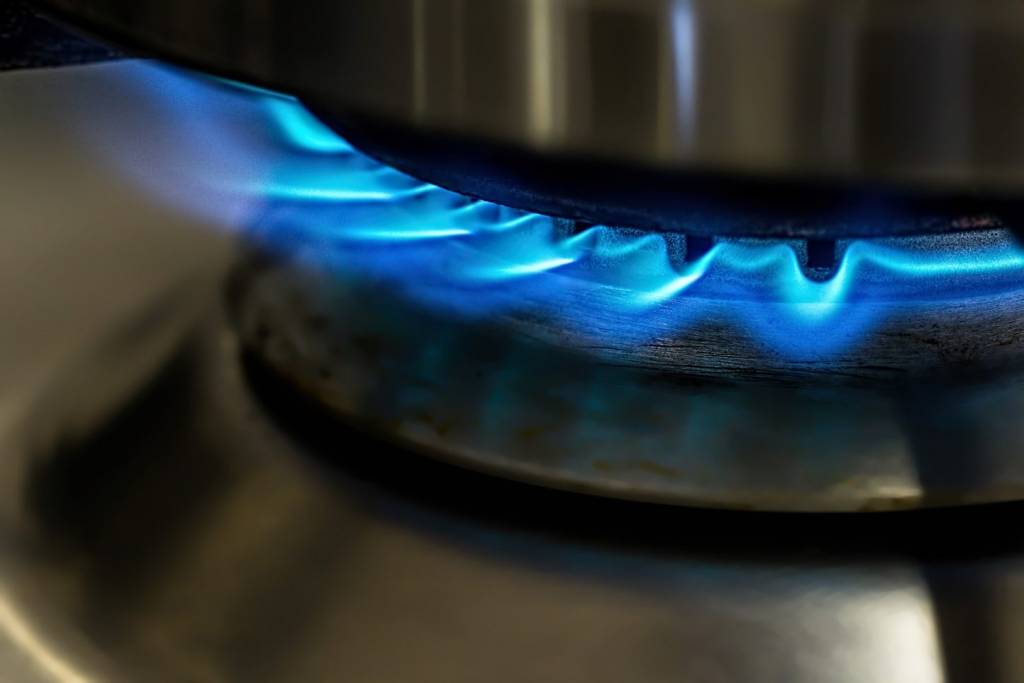 Companies that Manufacture and Supply LPG
The manufacture and supply of LPG has been on the rise in Kenya, with many companies venturing into the highly profitable business. LPG in Kenya is supplied in gas cylinders of varying capacities: 6kg, 13kg, 35kg, and 50kg. Common companies that manufacture and supply gas in Kenya include:
1. Total Kenya
Total Kenya is a leading company in Kenya that distributes LPG for domestic and commercial purposes. The brand name by which the gas is marketed and supplied is Total Gas. Total gas is distributed from ISO 9000 certified depots in Nairobi, Mombasa, and Kisumu. The distribution is through a specialized delivery system that includes customized trucks ensuring that the products are available in almost all towns.
2. KenolKobil – K-Gas
K-Gas is Kenya's fastest-growing domestic gas brand. It is available to retail customers in 6kg, 13kg and 35kg cylinders. Most Kenyans cannot afford K-Gas because of the high cost of the cylinders and its accessories. Service providers are making efforts to increase the affordability of the product. Affordability is improved by setting competitive prices for the gas cylinders and encouraging Kenyans to use LPG, which is eco-friendly and energy-saving. This company also provides home delivery to their most frequent customers.
3. Hashi Energy
The Hashi group was initially an LPG distributor for KenolKobil. Hashi established its own LPG business in 2010 having its depot and filling station in Mombasa. In 2012, Hashi opened a depot in Nairobi. Hashi ventured into the filling of cylinders in 2013. This company provides gas cylinders of various sizes of 6kg, 13kg, 35kg, and 50kg.
4. National Oil
National Oil is a manufacturer that provides LPG products with SupaGas as its brand name. SupaGas is one of the best qualities of LPG products in Kenya. National oil makes their products in the market more competitive and at a lower price. They offer their services at all outlets in the country.
5. PROTO Energy Limited
Proto Energy is a new entrant in the LPG market. It is licensed to supply LPG in bulk in Kenya. The company runs a large bulk and cylinder manufacturing plant in Kabati, Murang'a County. It meets the demand for LPG in both industrial and domestic sectors. It supplies cooking gas with ProGas as its brand name. ProGas has only been in the market for two years, but it has gained popularity countrywide. Several factors have led the brand to fame. The main element is the brand's quality and affordability. The company has its own distribution vehicles that ensure the availability of the gas countrywide.
Regulations proposed by the Government on LPG
The government has come up with policies to regulate the LPG market in Kenya. The Energy Regulation Commission (ERC) regulates the import, export, bulk storage, wholesale, retail, transport, and filling of LPG in Kenya.
Any party that has an interest in venturing into the LPG market should ensure that they are licensed. The Energy Act 2006, Section 80(1) mandates the Energy Regulatory Commission to license any party that conducts the LPG business in Kenya.
Any person involved in the filling and wholesale of LPG in cylinders should belong to the LPG Cylinder Exchange Pool and should accept and recognize the exchange of cylinders belonging to other members.
All LPG dealers should let the Energy Regulatory Commission to carry out its duties. Investigations on dealers trying to obstruct the commission's inspection activities should be rapid, and if found guilty, they should pay a penalty of Ksh 100, 000.
The price of LPG in Kenya is 2-3 times higher than annual fuel costs for purchased kerosene or charcoal. The LPG market needs to grow in Kenya. There needs to be an increase in the storage capacity, policies, and regulations should be enforced accordingly. There also needs to be an increase in awareness of the shortcomings of using solid fuels. Awareness will encourage the use of LPG across the country.
Advantages of LPG
Liquefied Petroleum Gas has many advantages over other traditional energy sources. They include:
1. LPG maintains cleanliness. It does not produce soot or smoke. It ensures that domestic utensils used for cooking do not get sooty and smoky.
2. Unlike other fuels, LPG is easy to control. The required heating rate is obtained quickly with an instant on and off activation at the twist of a knob. The adjustment of the size of the blue flame is easy.
3. Liquefied Petroleum Gas can cook faster compared to other cooking fuels due to its high calorific value. Cooking takes very little time when you use LPG.
4. Most traditional types of cooking fuel emit large amounts of sulfur and nitrogen, which are harmful to the environment. Use of LPG helps to minimize Greenhouse Gas emission by up to 70%.
5. LPG is an economical fuel. As an efficient, cost-effective fuel, LPG reduces dependence on traditional fuels. Its burners require less maintenance compared to other cooking forms.
6. Using LPG stoves keep your kitchen temperature unaffected. The LPG stoves emit less overall heat than any other cooking devices.
7. Flexibility. Liquefied Petroleum Gas can be used anywhere at any time. Access is easy without making substantial investments in infrastructure.
Conclusion
LPG business is profitable. LPG for commercial activities offers significant economic benefits. Currently, business owners are looking for optimum LPG solutions to fulfill their energy needs. Business owners should seek to embrace LPG, which will save significantly on energy costs. Kenyans should be made aware of the benefits of using LPG. It will ensure a clean environment and a healthy people.