These days, many landlords want to know your credit score before renting out an apparment. What can you do if you have low or bad credit and you want to rent an appartment and are faced with one of these landlords who want to see your credit report? Here is a guide to the solutions on how to rent apartments with bad credit.
Lack of good credit rating
Many people are in the situation where they can't even get an apartment because of lack of good credit rating. Imagine that you've worked hard and earned a promotion to a big city. After a thorough search you've found that dream apartment with big rooms, a balcony with an excellent view, and the best the life has to offer. You are excited. But, there is a problem: your credit score is not in order. In fact, you have a poor credit score and the landlord has rejected your application. What can you do ?
This article will explain a few ways you can easily rent an apartment with a bad credit score.
Why Landlords Ask for Credit Scores
Building a block of apartment is an expensive thing. The landlords spend millions of dollars to do that. To make money, they want to have the best tenants who will not give them trouble with payments. They want people who will pay the rent on time without being pushed to do so. Therefore, a simple way for them to do check whether you will be able to pay the rent on time is to check your credit score. The report will show how much you bring in and whether you have any outstanding debt. Obviously, people with excellent credit scores are more preferred.
Renting an apartment with bad credit: reading your report beforehand
A common mistake that people make is to fail to read their report beforehand. You should request your credit report from the top three credit companies; Transunion, Experian, and Equifax. After receiving them, you should study them carefully. This will give you an indication of what the landlord on the other side will see. If you spot an error in these reports, correct them as soon as possible before you talk to the landlord.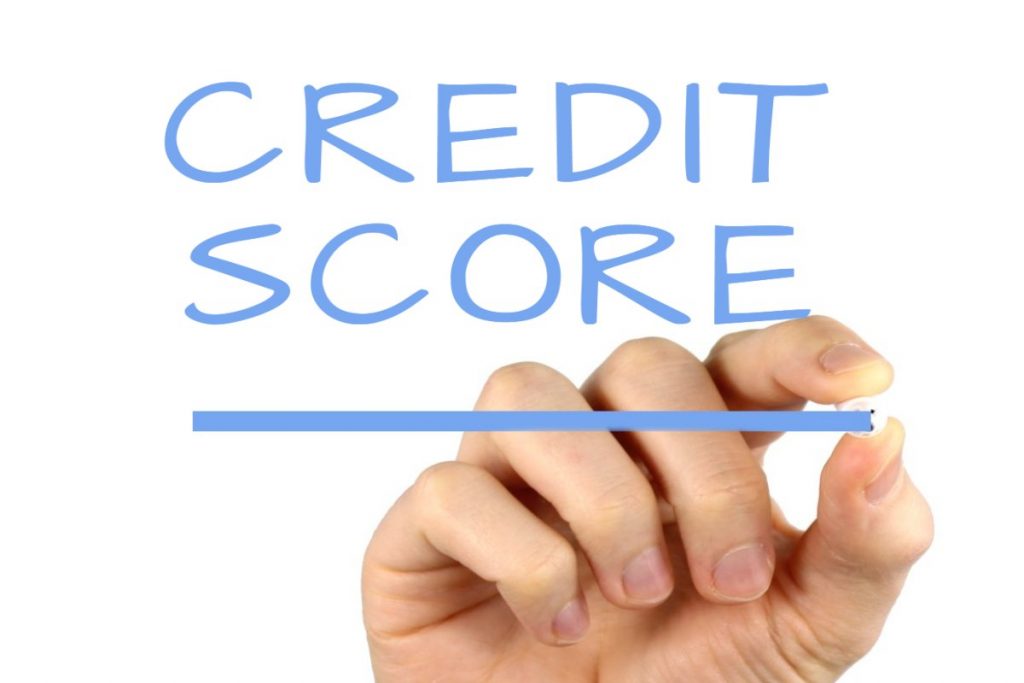 Consider Rentals that don't check credit
Not all landlords check credit scores when you are letting their apartments. In fact, most of them don't bother with it at all. Therefore, to remove the hassle of having to produce your score, we recommend that you go to those landlords who don't do this. To do this, you should do a thorough research to find those landlords. You can start by looking at the classified sections of your local dairy, Craigslist, or talking to local agents.
Use a Friend
If you don't have a good credit score and you are really in need of an apartment, you can use a family or friend who has a better credit score. This could be your best friend, your spouse or your parent. The goal will be to have the lease approved in their name. Many friends and family members will not accept this idea, so you need to be patient with them. If one accepts, you should do the best to pay the rent on time to increase your confidence with them.
Show Your Income Statement
If the reason for your bad credit score is a mistake you did many years ago, you should talk to the landlord about that. As a proof, you should be prepared to show them your income or cash flow statement. If you are employed, you should show them your pay slip and if you are an entrepreneur, you should show them the performance of your business. With this, they will be happy to accept you as their tenant.
Be prepared to pay more upfront
As a person with a bad credit score, you are not on the same league as another one with an excellent score. You are miles apart and you will need to somehow pay for that. When looking for an apartment, the extra mile will likely be to pay more money upfront and to pay more in rent. The landlords will want this as an 'insurance' cover.
Be Honest
Finally, nothing beats being honest to your landlord. While not all landlords are good people, most of them are really good people who have been in your position before. Therefore, talk to them. Make them understand why you have a bad credit score and don't hide anything from them.
Conclusion
Having a bad credit score is a challenging thing. In fact, more than 68 million Americans have a bad credit score. As described above, it does affect whether you can even move in to an apartment. While it is difficult to get these financial services, there is always a way forward. As you go through this, your goal should be to improve your score.