Financial literacy is a money management skill you will use for the rest of your life. It involves learning about cash inflows and outflows, making major investments and important purchases, paying your debts on time, and avoiding large debts. Financial literacy also means sacrificing short-term needs to meet long-term goals.
Financial Literacy Statistics
A significant number of citizens from different countries lack financial knowledge. Financial illiteracy leads to high costs since consumers fail to understand how well to spend their money. A significant percentage spends a significant part of their savings on financial transactions, servicing debts with high-interest rates. Such habits lead to more borrowing and fewer savings. In most cases, the wealthy are educated and have financial literacy, unlike poor people.
A face-to-face survey was carried out in 2014 in countries where less than 80 percent of the population had access to a telephone. The survey showed that only 1-in-3 adults worldwide hare financial literacy.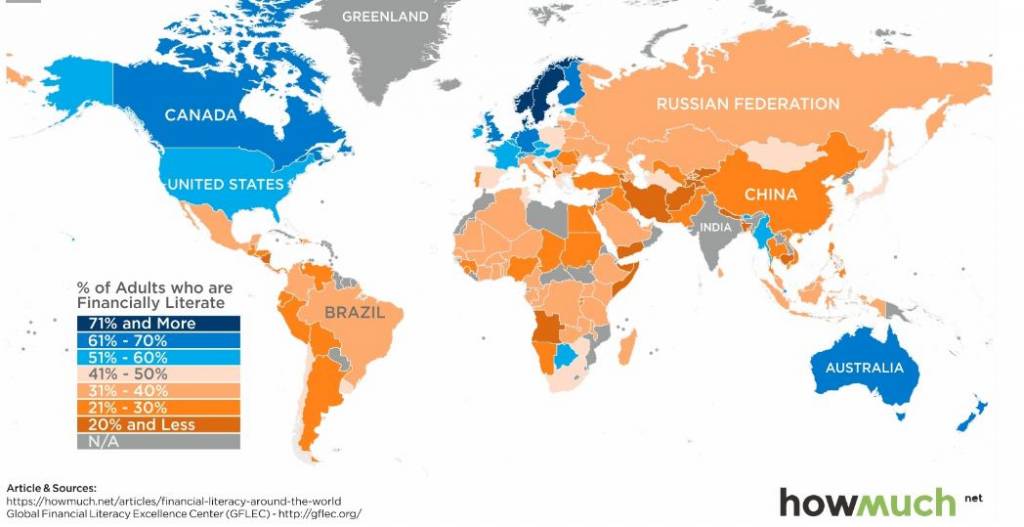 The survey also showed that there were considerable margins in financial literacy based on countries and groups. The poor, women and uneducated persons are greatly affected by financial gaps. People who have bank accounts and credit cards have higher financial literacy compared to those without, regardless of income. This means that there is a relationship between financial literacy and financial services such as bank accounts. Therefore, using a bank account or a credit account tends to increase one's financial skills.
Researchers, institutions, and stakeholders can use these findings to offer financial solutions, train people how to open, operate and use credit cards and bank accounts.
Among the countries with a significant number of financial literate people include Australia, Canada, Denmark, Finland, Germany, Israel, Netherlands, Norway, Sweden, Canada, and the United Kingdom representing 65 percent.
Some parts of Asia, Africa, India, and China have financial literacy ranging from 24 percent to 42 percent on average. Financial literacy rate in India, for instance, is 24%. Financial literacy below 40 percent in countries such as Italy and Portugal.
Benefits of Financial Literacy
There are many benefits that one enjoys being financially savvy. The benefits include: knowing why it is important to spread funds in different ventures, thereby diversifying risks. Moreover, one gets to know the importance of saving money for retirement. It can also help to make better decisions and take the appropriate actions when faced with a financial problem.
Financial literacy also reduces chances of people becoming victims of fraud. This is true since people tend to believe knowledgeable people who can take advantage of their financial illiteracy. They can also talk to trusted advisors before they can make any commitments. People also invest in most profitable businesses. They are also in a position to spread risk in multiple businesses instead of relying on a single business.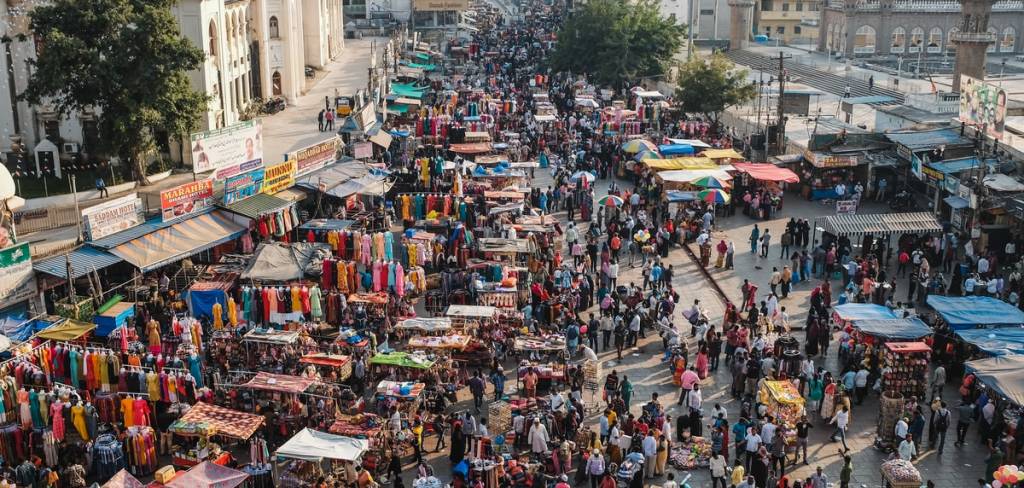 Financial Literacy Among Women and the Poor
There are significant disparities in financial literacy based on gender, income, education level and age. Worldwide, financial literacy in men stands at 35 percent while in women, it is at 30 percent. Gender disparity is in both developed and developing economies. Considering age, country, education and income, women have weaker financial skills compared to men.
For people using savings, credit, payment and risk management products, they need to have vast skills in finance. When people can access financial services, they are in a better position to save and feed for their families. Digital payments can be used to reduce corruption since they are more transparent. Financial services can be used to empower women by giving them more control over their finances.
How to Manage Your Money
It is a good idea to prepare a budget so that you can use your income wisely. Your budget should include how much you wish to spend, save and invest each month, as well as an amount for investment. It is important to track your spending and accounts so that you do not live beyond your means. By following this basic set of rules, you put yourself in charge of your money instead of letting money take control of you.
1. Saving
By setting up a budget and controlling your spending, you can save money. To start saving, open a savings account to keep extra money in so that you have funds for emergencies or large purchases. Practice these habits to save money:
Lower your monthly bills
Service your debts early before they accumulate huge interests
Distinguish between short term, medium and long-term gains
Create a list of family needs
2. Budgeting
Financial literacy helps one to gain basic financial skills. You will need to identify how you are spending your income and establish financial holes that are taking too much of your money. Consider the following steps while making a monthly budget.
Keep track of your expenses.
Anytime you spend money, make sure you keep a record of the amount you spent.
Identify fixed and variable expenses.
Fixed expenses are recurrent bills that you pay every month. Variable expenses are those bills that keep on changing, and they can arise at any time.
Factor in a significant proportion of your income to savings.
The rule of thumb is to pay yourself first. Make sure you set a percentage of the revenue into savings. Once you practice this, it will become a habit, and it will pay back in dividends.
Then set your budget.
Decide what you can cut from your expenses and determine the amount you want to be saving every week or month. The leftover money can go into the day-to-day expenses.
3. Credit
Making good use of credits is also an essential aspect of financial literacy. It is critical to manage your credits by using them well and paying them on time. By paying your credits on time, you also improve your credit score. Credit score considers your spending and also the repayment period. Ensure that you use the correct card, and you do a thorough research before you can take any credit.
To conclude, one important aspect of financial literacy is learning how well to use the finances that you have. Besides, you need to save a significant portion of your income, while the rest of the income can go into investment. Furthermore, make sure you spend a substantial portion of your income in the most critical needs and those that are urgent.
More Information