If you have a business idea in Texas, you're in luck. The Lone Star State is one of the best places to start a business in the US. With a strong economy and business-friendly environment, Texas is home to a thriving startup ecosystem, attracting entrepreneurs from all over the world. From tech to food, there's no shortage of opportunities in Texas for aspiring business owners. So what are the best businesses to start in Texas? In this article, we'll take a look at some of the top business ideas to consider in the state.
Starting a business is always risky and it requires a lot of expertise to maneuver and to see your business sailing to become a success. There are many businesses in Texas, implying that there is high competition for startups. Therefore, having adequate information is vital to minimize the risks associated.
Best Business to Start in Texas
According to research and statistics, here are the top business types to start in Texas:
Food Trucks/ Food Delivery services. Texas has a growing food truck culture with plenty of opportunities for entrepreneurs to bring different cuisines to local neighborhoods or business districts.

Health and Wellness. Texas is known for its healthy lifestyle and a huge demand for wellness-related products and services like gyms, spas and nutrition centers.

Real Estate. Texas is experiencing rapid growth in the Real Estate sector, and people are always in need of housing options, making it a lucrative business option for those with knowledge of the industry.

Pet Services. Texas has a high population of pet owners, making it a viable market opportunity for pet grooming, training, and boarding services.

E-Commerce. With a high-speed internet connection and affordable location, Texas is an e-commerce hub, making it a good place to start an online business such as handmade items, clothing, electronics, etc.
Let us investigate these and some additional business ideas in more detail.
Real Estate
With the influx of startups and established businesses in Texas, the real estate business can thrive well. You can invest in residential homes, offices and corporate facilities. This idea requires huge capital investment, but you are assured of a return on investment. Real estate is among the few businesses that you can get your return on investment within the shortest time possible.
Pet Business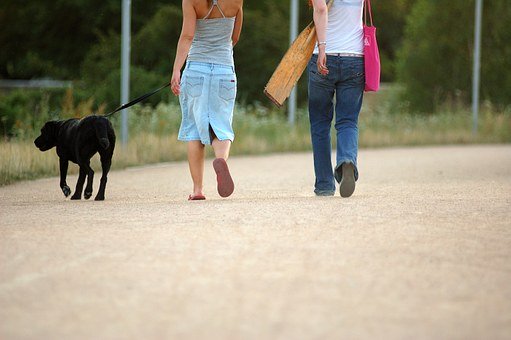 Many Texas residents keep pets and this could be a good business to start in Texasa if you have a great love for animals. There are many ways you can earn a living through pets such as pet sitting, pet walking, pet grooming and breeding services. You can also venture into the processing and distribution of pet food and supplements.
Laundry Services
This is an excellent business idea that requires small capital investment. All you need to do is to buy laundry equipment and then locate an attractive business location. To market your business, you will rely heavily on word of mouth marketing within your neighborhood. If you can offer quality services, then you are sure of high customer referrals.
Business Consultancy
Due to the rise of startups in Texas, many entrepreneurs need advice on how to succeed in business. Also, people wishing to venture into startups need a lot of guidance on how to go about securing . Therefore, if you offer personal development training and sales and marketing for businesses, you will be of great importance to people.
Legal Consultancy
There are many legal aspects that necessities people and businesses to seek legal services. For instance, Texas is known to have many companies in operation. These businesses must meet all the statutory requirements and also form time to time; they enter into contracts that require the intervention of a legal expert. If you are trained in legal matters, consider venturing into it.
Restaurant Business
Starting an eatery or a bakery are among the best ideas you think of in Texas. Food is among the necessities people cannot live without. If you have the skill to prepare quality and sweet food, you can make a good living out of it. Make sure you keep up with the market need and make sure to acquire culinary skills from time to time.
Web Development and Design
The internet has many untapped business ideas. Website owners prefer to use blogs and other forums with a unique identity. If you have skills dealing with websites and you can encompass factors such as SEO, this is an excellent opportunity for you. Make sure to market your skills to reach potential customers.
Personal Trainer
Many Texas residents are usually busy with their jobs are often prefer to have their trainers visit them at their homes. Most potential clients have gyms at their homes and all they are looking for is a trainer. You can enroll with the Federal Association of Professional Trainers near you so that you can get all the necessary information and marketing if you a beginner. You also get insurance and marketing services for your business.
Ambulance Services
Texas has many residents; hence there are many health services. There are many health centers. This creates an opportunity for ambulance service for people who may need it urgently. Make your services known to people through online advertisements. Also, include an emergency number through which people can reach you when an emergency occurs.
Moving Business
Moving from a house is very hectic. When businesses and people are moving out of an apartment, they prefer to hire professional movers. Venturing into a company that will help people while they are moving is an excellent way to becoming successful in business. Ensure that you have vehicles that can carry furniture and other equipment. Then focus on advertising your business, and you will start getting customers.
Car Wash
Many Texas residents own cars. Unfortunately, car cleaning services are not many, creating a job opportunity for those who would like to venture into the business. Many car owners see it as a hard task to clean their cars and if they can get someone to clean it for them, they pay well. You can incorporate tire changing and pressure check to your businesses to attract more customers.
Hardware Store
Set up your hardware store in a commercial area and make sure to offer a wide variety of products. Luckily, this business does not require any skills. All you need is proper marketing skills and have some background information about the products you are selling so that you can help clients select the best products. Overview details about a product are also important when it comes to knowing how to use that product.
Coffee Shop
A coffee shop will attract many residents working in Texas, especially during work break times and mornings. Add other pastries such as baked cakes and donuts. Coffee shops are good places for dates and meetings, and so you can be sure of an influx of customers. To compete with other businesses, ensure that you offer quality coffee.
Warehouse Business
Businesses need a place to store their goods. If you can locate a favorable location in Texas where you can be storing goods for business, you will reap a lot. Talk to some business owners who supply products to a market to a hardware and ask them if they would be interested in your services. Ensure you have a refrigerated store where customers can store fresh products.
Travel Agent
Many Texas residents like traveling a lot and touring new places. However, applying for passports and booking flights can be hectic sometimes. If you can help people to apply for passports and book flights on their behalf, you will have a successful business. You can also help them decide places where they can visit depending on their preferences. Then make a call to that particular holiday destination and book for them the services they wish to enjoy.
Steps to Start a Small Business in Texas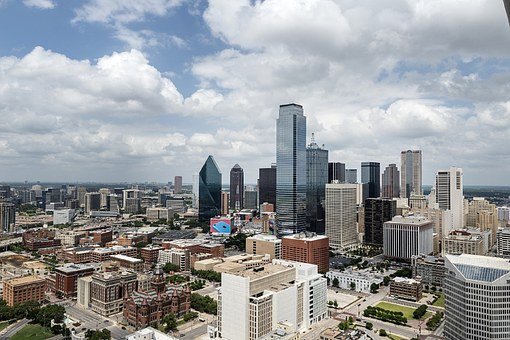 The following tasks are necessary steps that will help your business to become successful. They include setting up a good business plan, finding a business location if you need one, getting a bank account and how to get registered as a business.
1. Come Up with a Good Business Plan
A business plan acts as a guide to help you see unforeseen circumstances. It will also give you an estimate of the cots that you will need. A good business plan will indicate the primary goal of your business and sources of finances and possible funding.
Read more about these 7 Steps to a Perfectly Written Business Plan. It is vital that your business plan includes your ideas, how to implement it, your marketing plan, expected costs, revenue and when you are planning to break-even or even to start making profit.
2. Select a Suitable Business Location
A business location is a critical factor in the success of a business. Nevertheless, it is important to select a site that is within your budget. Some places in Texas are costly for startups and could drain your finances. Also, familiarize yourself with the laws that guide startups in Texas.
3. Select a Business Structure
If you have a business idea, choose the kind of structure you want for your business. For instance, you can decide you want your business to operate under an existing business. You can also choose your business to work as a separate entity from its owners. Shareholders own such a company.
See for more information this official information and this summary from their website:
When beginning a business, you must decide what form of business entity to establish. Your form of business determines which income tax return form you have to file. The most common forms of business are the sole proprietorship, partnership, corporation, and S corporation. A Limited Liability Company (LLC) is a business structure allowed by state statute. Legal and tax considerations enter into selecting a business structure.
4. Come up with a Business Name
Choose a suitable business name. A business name is essential for business registration in Texas and also for advertisement. While deciding on the business name, ensure the name is unique and there is no other company using a similar name. Also, the name should be simple and easy to remember. You will need to do a trademark search for the US Patent Trademark Office (USPTO) to ensure that conflicts don't arise.
It can often be hard to come up with a good name. A good guideline is to have something descriptive, or simply a abbreviation. Unless it really makes sense marketing wise, it is actually not advisable to use your real name as your business name. But you can always use your first name for example or family name and attach it to your profession or type of service that you provide.
How to Raise Capital for Your Business
You can use various ways to raise capital for your business. Some of the ways include seeking funding from friends and relatives, crowdfunding and personal financing. Alternatively, you can also borrow a business loan to get started.
However, it is not always advisable to take a loan for a startup since they are risky and expensive. You can look for people willing to invest in your businesses so that you can be sharing profits. To get a potential investor, you need to have a good business plan that is promising good returns.
Get Federal Employer Identification Number
The Federal Employer Identification Number is a must for all companies. You can apply online using the IRS Form. The reason you need the number is for tax collection purposes.
You also need to get all the necessary licenses and permits to operate in Texas. You might need to seek the services of an attorney to help you get the essential documents. All the papers should be submitted to the Secretary of State that is commonly known as the Section. To get other permits, you must contact the Texas Department of Licensing and Regulation.
Company Bank Accounts
When operating a business, it is crucial to have a separate business account from your bank account. Also, make sure to get business cards for the company and start building a credit profile for the business. With time, you can qualify for the loans.
It would be best if you decided on a good bank account for the business account. Do all the paperwork that is required to get your bank account opened. Or get a free virtual account that requires no paperwork. Let all the finances belonging to the business be handled through the business bank account. Do not mix up personal banking with your business, you'll make everything a lot easier.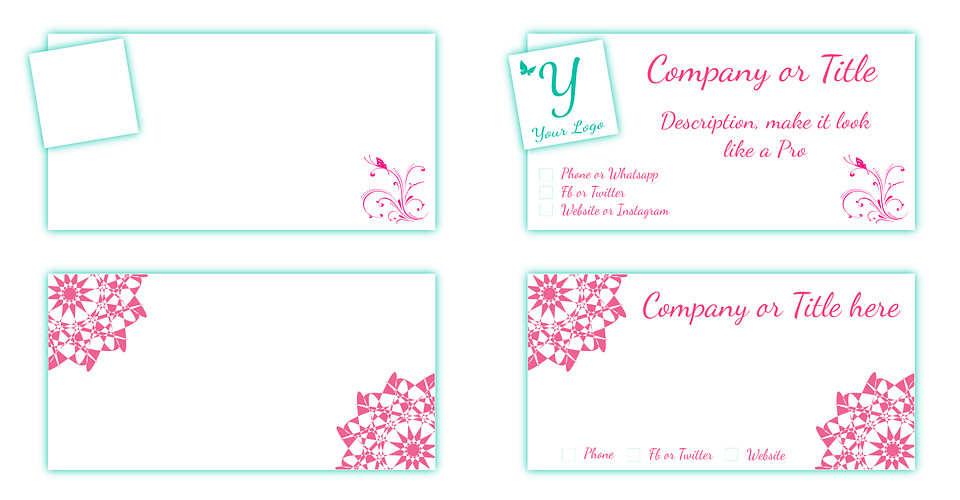 Conclusion: how to start a business in Texas
Familiarize yourself with all the requirements, such as permits and licenses needed to operate a business. Also, there are legal fees that must be paid, such as the incorporation fees. For instance, to get a certificate for a limited liability company, you need to pay a filing fee of $300. For non-profit corporations, the fee is $25. It is advisable to get an attorney who will help you to ensure that your business complies with all the regulations.