Do you have a business idea in Texas? If you do, it is a good thing that needs proper planning and creativity for it to work. You need to determine what kind of business you plan to invest in. You can start a home-based business or even a cost-friendly venture. In addition to your business idea, here are more ideas for starting a small business in Texas.
Best Business to Start in Texas
Real Estate
With the influx of startups and established businesses in Texas, the real estate business can thrive well. You can invest in residential homes, offices and corporate facilities. This idea requires huge capital investment, but you are assured of a return on investment. Real estate is among the few businesses that you can get your return on investment within the shortest time possible.
Pet Business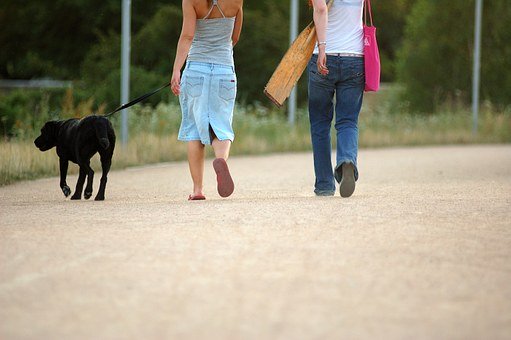 Many Texas residents keep pets and this could be a good business to start in Texasa if you have a great love for animals. There are many ways you can earn a living through pets such as pet sitting, pet walking, pet grooming and breeding services. You can also venture into the processing and distribution of pet food and supplements.
Laundry Services
This is an excellent business idea that requires small capital investment. All you need to do is to buy laundry equipment and then locate an attractive business location. To market your business, you will rely heavily on word of mouth marketing within your neighborhood. If you can offer quality services, then you are sure of high customer referrals.
Business Consultancy
Due to the rise of startups in Texas, many entrepreneurs need advice on how to succeed in business. Also, people wishing to venture into startups need a lot of guidance on how to go about securing . Therefore, if you offer personal development training and sales and marketing for businesses, you will be of great importance to people.
Legal Consultancy
There are many legal aspects that necessities people and businesses to seek legal services. For instance, Texas is known to have many companies in operation. These businesses must meet all the statutory requirements and also form time to time; they enter into contracts that require the intervention of a legal expert. If you are trained in legal matters, consider venturing into it.
Restaurant Business
Starting an eatery or a bakery are among the best ideas you think of in Texas. Food is among the necessities people cannot live without. If you have the skill to prepare quality and sweet food, you can make a good living out of it. Make sure you keep up with the market need and make sure to acquire culinary skills from time to time.
Web Development and Design
The internet has many untapped business ideas. Website owners prefer to use blogs and other forums with a unique identity. If you have skills dealing with websites and you can encompass factors such as SEO, this is an excellent opportunity for you. Make sure to market your skills to reach potential customers.
Personal Trainer
Many Texas residents are usually busy with their jobs are often prefer to have their trainers visit them at their homes. Most potential clients have gyms at their homes and all they are looking for is a trainer. You can enroll with the Federal Association of Professional Trainers near you so that you can get all the necessary information and marketing if you a beginner. You also get insurance and marketing services for your business.
Ambulance Services
Texas has many residents; hence there are many health services. There are many health centers. This creates an opportunity for ambulance service for people who may need it urgently. Make your services known to people through online advertisements. Also, include an emergency number through which people can reach you when an emergency occurs.
Moving Business
Moving from a house is very hectic. When businesses and people are moving out of an apartment, they prefer to hire professional movers. Venturing into a company that will help people while they are moving is an excellent way to becoming successful in business. Ensure that you have vehicles that can carry furniture and other equipment. Then focus on advertising your business, and you will start getting customers.
Car Wash
Many Texas residents own cars. Unfortunately, car cleaning services are not many, creating a job opportunity for those who would like to venture into the business. Many car owners see it as a hard task to clean their cars and if they can get someone to clean it for them, they pay well. You can incorporate tire changing and pressure check to your businesses to attract more customers.
Hardware Store
Set up your hardware store in a commercial area and make sure to offer a wide variety of products. Luckily, this business does not require any skills. All you need is proper marketing skills and have some background information about the products you are selling so that you can help clients select the best products. Overview details about a product are also important when it comes to knowing how to use that product.
Coffee Shop
A coffee shop will attract many residents working in Texas, especially during work break times and mornings. Add other pastries such as baked cakes and donuts. Coffee shops are good places for dates and meetings, and so you can be sure of an influx of customers. To compete with other businesses, ensure that you offer quality coffee.
Warehouse Business
Businesses need a place to store their goods. If you can locate a favorable location in Texas where you can be storing goods for business, you will reap a lot. Talk to some business owners who supply products to a market to a hardware and ask them if they would be interested in your services. Ensure you have a refrigerated store where customers can store fresh products.
Travel Agent
Many Texas residents like traveling a lot and touring new places. However, applying for passports and booking flights can be hectic sometimes. If you can help people to apply for passports and book flights on their behalf, you will have a successful business. You can also help them decide places where they can visit depending on their preferences. Then make a call to that particular holiday destination and book for them the services they wish to enjoy.