Are you having a problem deciding what business you can start in a small town? This article will help you to narrow down to some business ideas that can thrive well in small cities.
Coffee Cafe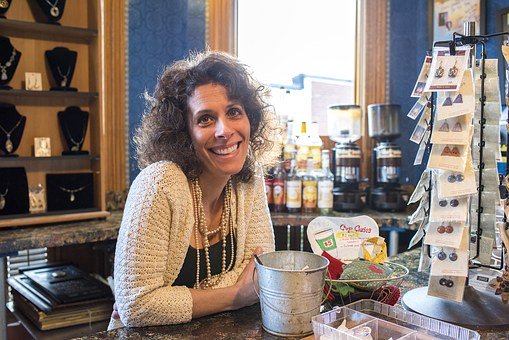 Coffee shops are the right places for business meetings, first dates and also for freelancers. When people are exhausted after a tiring day, they want to take a cup of coffee to feel relaxed. This makes it a suitable business in a small town where people will not have to struggle with traffic and huge bills.
Clothing Boutique
Before you can open a boutique, make sure to identify the age group with the largest population in the town. However, in most cases, women's clothes are usually on a higher demand. Make sure that you stay up to the latest clothing trend.
Bakery
Bakeries are suitable for small towns where there are parties and events in the neighborhood. Also, look out for areas with a high number of youths. You can be baking birthday cakes, graduation cakes and wedding cakes. This is a great way to stay connected to the community. Make sure you familiarize yourself with how to price pastries.
Food Truck
Opening a taco is an excellent way to a successful business, especially if you have a passion for preparing food. Look out for areas with outdoor activities such as festivals, market and sporting events. Food trucks work well for towns with poor catering services. Renting a truck and providing quality catering services is a solution to a community's problems.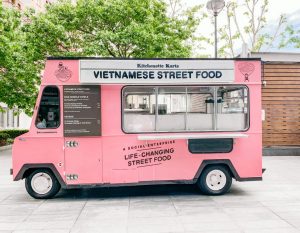 Ice Cream Shop
Ice Cream Shop is an excellent business idea for a small town with many schools. The business is suitable for warm towns or during warm seasons. Ice cream shops can draw a large crowd if you get to know various ice cream flavors. However, keep in mind that this business is seasonal when temperatures are high. Identify a town with warm temperatures before you can establish one.
Gift Card Shop
In developed countries, greeting cards are usually on demand. In major cities, gift cards are purchased in large boxes. Since people from small towns do not have access to gift cards in big boxes, coming up with a retail shop for gift cards is an excellent idea with a huge profit margin.
Bookstore
Bookstores have been on the decline in the recent past. However, if you can identify a small town with several schools, this is an excellent business idea. Makes sure to identify the needs of your target customers within your neighborhood so that you can be offering what they require.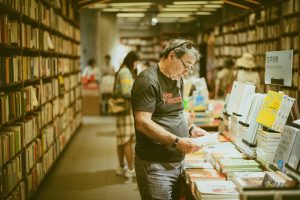 Electronic Repairs
If you have a skill in repairing broken accessories like drones and toys and items like televisions and computers, you can set up a business. The drone market is growing at a high rate. It is no doubt that repairing broken drones can be a game-changer.
Massage Therapist
In most cases, people working in offices and other areas get home very exhausted and have stress. Visiting a massage therapist helps them to feel relieved and get over their stress. To startup, you need to be licensed. There are programs you can attend to get training and get a license.
Horse Riding
Many small towns are surrounded by farms that have horses. You can take people in horse riding lessons can be an excellent business idea. You can start by first asking people from your neighborhood if they would be interested in your services. If they are interested, you can then go ahead and hire a horse for a startup.
Gym Services
Starting a gym in a small town is not a bad idea. You will realize that the business is mist suited for small towns where people have time to work out. Having the skills to train people would be an added advantage. People want to keep fit and they are willing to pay the cost. Ensure you offer excellent and create schedules that can accommodate clients with jobs.
Organic Food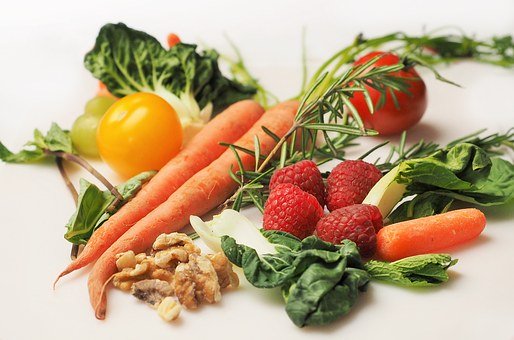 Due to health complications, people are avoiding junky foods. Many people have embraced organic foods that are available at high prices. If you have a small kitchen garden in your home, you can plant organic vegetables and starting selling them in the nearby town. Organic foods are not available in most towns. Hence you can be sure you will have a market.
Hair Salon/ Barber Shop
Are you an expert in trimming hair or have an interest in beauty products. Consider opening a hair salon and include manicure, pedicure and other beauty services. A hair salon can do better than a barbershop since men rarely get hair cut, possibly once in a month. Look for an excellent location and then you will be ready to get started.
Flower Shop
Flower shops do well in small towns and they are not expensive to start. The only thing that you need to invest a lot in is a cooler to keep your flowers fresh and cool. The other thing you have to deal with is getting a customer base. This is because possibly you could be the first florist in town and people are used to buying flowers online. With time, you start getting an influx of new customers.
Daycare Services
Many working people wonder where to leave their children when they go to work. Ensure that you can take good care of children and then register your daycare business. Then ensure that your facility is clean and safe. If you can meet these requirements, you are ready to get started.
Bed and Breakfast
This is a business idea that works well in small towns and it does not require huge startup capital. Many local travelers flock small towns and they need places to spend the night. Offering them a place to sleep is a good business idea with a low maintenance fee. Make sure to provide breakfast to attract more customers. If you have a larger home, you can convert it into bed and breakfast and start making money out of it.
Bar and Restaurant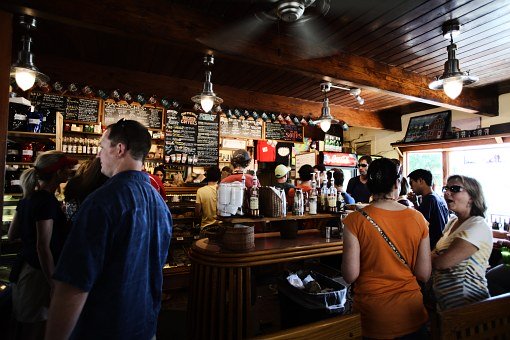 Look for a good location where you can establish a bar and a restaurant. Sell both alcoholic and non-alcoholic drinks to accommodate people's preferences. Set aside some part of the bar for a restaurant where people can enjoy meals. Starting up can be somehow expensive, but you can start slow and scale up as time goes.