What's credit card origin? Now you may be carrying 3 or even 5 paycards with you, if not more, but it's only 100 years ago that the first credit card was introduced. Around that time it was only normal to carry your cash with you; even a brand new car would be paid with bags of cash.
It's therefore only obvious that right from the start those small cards had enormous advantages over all other payment forms. You can easily bring them with you, they are relatively more secure than cash and they enable you to buy for something in advance without having to pay immediately.
It was normal to carry lots of cash in the 1950s. You could even buy a car with cash, and you could also get a restaurant receipt even if you paid cash. But before there were modern credit cards, charge plates, charge coins and celluloid cards also did the trick.
Among the earliest credit cards were the Shell circa card issued by the Shell oil company in 1920, the Mobil card for purchasing gas, the Western Union card for telegraph services, and the Diners Club general-purpose credit card created in 1950.
The First Bank Card
Charg-It was the first bank card system. It was introduced by New York banker John Biggins in 1946. This model worked similar to modern credit cards. During this time, Charg-It cards only worked at stores located close to the card's issuing bank.
First Credit Card in History: Diners Club Credit Card
The Diners Club multipurpose credit card was Frank McNamara's idea together with his business partner, Ralph Schneider, in 1950. Matty Simmons, who was doing public relations for restaurants and nightclubs at the time, later joined Diners Club as executive vice president. Matty led sales and marketing, edited, and published the company's popular magazine.
When McNamara first had the idea, he did not think of the factors which are believed to make or break credit card offers today, such as rewards, fees, interest fees, or perks. He instead focused on what distinguished the card from previous systems that let you make purchases on credit. You could use the card on different merchants, not just one. With this card, you pay all your business entertainment with one monthly check. You don't need to carry a lot of cash everywhere you go, and you have receipts for your firm and entertainment receipts for tax deductions.
This credit card required that you make payments in full each month. You could never carry a balance from one month to the next. Diners Club charged merchants a 7% fee on each transaction. McNamara named this product a "credit card," but it can be called a charge card by today's standards. By the time Diners Club was celebrating its first anniversary, it had attracted 42, 000 members. Diners Club credit card became the first internationally accepted charge card by 1953.
The Rise Of Competition
By 1958, the success of the Diners club put major companies on notice, and they joined the competition. These companies included American Express (it issued some of the first plastic cards); Bank of America; and Carte Blanche, which is owned by Hilton Hotels.
American Express Card
The American Express Card was launched in 1958 with a different provenance. It was formed in 1850 as a competitor to the U.S Postal Service. American Express had introduced money orders in 1882, invented traveler's checks in 1891, and contemplated a travel charge card as early as 1946 before Diners Club beat it to the punch. American Express soon expanded its reach to other countries and introduced the first plastic card in 1959, replacing cardboard and celluloid. Within five years, 1 million American Express cards were in use at 85, 000 merchants, domestic and foreign.

Bank Of America's BankAmericard
Among the many credit cards launched in 1958, the Bank of America's card was the most innovative. Unlike the Diners Club card and the other cards (only accepted at restaurants, travel, and entertainment outlets), the BankAmericard was accepted by several different types of merchants. At the time of innovation, it was only limited to California.
The card was introduced with an expensive publicity stunt: Bank of America mailed 60,000 already activated BankAmericard credit cards to customers in Fresno, California. This mass mailing resulted in widespread fraud and delinquencies that cost the bank millions. The huge loss did not stop the issuer from progressing. The same card was offered to the rest of its California customers the following year. When other banks saw the losses made by Bank of America, they stayed away. However, three years later, Bank of America generated its first operating profit. By then, it was too late for competitors to catch up.
The Growth Of Card Networks
The Bank of America began to license its cards to banks in other states in 1966. This step allowed out-of-state banks to issue cards that were accepted by merchants that took BankAmericard. A separate group of California banks started the Interbank Card Association in the same year, working together to manage issuer-merchant transactions.
With time, the association evolved into two nationwide networks, which act very effectively as middlemen between issuers and merchants. These middlemen ensure transactions are legitimate before they get through and working with the merchant bank to complete transactions:
BankAmericard eventually became Visa in 1976.
Interbank Card Association gained more member banks and changed its name to Master Charge. It became MasterCard in 1979.
These networks competed for issuers' attention while they expanded their merchant acceptance. In the 1970s and 1980s, choosing a card was based on network, since the logo on your card affected where it might be accepted. As merchant acceptance for both networks became widespread, issuers began adding new perks to their cards to compete.
Sears introduced the Discover card in 1986. It offered consumers a small rebate on all their purchases. This made it one of the first cash-back cards in the U.S. Competition doubled. Issuers relying on their networks' brands to promote their cards began to offer sign-up bonuses, low-interest periods, and other enticements to attract more customers.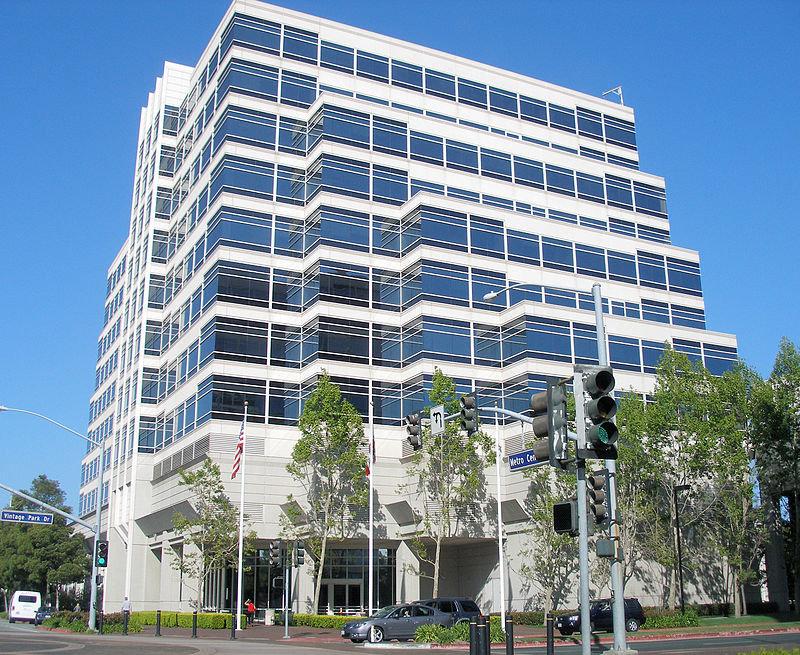 Invention Of The Magnetic Stripe
The black stripe at the back of your cards was put on a plastic card by IBM engineer Forrest Parry in the early 1960s. The magnetized tape first held details for CIA identity cards, and it became an inexpensive way to store account information for payment cards and point-of-sale terminals. Before the introduction of the mag stripes, credit card transactions were more physical than digital. This was a massive step since payment transactions could be computerized. In 1969, mag stripes were adopted as a U.S. standard for payment cards. Two years later, they became an international standard.
Credit Card Regulation And Litigation
As the credit card industry grew in popularity in the 1970s, some of the most fundamental rules of how credit worked remained murky. Several problems became apparent.
Fraudulent charges on their accounts dogged many cardholders, women couldn't qualify for a credit card without a male co-signer, and credit card disclosures remained minimal. At this point, lawmakers had to step in to address consumer complaints. Here are some of the regulatory course corrections:
The Fair Credit Reporting Act of 1970 limited the collection and use of credit report data.
The Unsolicited Credit Card Act of 1970 prohibited issuers from sending active cards to customers who had not requested them.
The Fair Credit Billing Act of 1974 amended the Truth in Lending Act to control abusive billing practices and enable consumers to dispute billing errors.
In 1974, an act was passed (The Equal Credit Opportunity Act), disallowing lenders to discriminate against any applicant against race, gender, marital status, religion, or national origin.
The Fair Debt Collection Practices Act of 1977 amended the Consumer Credit Protection Act to forbid predatory debt collection practices and rework the debtor's bill of rights.
The Card Act of 2009 provided greater transparency for consumers and reduced or eliminated a range of card issuer transgressions involving interest rate hikes, late fees, and over-limit fees.
The Future Of Credit Cards
Have you ever wondered how credit cards will look like in 25, 50, or 100 years? The changes we see around us today from rapidly evolving online and mobile payment technologies to home appliances that monitor and digitally reorder their own contents, card payments will be integrated into our lives in new and more creative ways. Apple introduced Apple Pay in 2014 (the first mobile payment technology) as a forewarning of payment options to come. Today's teenagers may never use a physical credit card.
It is likely that within 50 years, some unique 100% theft-proof physical identifier, such as the vein pattern in your hand, will replace the magnetic stripe and chip as your credit card payment verification. With the rapid change in technology, we may even become our own credit card, our physical forms instantly identifiable by video recognition at shops, banks, entertainment places, and restaurants. If technology one day renders the physical card obsolete, it will have achieved its mission to make the exchange of goods and services as convenient as possible.
Further reading on the credit card invention