Technical analysis is a method of forecasting the future movement of stocks, currencies, ETFs, and index funds using pre-built technical tools. These tools are built using complex and simple mathematical calculations. They are also made available by almost all brokers. In this article, we will look at technical analysis and how you can use it to trade in the market.
The concept of technical analysis is very simple. It relies solely on the fact that market prices are influenced by the behaviors of market participants. As such, while fundamental analysis such as news and data is important, prices also move because of behavioral factors. As such, you will often hear traders and television analysts refer to technical analysis in their opinions.
What is the Difference Between Fundamental and Technical Analysis?
Another common question is on the difference between fundamental analysis and technical analysis. The difference between the two is simple. As explained above, technical analysis relies on mathematical calculations and pre-built tools. Fundamental analysis, on the other hand, is a method of analysis where market participants use news and financial and economic data to make decisions. For example, fundamental analysis is when you hear market participants talking about interest rates, corporate earnings, and employment numbers.
A Beginner's Guide to Technical Analysis
As a beginner, there are several things you need to know about technical analysis. These are:
When is technical analysis useful?
What are the main types of technical indicators?
How to use technical analysis.
When is Technical Analysis Useful?
Technical analysis is mostly useful when determining entry and exit points. Unlike fundamental analysis, technical analysis is mostly used by traders. I have read almost all letters written by Warren Buffett, and I have never heard him talk about technical analysis. I have also followed many influential investors, and they rarely talk about technical analysis.
The reason for this is clear. These investors use a long-term view. They want to know whether an asset makes a good investment or not. For example, if the stock price of Apple is at $100, and they want to hold it for years to come, they are not interested in what short-term indicators will tell them. Therefore, if you are a long-term investor, it is not necessary to use this type of analysis.
Technical analysis is also useful in the quantitative method of investing. This is a relatively new approach of investing where market participants use mathematical calculations to perform their analysis. James Simmons, the most successful investor of our time, has had a lot of success by using this type of analysis.
Technical analysis is also mostly useful when used when markets are trending. When this happens, it is useful to determine whether the trend will continue or whether a reversal will happen.
Types of Technical Analysis Indicators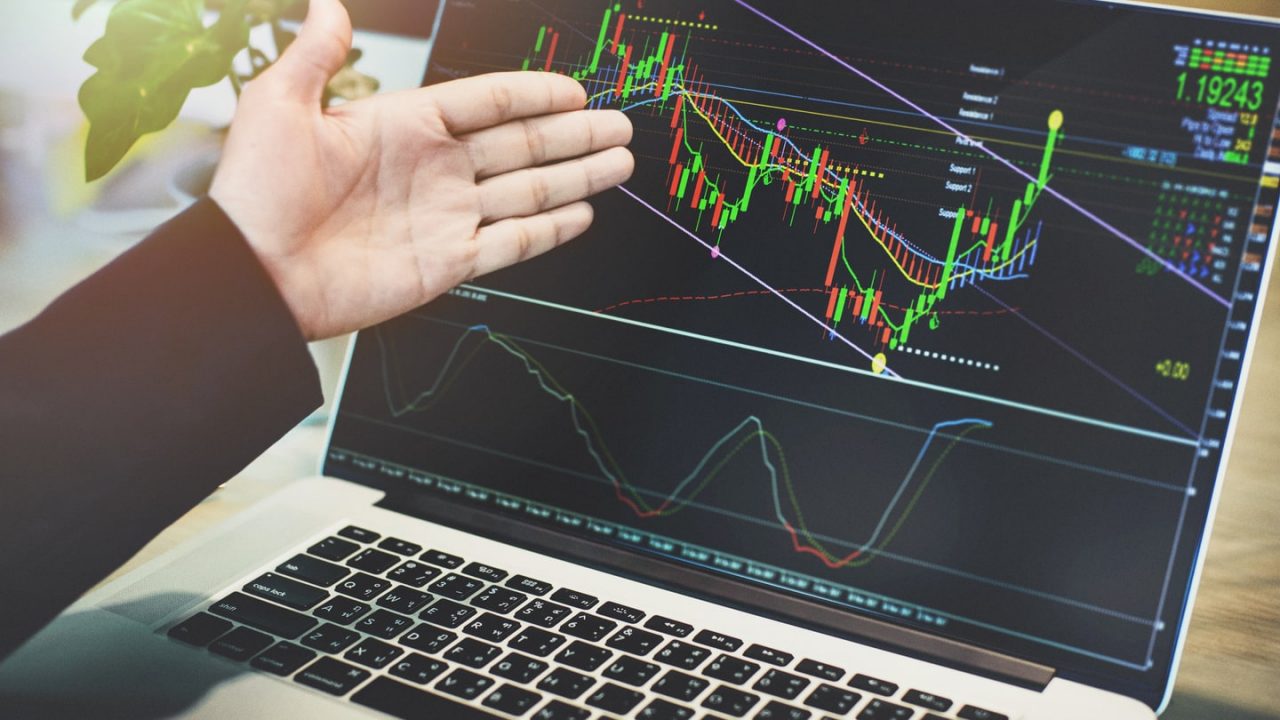 There are hundreds of technical indicators that are available in the market. You will find these indicators being provided freely by brokers. Also, since the industry is growing, more indicators are still being developed today. Still, there are three main types of indicators you can use today:
Trend indicators – These are also known as lagging indicators. They are used to identifying or confirm a trend. Examples of trend indicators are moving averages, Ichimoku Kinko Hyo, envelopes, and average directional index.
Oscillators/momentum indicators – These are also known as leading indicators. They are used to identifying when an asset is overbought or oversold. They include the relative strength index (RSI), relative vigor index (RVI), and MACD among others.
Volumes – These indicators are mostly used to confirm a trend. They do this by factoring in the demand and supply of the financial assets.
Technical indicators are just one part of analysis. There are other tools that are useful in the market. These are tools like Fibonacci Retracement and Andrew's Pitchfork. There are other candlestick patterns that market participants use in determining the future movement of an asset. Some of these types of candlestick patterns are Doji, Evening and morning star, hammer, and a hanging man among others.
How to Use Technical Analysis in the Markets
The process of using technical analysis is fairly simple. You may find it a bit complicated at first. First, you need to look at the economic and earnings calendar and news to determine whether there are major events that could affect the market. This is a step that you should never skip because a major event can lead to significant movements that cannot be foreseen by indicators.
Second, you then need to identify a few indicators and apply them to the chart. You should only use technical indicators that you know well. For example, you should use indicators like moving averages and RSI if you know them well. Also, ensure that you adjust the period of the indicator. You should avoid the temptation of using many indicators on the same chart.
Third, you should come up with multiple scenarios of what to expect. The technical tools that I mentioned above like Andrew's Pitchfork and Fibonacci Retracement can help you make this determination.
Top Mistakes to Avoid When Using Technical Analysis
There are several mistakes that you should always avoid when using technical analysis. These mistakes are:
Never use technical indicators when markets are ranging. You will often get a false signal.
Don't use too many technical indicators at once.
Never ignore fundamental analysis when using technical analysis.
Never use technical analysis without back-testing them.
Technical Analysis: A Powerful Tool for Traders
Technical analysis is a great tool for traders. It is the study of historical price data and volume data to identify patterns and trends that can be used to predict future price movements. It is an approach that has been used successfully over the years. At the same time, technical analysis requires a lot of studies, practice, and back-testing. We recommend that you use a good demo account to develop such a strategy. In addition, technical analysis is not a foolproof method. There is no guarantee that technical analysis will be successful in all market conditions.
Read more
Technical analysis FAQs
What is Technical Analysis?
Technical analysis (TA) is a method used to evaluate and forecast the future price movements of financial assets, such as stocks, currencies, commodities, and cryptocurrencies, by analyzing historical price and trading volume data.
What are the types of technical analysis?
There are three main types of indicators you can use today: trend indicators, oscillators/momentum indicators, and volumes.