In case you are thinking of settling in Kenya, it is crucial that you open a bank account. Thankfully, in Kenya we have many banks to choose from, both local and international banks. Here you'll find an overview about Kenyan banks and a short guide on requirements for opening a bank account in Kenya.
Kenya is known for its beautiful beaches and wildlife reserves. It has a rapidly growing economy as a result of the increase in industries. These factors are attracting expatriates to join foreigners. Other people are moving to Kenya for career purposes and make a life for themselves.
Documents Necessary When Opening a Bank Account
Some of the documents that you need to present to open a bank account in Kenya include:
A Kenyan National ID card or passport and a photo ID. However, some banks have digital cameras which you can use to take a photo ID.
Besides a National ID, you need a (Kenya Revenue Authority) KRA PIN to prove that you pay taxes. This is how you get one.
You also need to produce proof of your home address of some sort while some banks also require you to have a Kenyan mobile phone number.
Some banks may ask for reference details of the person who introduced you to the bank.
Can I Open an Account as a foreigner?
As a foreigner it is also possible to open an account. Kenyan banks have different financial products that allow you to open a non resident bank account.
For instance, Standard Chartered bank has accounts for non-residents as longs as you can provide proof to your home address and hold a Kenyan phone number.
Barclays Bank requires non-residents to have Kenya Revenue Authority PINs and a photo ID. Generally, to open a bank account as a foreigner in Kenya this means you will need a residence or work permit.
Difficulties in Opening a Bank Account in Kenya
Majority of Kenyans do not have bank accounts. Even those who have bank accounts, less than ten percent have over one million shillings in their accounts. One of the major setbacks is that many banks are located in town centers. Therefore, they fail to serve the communities in rural areas.
With the introduction of mobile banking in Kenya such as Mpesa, the majority of Kenyans living in rural areas have adopted Mpesa banking. Among the advantages of Mpesa include, many people in rural areas have mobile phones; hence, they can deposit and withdraw funds easily. Also, they can access Mpesa loans easily. Mpesa does not have maintenance fee apart from money transfer and withdrawal charges. Therefore, bank accounts have been replaced significantly by Mpesa.
Opening a bank account in Kenya from abroad (diaspora bank account)
In many cases, you will need to present yourself to the bank to open a bank account, unless you are opening a mobile bank account or diaspora bank account. In this case, you can open a bank account online in Kenya.
Best Banks in Kenya
Kenya has both local and international banks. Some of the foreign banks include Standard Chartered Bank and Barclays Bank. Some of the banks you can open an account with include the following:
1. Equity Bank
Equity Bank has 173 branches with 38 of them located in the capital city, Nairobi. Some of the products that it has for its customers include savings account, current accounts, fixed deposit accounts and currency accounts. It also gives loans to its customers for various reasons. It provides Visa, MasterCard and Amex credit and debit cards.
2. Standard Chartered Bank
Standard Chartered Bank is a subsidiary of the Standard Chartered Bank in London. Some of the products it has for its customers include savings accounts, fixed deposit accounts and current accounts. It has savings accounts for foreign currencies and it offers overdraft facilities to some current accounts. Besides, it gives credit and debit cards to its customers.
3. Kenya Commercial Bank (KCB)
KCB has the largest ATM network in Kenya. It has over 250 branches and operates almost everywhere in the country. Over seven million people have opened a bank account with KCB. Some of the products it has for its customers include savings and current accounts, credit and debit cards and both online and app banking services.
4. Barclays Bank
Barclays Bank is a subsidiary of Barclays Bank located in the UK. You can transact some of the bank services of Barclays Bank through the post office. They have a vast network of branches and ATM networks across the country. Some of the financial products they offer include loans and insurance, online banking and special accounts for students and business people.
5. Cooperative Bank
Coopertive Bank is among the oldest banks in Kenya. It has a wide network of branches and ATMs located in major towns. The bank offers current accounts and savings accounts. It also provides its customers with different types of loans.
Money Transfers across the Border
Making international money transfers can either be hectic or easy depending on the option you choose. You can opt to transfer money using banks which is expensive or use TransferWise. Banks use mid-market rates when transferring funds across themselves to maximize profits.
If you wish to transfer funds across the border, you can get a cheaper alternative by using TransferWise. It offers an efficient and safe way of transferring funds from one account to another. TransferWise uses the mid-market rate, which is cheaper compared to other means.
Banking Fees
Banks charge different fees for various services. Therefore, it is crucial that you check with the respective bank for its charges. Among the common banking charges involved include maintenance fee, ATM fees such as withdrawal charges using ATMs and also normal charges such as over the counter withdrawal charges.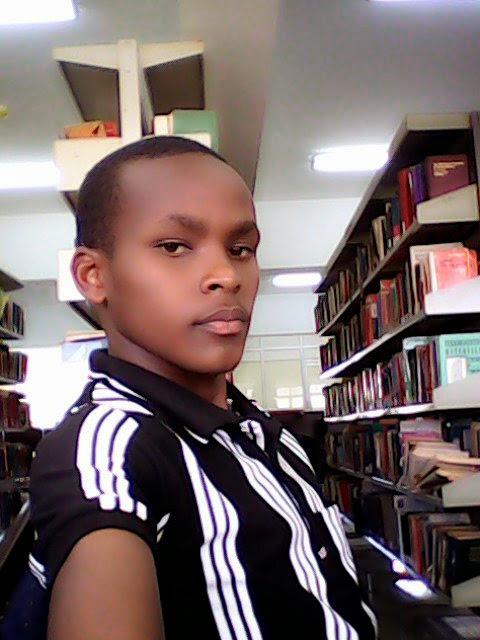 Vincent is a Kenyan writer with an interest in finance, business, technology and health niche. He holds a Bachelors degree in Applied Statistics with computing from the University of Eldoret.