In case you are thinking of settling in Kenya, it is crucial that you open a bank account. Thankfully, in Kenya we have many banks to choose from, both local and international banks. Here you'll find an overview about Kenyan banks and a short guide on requirements for opening a bank account in Kenya.
Kenya is known for its beautiful beaches and wildlife reserves. It has a rapidly growing economy as a result of the increase in industries. These factors are attracting expatriates to join other foreigners. Other people are moving to Kenya for career purposes and make a life for themselves.
Documents Necessary When Opening a Bank Account
Requirements to open a bank account in Kenya include the documents that you need to present to the bank.
A Kenyan National ID card or passport and a photo ID (some banks may ask more than one photo). However, some banks have digital cameras which you can use to take a photo ID.
Besides a National ID, you need a (Kenya Revenue Authority) KRA PIN to prove that you pay taxes. This is how you get one and check what's required.
You also need to produce proof of your home address of some sort, while some banks also require you to have a Kenyan mobile phone number.
Some banks may ask for reference details of a person who holds an account with the bank or a reference from your employer.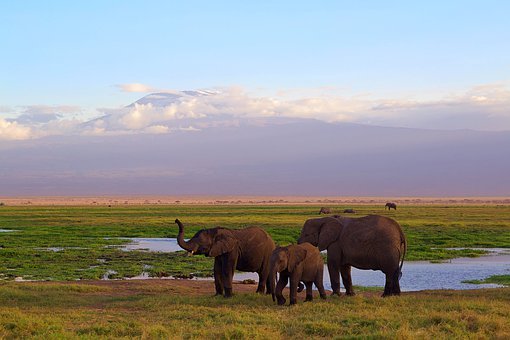 Open a Bank Account Online in Kenya
Can I open a bank account online without going to the bank in Kenya? Yes, you can. Some banks in Kenya allow potential customers to open a bank account online in Kenya. For example, Kenya Commercial Bank (KCB) allows people to open bank account using M-Pesa through their mobile phones. After opening, they can make a deposit and confirm with M-Pesa PIN. However, not all banks in Kenya enable people to open bank accounts online. You should contact a bank of your choice and ask how to open a bank account online in Kenya.
Can a Foreigners Open a Bank Account in Kenya?
As a foreigner it is also possible to open an account. Kenyan banks have different financial products that allow you to open a non resident bank account.
For instance, Standard Chartered bank for a non-resident bank account in Kenya as longs as you can provide proof to your home address and hold a Kenyan phone number.
Barclays Bank requires non-residents to have Kenya Revenue Authority PINs and a photo ID. Generally, to open a bank account as a foreigner in Kenya this means you will need a residence or work permit.
Some banks may need a reference from one of their clients (introducer).
Difficulties in Opening a Bank Account in Kenya
Majority of Kenyans do not have bank accounts. Even those who have bank accounts, less than ten percent have over one million shillings in their accounts. One of the major setbacks is that many banks are located in town centers. Therefore, they fail to serve the communities in rural areas.
With the introduction of mobile banking in Kenya such as M-Pesa, the majority of Kenyans living in rural areas have adopted M-Pesa banking. Among the advantages of M-Pesa include, many people in rural areas have mobile phones; hence, they can deposit and withdraw funds easily. Also, they can access M-Pesa loans easily. M-Pesa does not have maintenance fee apart from money transfer and withdrawal charges. Therefore, bank accounts have been replaced significantly by M-Pesa.
Opening a Bank Account in Kenya From Abroad (Diaspora Bank Account)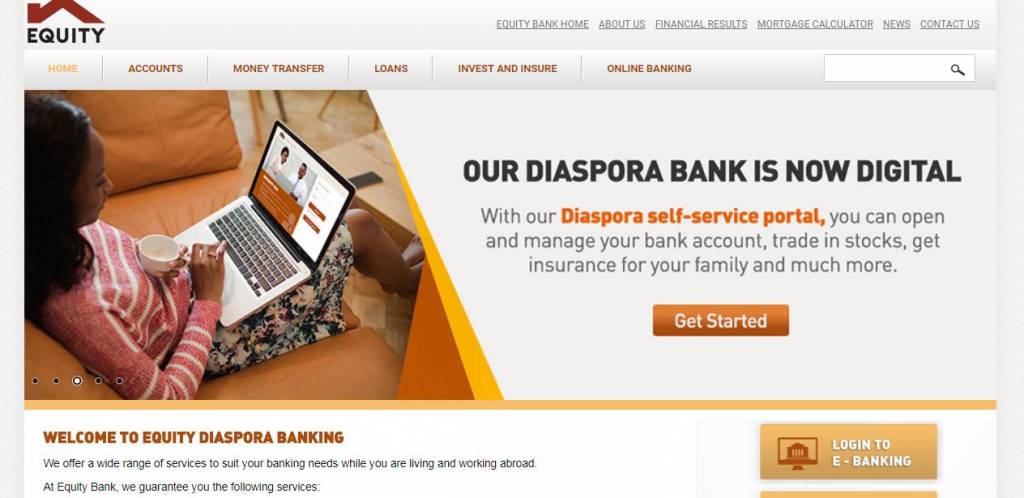 You can open a Diaspora bank account in Kenya. However in many cases, opening a bank account in Kenya from abroad, you will need to present yourself to the bank to open a bank account, unless you are opening a mobile/digital bank account such as Equity Diaspora Account or KCB M-Benki.
If you are unable to open your Diaspora account online, you'll have to to visit your bank of choice in person with the required documents. Some banks allow you to start the application process online then present your documents in person later.
On Monday, 10 February, 2020 Barclays Bank of Kenya officially changed its name to Absa Bank Kenya PLC.
Some of the banks that are offering Diaspora bank accounts in Kenya include the following.
Banking Fees
Banks charge different fees for various services. Among the common banking charges involved include maintenance fee, ATM fees such as withdrawal charges using ATMs and also normal charges such as over the counter withdrawal charges. Note that withdrawing from an ATM belonging to a different bank attracts higher fee. Using your own bank's ATM for withdrawal usually attract the fee of between ksh35 to 50. Some banks deduct a fixed monthly fee while others have fees for each transaction such as over the counter withdrawal standing order and maintenance fee. It is crucial that you check with the respective bank for its charges.
International Money Transfers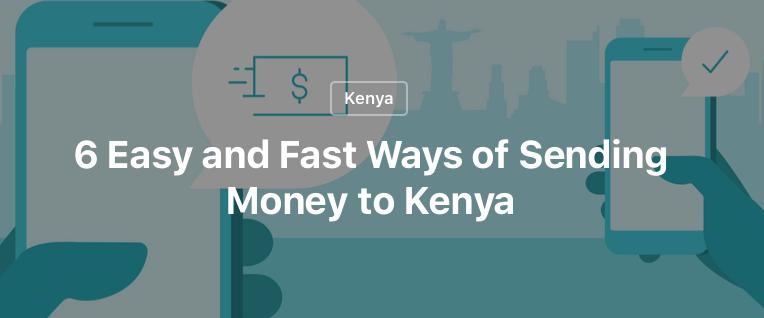 Making international money transfers can either be hectic or easy depending on the option you choose. You can opt to transfer money using banks which is expensive or use cheaper services such as TransferWise. Banks use mid-market rates when transferring funds across themselves to maximize profits.
If you wish to transfer funds across the border, you can get a cheaper alternative by using TransferWise. It offers an efficient and safe way of transferring funds from one account to another. TransferWise uses the mid-market rate, which is cheaper compared to other means. Other methods that we recommend using include WorldRemit and wire transfer. It is also possible, for example, to send money to Kenya using Bitcoin.
Best Bank to Open an Account in Kenya
Kenya has both local and international banks. Some of the foreign banks include Standard Chartered Bank and Barclays Bank. Some of best banks in Kenya to open an account with include the following: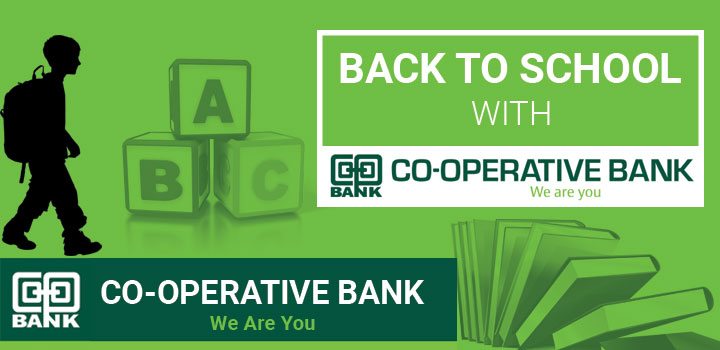 1. Equity Bank
Equity Bank has 173 branches with 38 of them located in the capital city, Nairobi. Some of the products that it has for its customers include savings account, current accounts, fixed deposit accounts and currency accounts. It also gives loans to its customers for various reasons. It provides Visa, MasterCard and Amex credit and debit cards.
2. Standard Chartered Bank
Standard Chartered Bank is a subsidiary of the Standard Chartered Bank in London. Some of the products it has for its customers include savings accounts, fixed deposit accounts and current accounts. It has savings accounts for foreign currencies and it offers overdraft facilities to some current accounts. Besides, it gives credit and debit cards to its customers.
3. Kenya Commercial Bank (KCB)
KCB has the largest ATM network in Kenya. It has over 250 branches and operates almost everywhere in the country. Over seven million people have opened a bank account with KCB. Some of the products it has for its customers include savings and current accounts, credit and debit cards and both online and app banking services.
4. Absa Bank
Absa Bank has a vast network of branches and ATM networks across the country. You can also transact some of the bank services through the post office. Some of the financial products they offer include loans and insurance, online banking and special accounts for students and business people.
5. Cooperative Bank
Coopertive Bank is among the oldest banks in Kenya. It has a wide network of branches and ATMs located in major towns. Cooperative Bank Kenya accounts come with a number of products such as the common current accounts and savings accounts. There is also Cooperative Bank Kenya mobile banking option as well as the provision of different types of loans.
International Banks in Kenya
There are many international in Kenya. Apart from the well known international banks in Kenya such as Absa and Standard Chartered, others include:
Islamic Banks in Kenya
If you are interested in a bank that complies with Sharia (Islamic law) and Hadith, the recorded sayings, and actions of the Prophet Muhammad, these are Islamic banks in Kenya: First Community Bank of Kenya, Dubai Islamic Bank, Gulf Bank and Sharjah Islamic Bank.
Banks Codes in Kenya PDF
All banks in Kenya have got their own unique codes. Each branch of a bank has its code as well. Find all bank codes in Kenya here.
Read more