Kasper is a co-founder of FiFi. He holds an MSc in mathematics. Kasper traveled and worked across the globe, for various different companies and non-profits, including CouchSurfing and Geekcorps Mali, Mercedes-Benz and the Dutch tax authorities. Kasper is our expert for saving, investing and bank accounts and speaks quite a few of the languages that FiFi is available in.
Kasper and Robin
Kasper must have definitely met FiFi co-founder Robin in the previous millennium in a bar in Nijmegen. We're not sure when exactly and if we actually did. But later on we met again, through IRC, while working on self-publishing platforms such as Indymedia and Wikipedia. Through social activism and extreme alternative lifestyles of traveling we built various projects together on radical hospitality and frugal living, including such gems as Hitchwiki and Trashwiki.
We initially purposefully did all this without making money. But while having to sustains families, we started making money by creating little cracks in the systems we know well. Still, we are very much driven by idealism, while working with what there is and doing what we love.
Kasper in Africa
In 2005 I worked 5 months with Geekcorps Mali, which was funded by USAID. My mission was to connect local radio stations to the internet and teach journalists how to use open source audio editing software. Wherever I am, I always want to learn the most important local language, so I started learning Bambara even before arriving in Mali. I was also slightly addicted to working on Wikipedia (which I did instead of working on my unfinished PhD in artificial intelligence), so it was a natural step to look into the situation of Wikipedia in African languages. Consequently I set up Wikipedias in Bambara and Peul, and tried various ways to grow them.
Later I presented my efforts towards building African language content at the Wikimania conferences in Frankfurt (2005) and Harvard (2006). At Harvard I met with Ndesanjo, who was a prime force in building up Wikipedia in Swahili. Ndesanjo is now leading FiFi Swahili – and our attempt at creating medical resources in Swahili as part of Wikipedia.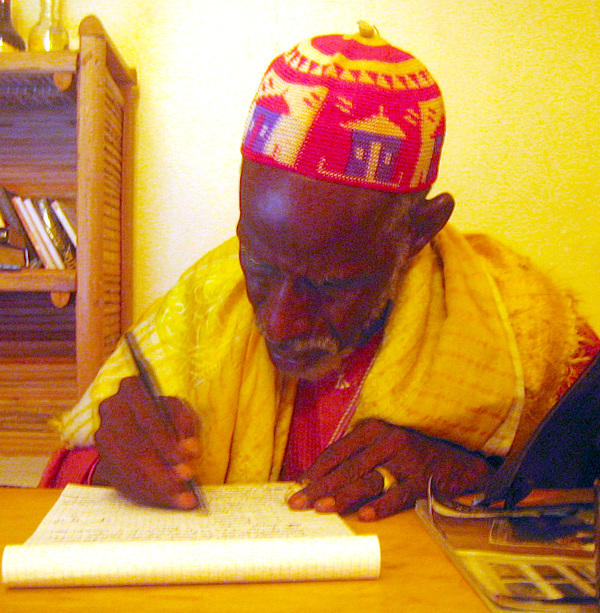 Kasper: Why I work on FiFi

I quickly learned that the daily reality of Malians didn't make it likely that people would start working on the Bambara Wikipedia without the right incentive. In the end, what worked best was to offer 500 CFA (roughly 1 USD at the time) per article. I had learned enough Bambara to allow me to ask the right questions to see if an article could be posted on Wikipedia.

I presented my work on Wikipedia conferences in Germany and at Harvard, where I met Ndesanjo Macha, Tanzanian lawyer and journalist, who had done a lot of work on growing the Swahili Wikipedia to 1000 articles. My attempts were later criticized in the New York times.

With FiFi I want to take another shot at developing websites and information in African languages (because it can make a difference). We've hired Ndesanjo to work with us. We'll be using a free content license for the African language versions of FiFi, so that text can be reused for Wikipedia, and our African language editors and translators are encouraged to spend time working directly on Wikipedia.