bunq, the Dutch online bank available in all EEA countries, allows Ukrainian citizens who have had to leave their home due to Russia's invasion of Ukraine to open a free bunq account to easily make transactions outside Ukraine. The account for Ukrainian refugees has no monthly fees.
Free Bank Account for Ukrainians: bunq Ukraine Key Takeaways
Any Ukrainian citizen currently in the EEA that has had to flee Ukraine is eligible for a free bunq Easy Bank account.
You can open bunq bank account for refugees in about 5 minutes directly from your smartphone.
The account at bunq for Ukrainian refugees will be active for up to 3 months and the total balance will be limited to €20,000.
How to Open bunq Account for Ukrainian Refugees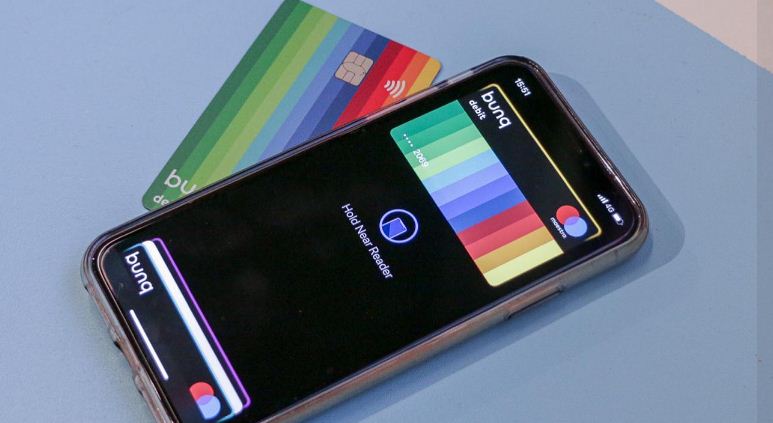 Who can open a bunq account? Signing up works the same for refugees as it does for everyone. You need to be at least 18 years of age and have an ID and proof of address. Children aged below 18 years can also open Bunq accounts if it is approved by their parents who must also have a Bunq account. Download the bunq app from the App Store or Play Store, open an account from the app and choose 'Easy Bank'. After your identity has been verified with a valid Ukrainian passport, your account will be automatically processed according to your status as a refugee.
bunq Ukraine Features
Once you open your bunq account for Ukrainian refugees, you will be able to enjoy a number of features offered under the bunq Easy Bank plan. They include:
bunq card. bunq account comes with a physical card as well as bunq virtual card.
bunq Switch. The Switch Service is available if the account at your old bank is registered in the same name. You can make bunq your primary account in seconds: all your payments and direct debits will be forwarded from your old account(s) to your bunq account.
Integration. You can easily integrate Apple Pay and Google Pay into your account.
AutoCurrency. The AutoCurrency feature allows you to pay like a local anywhere you go. The card payments you make anywhere will automatically come out of your local currencies.
Deposit protection. Your funds in bunq account are protected up to 100,000 euros.
IBAN. You can bank like a local with Dutch IBAN, French IBAN, Spanish IBAN and German IBAN.
SEPA. bunq supports instant SEPA payment for your incoming and outgoing payments.
bunq Money Transfer
Bunq has partnered with Wise, a low-cost and transparent money transfer service for international money transfers. It does not have hidden fees and uses mid-market exchange rates.
bunq's Supported Countries
You can open bunq account if you are a Ukrainian refugee in Europe. Supported countries include the Netherlands, Germany, Austria, Italy, Spain, France, Belgium, Ireland, Bulgaria, Croatia, Slovenia, Republic of Cyprus, Finland, Greece, Hungary, Latvia, Lithuania, Luxembourg, Malta, Norway, Poland, Portugal, Romania, Slovakia, Estonia, Sweden, Czech Republic, the United Kingdom, Denmark, and Iceland.
Other Online Accounts for Ukrainian Refugees
Free Money Transfer to Ukraine