The minimum wage was initially introduced to mainly protect women and children who were primarily home workers. The minimum wage was a contentious issue for many years and was often a subject of litigations.
Modern minimum wage laws trace their origin to the Ordinance of Labourers (1349), which was a decree by King Edward III that set a maximum wage for laborers in medieval England. However, it was until 1890s that the first modern legislative initiatives to regulate minimum wages took place in New Zealand and Australia.
Quick Facts About the Minimum Wage
The minimum wage is the lowest wage that an employer is allowed to pay by law.
Countries with the highest minimum wage in the world include United States, United Kingdom, Germany, and France.
Countries with the lowest minimum wage in the world include Cuba, Bangladesh, and the Central African Republic.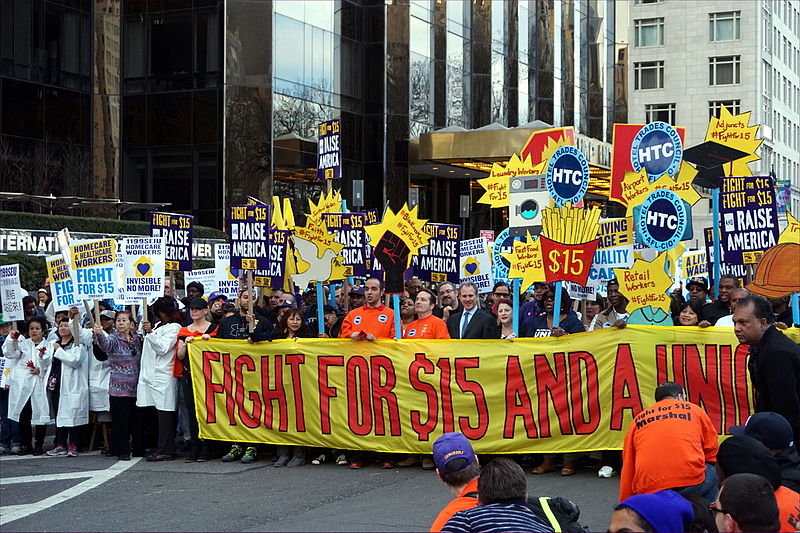 Purpose of Minimum Wage
The main objective of the minimum wage is to avoid the exploitation of workers by employers. The minimum wage bill helps workers to get the pay that can help them afford a decent living. Primarily, it is meant to help workers pay for the basic needs; food, clothing, and shelter.
Advantages of Minimum Wages
Workers and labour activists support minimum wages. It is argued that good pay for a worker boosts morale and leads to better standards of living. Secondly, it reduces income inequality between the highly paid and the least paid. Also, workers have enough money to spend, thereby leading to economic growth. Finally, it helps one to better his skills through training. A worker with good pay can afford to advance his education and lead to productivity in the company.
Higher minimum wages can encourage education, which leads to better paying jobs.
There is a bigger incentive to take jobs, instead of other forms of income such as welfare payments.
It encourages efficiency and automation.
Disadvantages of Minimum Wages
Minimum wages are opposed majorly by businesses since they tend to consume a significant amount of labor costs. Consequently, a company is left with less revenue leading to unemployment since enterprises are forced to lay off, hire fewer people and make them work harder. It also leads to businesses replacing labor with capital, for example replacing workers with robots or specialized AI software.
In some instances, it may lead to bankruptcies, especially for smaller companies.
Higher minimum wages could lead to higher housing costs. In the end, it leads to an increase in inflation, leading to the vicious cycle of poverty. Finally, companies may start job outsourcing. Companies are forced to move to areas with lower costs of labour and weaker labour laws.
Minimum wages can lead to relatively much higher unemployment for younger people who are just entering the labour market. This can also have a long term effect for individuals because they will not build up work experience. Countries such as the Netherlands mitigate this by having a much lower minimum wage for 16 year olds, which is gradually increased up to the age of 23.
The following is the order in which the minimum wage was introduced across the globe.
New Zealand
New Zealand was the country first to implement the minimum wage in 1894. This was done through the Industrial Conciliation and Arbitration Act. This was as a result of employers restraining workers from taking part in unions and consequently reducing their wages.
In 1946, the minimum wage for men was two shillings, nine pence while that for women was one shilling, eight pence per hour. In 1977, the minimum wage based on gender was abolished and the introduction of $1.62 per hour for adults. In February 1985, the minimum wage was raised from $2.50 per hour (the country stopped using NZ pounds and started using NZ dollar in 1967) and in the same year in September, it was raised again to $4.25. In 1994, a minimum wage of $3.68 per hour for workers between the age of 16 and 17 was introduced while that of adults was raised to $6.12/hour. From April 2019, the the minimum wage is $17.70 per hour. The minimum wage will continue to rise in annually reaching $20.00 per hour by 2021
Australia
Victoria in Australia introduced the minimum wage in 1896, intending to amend the Factories and Shops Act. This led to the creation of a wage board that came up with basic wages for industries that were paying peanuts. The minimum wage was adopted in 1904 and spread to other industries. The federal minimum wage in Australia emanated from 1907 Harvester's case, a landmark labour case in the country. The court considered what reasonable pay could help workers meet their day to day livelihood.
From 1913 to 1974, Australia undertook changes in the minimum wage several times and this was based on the capacity of an industry to pay, family size, geographic and the specific industry. At this time, other changes included a reduction in the number of working hours and an introduction of annual leave. In April 1997, a new federal minimum wage was introduced and the responsibility of setting minimum wage was transferred to the Australian Fair Pay Commission in 2006 and Fair Work Australia in 2010. Currently, the minimum wage is $19.49 an hour.
United Kingdom
The Liberal Party introduced the minimum wage in Britain for the underpaid industries after seeing its implementation in New Zealand and Australia. The doctrine of demand and supply determined the wage for workers. Trade unions started to challenge the doctrine to help workers get wages that would help them afford basic necessities. Trade unions began agitating for minimum wages. In 1909, Winston Churchill introduced the Trade Boards Act. The main role of the boards was to set and enforce the minimum wage. It was first implemented in four industries where a majority of workers were women. In 1918, there was a push from the unions to cover a wider area for minimum wages. Farm workers got included in the minimum wage in 1924. As a means of alleviating poverty for some families, a family allowance was adopted in 1945. A minimum of ₤3.60 per hour was introduced by the National Minimum Wage Act of 1998.
It is a serious national evil that any class of his Majesty's subjects should receive less than a living wage in return for their utmost exertions. — Winston Churchill MP, Hansard House of Commons, Trade Boards Bill (28 April 1909)
Despite the intervention, there still was in-work poverty. To tackle the problem, the New Labour Government introduced in-work benefits such as housing benefit, council tax benefit, working tax credit and child tax credit. However, this did not solve the poverty issue since the levels of poverty continued to increase. This led to a living wage campaign by trade unions, schools and community groups in 2001. Since 2011, the Living Wage Foundation has been campaigning for a living wage throughout the UK.
From April 2020, the minimum wage in the UK will be £8.72 (25 years and above, £8.20 (21 to 24), £6.45 (18 to 20) £4.55 (under 18), and £4.15 (apprentice).
Minimum wage vs living wage in the UK
The National Minimum Wage is the minimum pay per hour almost all workers are entitled to. The National Living Wage is higher than the National Minimum Wage – workers get it if they're over 25. It does not matter how small an employer is, they still have to pay the correct minimum wage.
United States
The state of Massachusetts introduced the minimum wages for women and children in 1912. Later some states enacted similar protective laws. The statutory minimum wages were first introduced nationally in 1938 by president Franklin D. Roosevelt. The federal minimum wage is $7.25. However, almost 90% of American minimum wage workers earn more than $7.25. The effective nationwide minimum wage, (the wage that the average minimum wage worker earns), is $11.80 as of May 2019.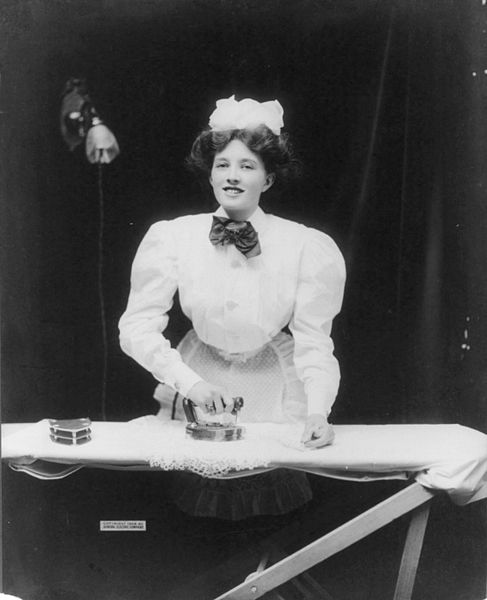 State of the Minimum Wage in Select Countries Worldwide
Europe
Switzerland
Switzerland lost in a referendum that would have seen the country achieve the world's highest minimum wage ($25) in May 2014. Unlike other countries, Switzerland has no official minimum wage. However, most collective bargaining agreements usually contain the minimum pay a worker should get, which is 2,200 francs ($2,346) for unskilled workers and 2,800 francs ($2,986) for skilled workers.
Africa
Most countries in Africa have adopted minimum wage laws to ensure human dignity to its citizens. However, non-compliance is very high.
Kenya
Kenya introduced the minimum wage in 2007 after passing the Labour Institutions Act. The legislation mandated that workers' salaries must at least be equal to the minimum wage to ensure a decent standard of living. In 2019, the minimum wage in Kenya was 13,572 KES ($132.19) per month. It should be noted that most jua kali workers, an informal sector that makes up 83.6 percent of the overall jobs in Kenya, are regularly paid below the minimum wage.
Nigeria
Nigeria legislated the minimum wage in 2004 through the Labour Act. In 2004 the minimum wage was 5,500 naira ($14.99) per month. Later, the National Minimum Wage Act of 2011 set the minimum wage to 18,000 naira ($49.04) per month. In 2019, President Muhammadu Buhari signed the Minimum Wage Repeal and Re-Enactment Act, 2019 to increase Nigeria's minimum wage to 30,000 naira ($98).
South Africa
In 2018, South African President Cyril Ramaphosa signed a national minimum wage bill into law. The National Minimum Wage Act sets minimum wage at 20 rand an hour ($1.28). It is the first-ever national minimum wage in the country. However, the minimum wage for domestic workers was introduced in 2002 as part of the transition from Apartheid to democracy.
Zambia
Zambia ratified ILO Convention No. 131 on Minimum Wage Fixing in 1972. The convention calls for the minimum wage to strike a balance between the needs of workers and their families. in 1982, the parliament passed the Minimum Wages and Conditions of Service Act. The Act was ammended in 1997. The law empowers the Minister of Labour to issue a Statutory Instrument (SI), which sets the minimum wage. For the first time in 2011, the SI covered domestic workers legislating their minimum wage and transport allowance. In 2018, the government revised the minimum wage for domestic, shop and general workers in the country upwards. The minimum wage for domestic workers is K993.60 ($65) per month while shop workers' minimum wage is K1,698.60 ($111) with transport, lunch and housing allowances. Generally, the minimum wage varies by sector in the country.
Asia
China
China does not set a national minimum wage because of different standards of living. The minimum wage is set by the local governments. Each province, municipality, or region sets its own minimum wage in accordance with its own local conditions. For example, the city of Shanghai raised the monthly minimum wage for full-time workers RMB 2,480 ($357) and the hourly minimum wage for part-time workers to RMB 22 ($3.17).
South Korea
South Korea enacted the Minimum Wage Act in 1986 but the implementation started on January 1, 1988. As of 2019, the minimum wage in the country is 8,350 won ($7.37) per hour.
Latin America
Despite the introduction of modern minimum wage laws in Latin America in the 1960s, wages are still low. The minimum wage laws were introduced as part of the Alliance of Progress, the economic cooperation between the U.S. and Latin America, to address inflation and poverty problems. Currently, all Latin American countries have a legislated minimum wage.
Argentina
The earliest initiative to introduce the minimum wage in Argentina was In 1918 when the country fixed minimum wage for all home workers. Currently, the legal minimum wage in Argentina is 15,625 Argentine pesos per month ($250).
Bolivia
In 1936 Bolivia mandated minimum wage for office workers manual labourers and domestic workers by a decree. As of May 2019, the minimum wage in Bolivia was Bolivian bolíviano 2,122 per month ($307).
Brazil
The Constitution of 1934 provided for establishment of minimum wages. Brazilian president, Jair Bolsonaro, passed a decree in 2019, which set the minimum wage at 998 reals ($215) per month .
Conclusion
From the time New Zealand became the first country to implement the minimum wage in 1894, many countries around the world have passed legislations to establish the minimum wages for their citizens to ensure decent work and higher standard of living. Unfortunately, non-compliance remains a major problem in many countries, particularly in the developing world.