What is the meaning of universal health coverage? Universal health care refers to a government's initiative to provide quality health services to all citizens of a country regardless of their ability to pay. In 1948, the World Health Organization declared healthcare a fundamental human right and ever since there is a growing demand for healthcare. Most of the universal healthcare services get funding from income taxes and payroll taxes. In some countries, citizens must buy health insurance. In most countries, health care is funded by more than one funding method.
Types of Universal Healthcare Plans. The differences between countries can be enormous.

Countries such as United Kingdom, Norway, Italy and parts of Spain have free health care for citizens. You don't need private health insurance to get access to a doctor or hospital. People can choose for an additional private health insurance to get access to private health care.
In countries such as Canada, Australia, France, Germany, The Netherlands, Singapore and Switzerland, the government helps funding healthcare offered by private organisations. Most of these countries have an enforced private-public health care insurance system for citizens offering basic coverage.
Healthcare insurance in the United States is subsidized through Obamacare and was until 2019 also obligatory.
Some countries combine health services with other systems such as pay as you go, prepay and private insurance to bring in competition and to lower government costs.
When the government caters for health services, it ensures that hospitals and doctors provide quality services at lower costs. The government can also use its purchasing power to ensure health providers charge reasonable prices.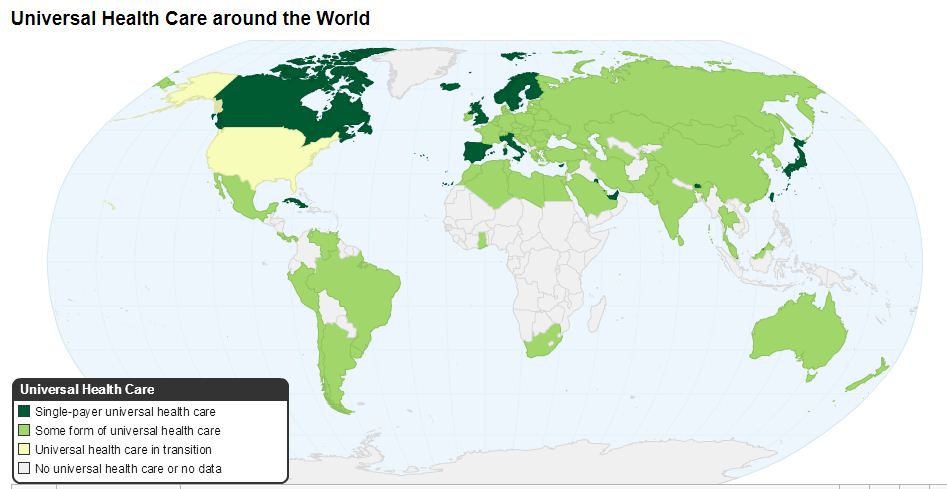 Universal Health Coverage Components
There are three major universal health coverage components:
Full spectrum of essential, quality health services, from health promotion to prevention, treatment, rehabilitation, and palliative care based on need.
Financial protection from direct payment for health services.
Coverage for the entire population.
Universal Health Care by Country
Here is a list of countries in Africa, Americas and Europe that provide universal health care.
Universal Health Coverage in Africa
Algeria
Algeria has universal health care through a network of hospitals, clinics and dispensaries. These health services are funded by social security. However, people still pay some costs because social security only serves a small percentage. The poor people get free health services while the rich pay for them.
Botswana
The government operates 98% of the health facilities. All citizens get free medical services. They only pay a small fee of 70 BWP ($6.60) for other health services apart from antiretroviral services and sexual reproductive health that is given freely.
Burkina Faso
The country offers universal health through Universal Health Insurance (AMU). Civilians and armed forces administer the services.
Egypt
The Ministry of Health operates public hospitals helping citizens to acquire free health services. However, those who can afford to pay for health services are free to do so.
Ghana
The country has National Health Insurance Scheme and citizens pay premiums depending on their incomes. Medical facilities are operated by the Ministry o Health or Ghana Health Service.
Mauritius
Health services are free of charge for all its citizens.
Morocco
The government operates 85% of the public health sector. The services mainly focus on the poor in the society who cannot afford private health care. It is funded by the National Social Security Fund that covers 16% of the population.
Rwanda
It has a system of community health insurance where people pay premiums depending on their income to the health insurance fund. The wealthy pay the highest while those with the least income are exempted from paying premiums but settle a certain percentage of the medical expenses.
Seychelles
The government operates medical facilities thereby providing free treatment and health services to the citizens.
South Africa
Public health that provides medical services to most of the citizens is understaffed and underfunded. There is a private system that covers the wealthy that is well equipped and has better services.
Tunisia
The public health is operated through the National Health Insurance Fund. Citizens receive medical services in state-owned facilities at low co-pay. Those with the least income are exempted from co-pays.
Zambia
The National Health Insurance Scheme (NHI) in Zambia pools funds to provide universal health care services for all Zambians based on their health needs, irrespective of their socio-economic status. Funds come from informal and formal sector as well as government. Poor and vulnerable people are exempted from contributions.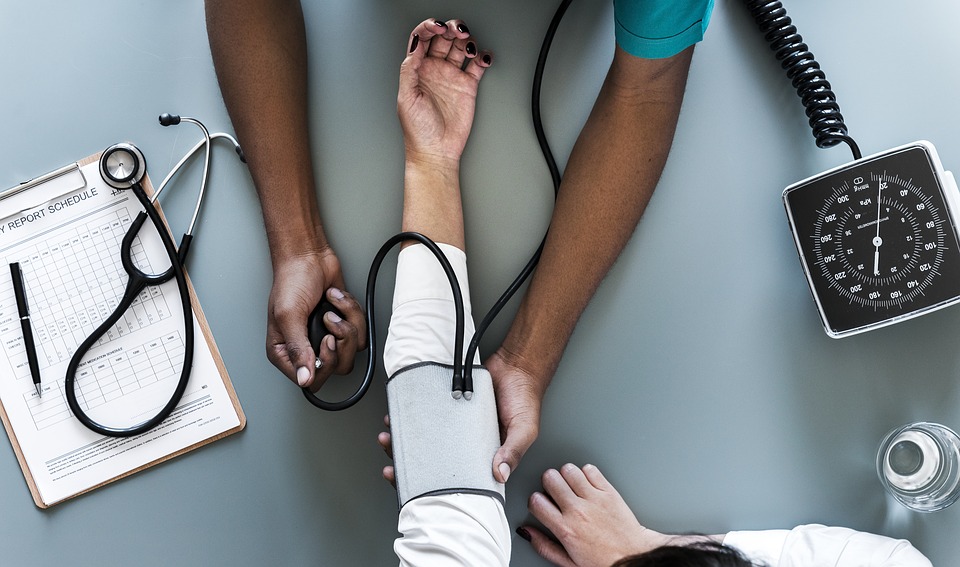 Universal Health Coverage in the Americas
Argentina
The healthcare is provided through cooperation between the employees and labor unions have sponsored plans, government insurance, public hospitals and private insurance plans. The service is available to all.
The Bahamas
Approved in August, the National Health Insurance Act caters for the primary health care services and extends to specialized care.
Brazil
Universal health care was adopted in 1988 although universal health care was still available many years before. An amendment to the 1969 constitution imposed a duty of 6% on all income to healthcare.
Canada
The Health Act passed in 1984 prohibits hospitals and doctors from billing extra charges on patients. Through public funding, the system offers the most services in private hospitals. Doctors do not receive annual salaries. Instead, they collect fees per service. 29% of Canada's health care is catered for by individuals. Majority Canadians have private insurance through their employers and covers for the expenses.
Chile
The government offers health care through FONASA, National Healthcare Fund and private insurers. Workers and pensioners contribute 7% of their income for health insurance apart from the poor pensioners. FONASA takes care of pregnant women, dependents of the insured workers, needy people, those living with disabilities and mental problems.
Colombia
Reforms were made on the health system to offer better services that are sustainable and ensure all citizens benefit.
Costa Rica
Universal healthcare is funded through the social insurance system for wage-earning workers. The coverage was later expanded to include dependents of the workers between 1961 and 1975. Further expansion led to the inclusion of primary care, specialized, inpatient and outpatient services for people living in rural areas. Later, it was extended to include peasants and farmers. The country has avoided social insurance that leads to inequality in many countries. Through Caja Costarricense de Seguro Social (CCSS) system, Costa Ricans can now enjoy free medical services. Private health is available while INS provides private health to top up to CCSS.
Cuba
The country has a National Health System that takes care of fiscal and administrative responsibility for the health of all the citizens. There are no private hospitals since all health facilities are government-owned. The system covers many people, but it is underfunded and understaffed. The government organized missions for medical doctors in other countries.
Peru
Public health insurance seeks to increase quality healthcare since it emphasizes maternal and child health. It also protects the poor from financial drainage as a result of sickness. The entire population must subscribe to universal health insurance.
Trinidad and Tobago
Trinidad and Tobago have a universal health care system that provides for primary health care that is available in the entire country. It is used by the population that is seeking assistance in medical care since it is free.
United States
Around 92% of citizens have health insurance. Massachusetts was the first state to establish universal health insurance. Health Care and Education Reconciliation Act of 2010 expanded insurance to cover all legal residents by 2014. However, its full implantation was blocked by the failure by some states to implement Medicaid expansion hat sought to subsidize health insurance for low-income earners.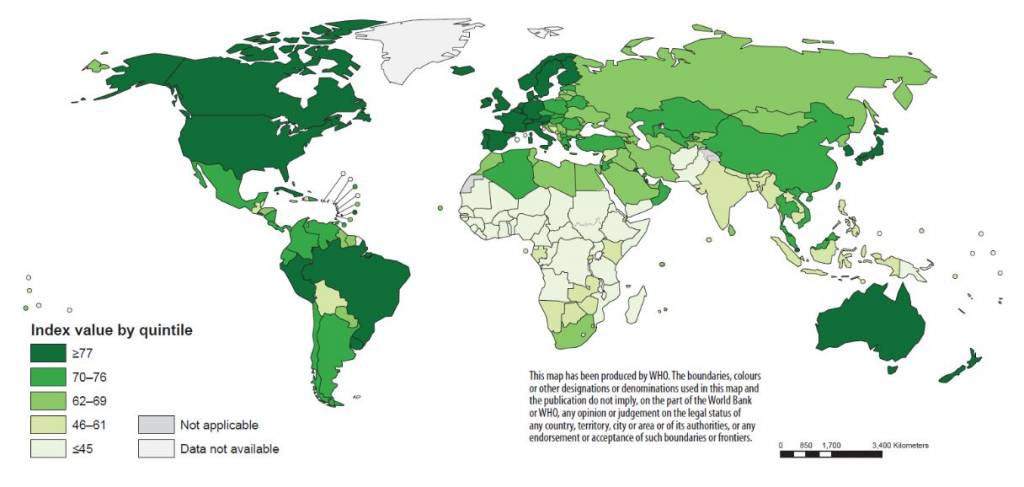 Universal Health Coverage in Europe
France
The government supports healthcare through the national health insurance. The government only takes care of 70% of medical care and between 35% and 100% of prescribed medication. It ranks one of the best in the world.
Germany
It has the oldest social health insurance dating back in 1883. Employers contribute half of their employers' health insurance while the self-employed people pay the entire contribution by themselves. About 90% of the population has the statutory health insurance plan, which covers close to 100 public sickness funds. The rest of the citizens are covered by private insurance which mainly serves self employees ad and people earning huge incomes.
Greece
The Ministry coordinates medical care for Health and Social Solidarity while National Healthcare Service offers public health services. Greek health care ranked 14th by the World Health Organization's report of 2000.
Iceland
Local municipalities provide health care services. Universal public health is funded from taxation. The entire population of Iceland accesses health care at equal measure.
Ireland
The Health Act governs the health care system amended in 2004. The Health Service Executive provides health services. There is also private health care. 37% of the population holds a medical card where a holder can access tax-funded GP care that provides for €2.5 of every drug prescribed.
Italy
The public health care is known as "Servizio Sanitario Nazionale" SSN in English; (National Health Service). It is funded from taxation and it is similar to that of the UK. Service such as general doctor and emergency education are free while other services have variable co-pays. There is also a parallel private care system in dentistry and optometry.
Netherlands
Primary and curative care has a compulsory insurance while other forms of care such as that of the elderly, dying and mentally ill are covered by social insurance. The social insurance is funded from taxation. Around 55% of health care is directly government-funded, while 45% is funded by public insurance.
Insurers must offer curative care and primary care and costs accruing from medicines. It is illegal for insurers to decline or place conditions in the application of health insurance or refuse to cater for treatments prescribed by the doctor. The system is funded by 50% from payroll taxes paid by employers while the government provides a 5% additional fund while the remaining 45% is contributed from premiums paid by insured individuals to the insurer.
The standard health premium that is set for adults is around €100 every month. The government helps people with low incomes in case they cannot afford to a while children below 18 years are insured by the system without added costs.
Norway
Its universal health care is funded from taxation while the system is decentralized. The funding is majorly from county councils and municipalities. Dental care covers children below 18 years, while adults are also included for some ailments. Norway is among the top-ranked countries with the best healthcare.
Romania
It has fully covered medical care that provides for medical checks, surgeries and post-operation care. The state funds all public clinics and hospitals, while the dental care is not state-funded. However, some hospitals offer dental care free of charge.
United Kingdom
All the countries of the UK have National Health Service for permanent residents. These are England, Northern Ireland, Scotland, Wales, and Crown dependencies (Isle of Man and Guernsey / Jersey). It is funded from taxation. It was initially designed to be free of charge but changes were introduced to charge drug prescriptions and dentistry. However, children below 16 years and those guaranteed of some benefits can still get it. But since health is now devolved, there are differences in health care depending on a particular country.
Switzerland
Health care is regulated by the Federal Health Insurance Act of 1994, while it is universally available. All residents must acquire Health Insurance within three months after taking residence in Switzerland.
Universal Health Coverage in Oceania
Australia
In Australia, there is universal scheme called Medicare and a government-owned private health insurance company, Medibank Private.The healthcare system is funded through an income tax surcharge (Medicare Levy). Low income earners are exempted.
New Zealand
The healthcare system is funded from taxes. World Health Organization stated that 77.4% of health care costs are supported by the government, while individuals cover private expenses.
Final Thoughts on Universal Health Coverage Policy
According to the World Health Organisation, universal health care means that all people have access to the health services they need (prevention, promotion, treatment, rehabilitation and palliative care) without the risk of financial hardship when paying for them.
The organisation notes that universal health care has a direct impact on a population's health and welfare. Access and use of health services enables people to be more productive and active contributors to their families and communities. It also ensures that children can go to school and learn. At the same time, financial risk protection prevents people from being pushed into poverty when they have to pay for health services out of their own pockets.