Music in Kenya is growing at a high rate. With the advancement in technology, both upcoming and established musicians flood the music industry creating a stiff competition. Every musician is fighting to stay relevant and connected to his audience.
To be successful in the Kenyan music industry, an artist must have an outstanding talent. Musicians should give the audience precisely what they need by knowing their audience to stay connected. Kenyan musicians use different streams for marketing their music. Improving the brand image catches the audience's eye. Aggressive distribution of music helps musicians to remain popular among their peers.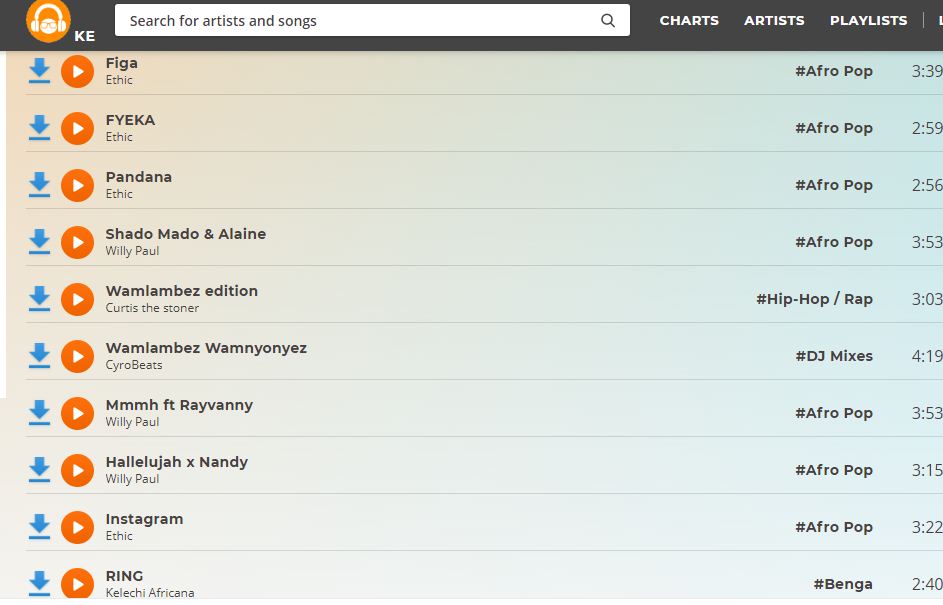 Platforms For Making Money Online
Social media is one of the best platforms that musicians use to promote their music online and make money. Kenyan musicians use platforms such as Twitter, Facebook and Instagram to make money online from their work.
Instagram
It is a platform where anyone can sign up for free. Instagram is an essential tool that musicians can use to earn. They can get re-posted to favored accounts and get fans. Artists earn by promoting various brands and products when on Instagram. To create an account, download the Instagram App from Google Play Store or App Store. Open the app and then sign up using your phone number or email.
Facebook
Many musicians use Facebook to gain popularity. A Facebook post from an artist's page will reach many fans. Additionally, when the fans actively like, comment, and share a post, the intended message reaches many people. Sharing posts an artist's work famous and helps him to earn from his art. When a musician creates an interesting Facebook profile, people will be more willing to hear their music. To create an account, download the Facebook app and then open it. You can sign up using your phone number or email and then enter other details such as name and date of birth.
Twitter
Musicians can engage in product promotions on Twitter. They post their songs on Twitter where it reaches many people, thereby becoming popular. A musician with many followers on Twitter is likely to earn more from his music since he can reach a greater audience. To create an account, download the Twitter app and then open it. Then sign up using your phone number or email and then enter other details such as username.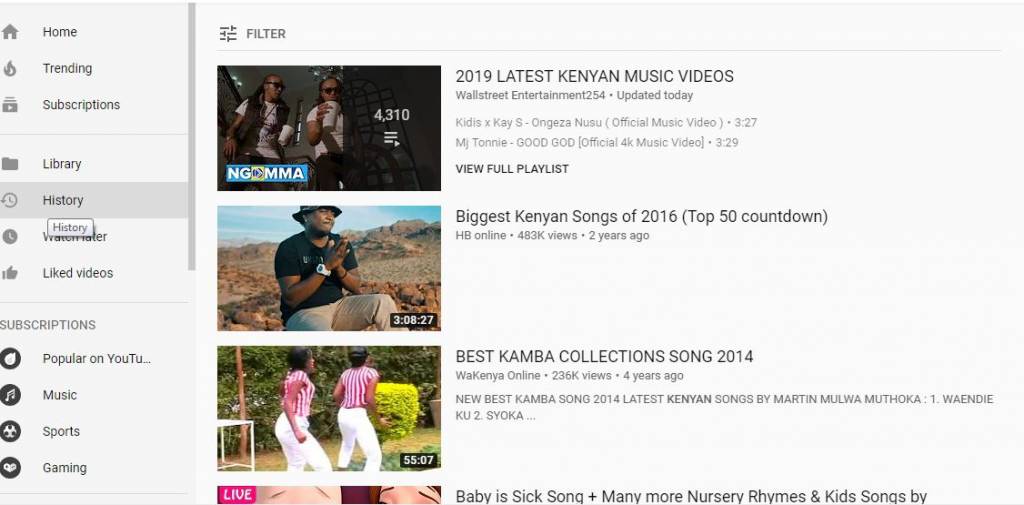 YouTube
YouTube is a platform that helps artists to earn through channels. With millions of people using YouTube, they can access songs at ease. Musicians upload songs on YouTube and when it features in video ads, they get a proportion of the earnings. Musicians use digital distributors such as CD Baby and TuneCore to collect money from YouTube. Publishing songs on YouTube increases views, which translates to cash when the views become monetized. To sign up, open YouTube page and then click Create an Account button at the top right of your screen. Then fill in the required details.



Ring-back tunes
Safaricom's Skiza Tunes and Airtel's Hello Tunes are popular services that Kenyan musicians use to make money. They sign up with various content providers who connect their music to different telecommunication stars. They work in such a way that when you call someone, before he receives the call, you hear a song playing. The popularity of your music will give you an upper hand since many people will use your songs to entertain their callers. People using your songs as their Skiza tune will help you earn more.
Royalties
Artists earn whenever their music plays on TV or radio. A musician has to register with the Music Copyright Society of Kenya (MCSK). The MCSK monitors the industry, and if a song of an artist is played, they request for payment. To work effectively, parties should have an explicit agreement. Artists complain that they receive peanuts from these agencies.
Music sponsorships
As a musician with an established fan base, you can reach out to companies who can sponsor your recording and videos or in the form of cash. These companies are those that deal with services targeting your fans. For musicians, this is an opportunity to make extra cash.
Google AdSense
Google AdSense has become one of the most popular platforms that create and place banner advertisements on websites and blogs. It provides a way for website owners to earn money from their online content. Kenyan musicians create Google AdSense accounts, which they use to make online from their content. Musicians earn money when visitors click on the ads available on their blogs.
Websites
If a musician dreams big and has a passion for soaring to greater heights in the music industry, sites such as Bandcamp and iTunes are platforms that will help distribute music to people. People will have to pay a certain fee to download your songs.
Best Kenyan online music stores are:
• Mdundo
• Songa by Safaricom
These are Kenyan online music stores where artists register and upload their music. Uploading music enables their fans to access their favorite songs through a most efficient payment platform. Musicians can market and sell their music through these websites.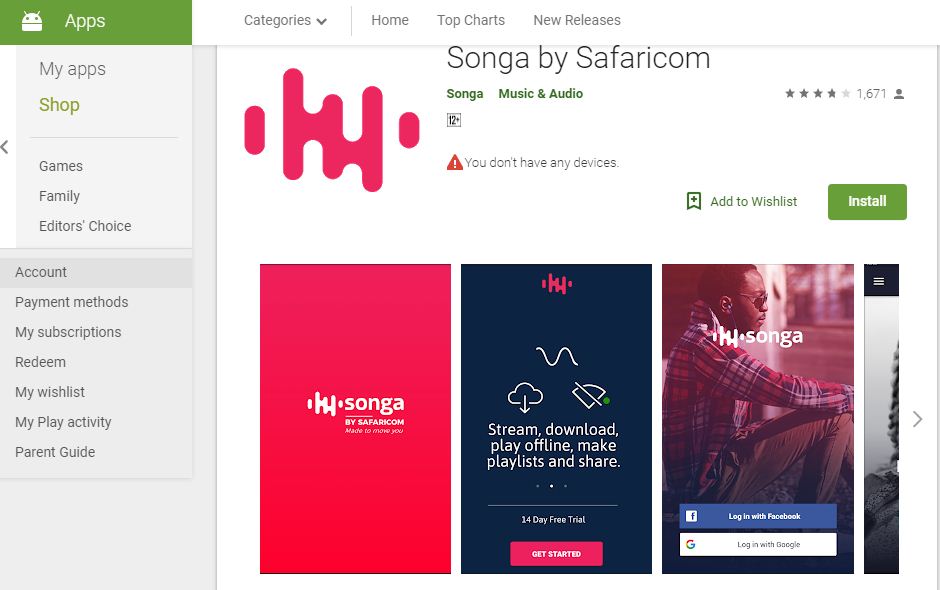 Advantages of Online Platforms
Social media can help you reach more people. It revolves around sharing content and news that you like. It's the best way to reach a broader audience. When your fans share an artist's work, people get to know about the art and soon people start buying the songs.
They create a room for improvement. Since social media is an open window of communication, your audience can give you feedback about what you can improve. Seeing other artists' works can also give you ideas on how to improve your work.
They create relationships and loyalties with the audience. Online platforms are a great way to interact with your audience. An artist can get complaints, and by working on them, it is an indication that he has his audience's interest at heart, and this helps to foster loyalties.
Online music marketing ensures that artists get the right ads for their audience. Screening of ads ensures that they are of high quality and relevant to your audience. As a result, an artist can earn more online.
An artist has control over his posts. Musicians can block ads they do not like. Posts on their social platforms are just what they agree to in case they hire directors to monitor social media content on their behalf.
Disadvantages of Online Platforms
It takes time to get the desired output. Musicians tend to invest a lot of time, money and effort while marketing their songs online. It takes time to get to the top, and this means that you should keep your marketing strategy up. It also takes time to establish your long-term loyal fan base.
Marketing music and earning online can be expensive. It can be difficult for a musician to spend a lot of time online to market his music. Most times, he will need to hire a social media director to sell his music, and this tends to be expensive.
Distraction from social media. Social media offers a lot, and this can distract your audience, making it challenging to engage with them. For example, on Facebook, there are Facebook groups, friends, and family that can distract your audience.