If you are a non resident in the USA and you have no Social Security Number, opening a bank account can be a challenge. This article explains how to get a US bank account for non residents also when you don't have a Social Security Number. Examples include the Payoneer US Bank Account and the Transferwise Borderless Account
How to get a US bank account for non residents? Do you want to open a US bank account but you don't know how? For US citizens, the process is relatively easy. All you need is to walk into a nearby branch and open an account in minutes. There are even online banks like Ally Financial and N26 that are 100% online, meaning you can open an account through the web and mobile phone app platforms. See here the information on how to open a US bank account for residents, but what if you want to open US bank account for non-residents?
US Bank Account for a Non Resident
Can I open a US bank account as a non-resident? Not everyone can open a US bank account. But if you're a resident of the EU, European Economic Area (EEA) or Switzerland you can easily open a non-resident US bank account with Transferwise or Revolut. Other residents also have possibilities to open an account, but it can prove to be harder.
A US dollar bank account does not necessarily has to be a bank account in the United States. Some have more luck just looking for the option of having a US dollar bank account outside of the United States as a way to hold dollars.
Why a Non Resident US Bank Account?
Why would you need a US bank account if you are not a citizen? There are a few reasons for this. If you visit the country often, you might want to reduce the bank and card fees that come with money exchanges. By having a US account, your costs will be much lower. You might also be a business person with US employees. As such, paying them from a local bank can be cheaper and easier for you. You might also be a foreigner who wants to buy real estate or any other investments in the US. Having such a local account can help you.
However, in recent years, the need for a US bank account have eased a bit. This is because multiple platforms make it easier to make transactions internationally. For example, if you have a Paypal account, it means that you can send money to anyone in the US. You can also make any type of payment. In addition, using cryptocurrencies like Bitcoin, you can make payments to the US. Other companies that make it easy to transact in the US are Visa, Mastercard, Square, and America Express among others.
Why Opening US Bank Account is Difficult
Like in all countries, the financial industry is highly regulated. Banks are forced to adhere to stringent regulations. These regulations are there to prevent cases of money laundering, tax evasion, and other financial frauds. As the most advanced economy in the world, the US has some of the toughest rules and in the past, banks have been forced to pay millions of dollars in fines for breaking these rules.
In the Know Your Customer (KYC) policies, banks are required to take data such as the name of the customer, the physical address, and the Social Security Number (SSN). Therefore, if you don't have these numbers, it is very difficult to open such an account. Still, there are a number of banks like TD Ameritrade that have a workaround for this.
Transferwise Borderless Account: US bank Account for Non Residents online
A better option for having a US bank account is to use the services of a Transferwise Borderless Account. Transferwise is a company that was started in 2011 in London. The company was started as a cheap alternative to international money transfer. Since then, it has grown and is now worth more than $1.6 billion. It has more than 3 million customers who move more than 2 billion pounds per month.
Open Your Transferwise Borderless Account
One of its main products is the Transferwise Borderless account. With this product you can have a Transferwise US bank account. This account allows you to open a US bank account for non-resident with the US routing number and other local details. This means that you can transact as if you are in the US. You can also hold funds in more than 30 currencies. You also get a debit card for you to transact around the world.

Why Use Transferwise Borderless
So if you are looking for a Free US bank account for non US citizens, this is a good way forward. There are a number of reasons to use this service:
It is easy to set up the account.
Low international money transfer fees.
Get local bank details for a number of currencies like pound, euro, and Australian dollar.
Free to open the account and the process is done online.
Switch between accounts for a low fee.
Always be sure of currency exchange rates.
Open Your Transferwise Borderless Account
Revolut US Bank Account
Revolut offers a nice smartphone app solution with multi-currency accounts in EUR, USD, GBP, NZD, AUD and many other accounts. With the aforementioned currencies you get your own individual bank account details in those specific countries, including the United States. It's like having a global virtual bank account. Revolut US bank account was launched this year in partnership with Metropolitan Commercial Bank.
Apart from the US, Revolut currently supports legal residents in the European Economic Area (EEA), Switzerland, and Australia. The EEA includes:
Austria, Belgium, Bulgaria, Croatia, Republic of Cyprus, Czech Republic, Denmark, Estonia, Finland, France, Germany, Greece, Hungary, Iceland, Ireland, Italy, Latvia, Liechtenstein, Lithuania, Luxembourg, Malta, Netherlands, Norway, Poland, Portugal, Romania, Slovakia, Slovenia, Spain, Sweden, and the United Kingdom.
Revolut will be launching in other parts of the world as well. Expected countries: Singapore and New Zealand.

Payoneer US Bank Account

Payoneer is another company that allows you to open a US bank account online for a non-resident. It does this using its Global Payment Service. After creating the Payoneer account, you can then select the currency you want to use and then order the debit card. This Payoneer debit card can help you do international transactions easily. Like with Transferwise, there are a number of benefits of having the Payoneer account:
Easy to set up the account.
Receive and send money from around the world.
No hidden fees
Low fees.
TD Ameritrade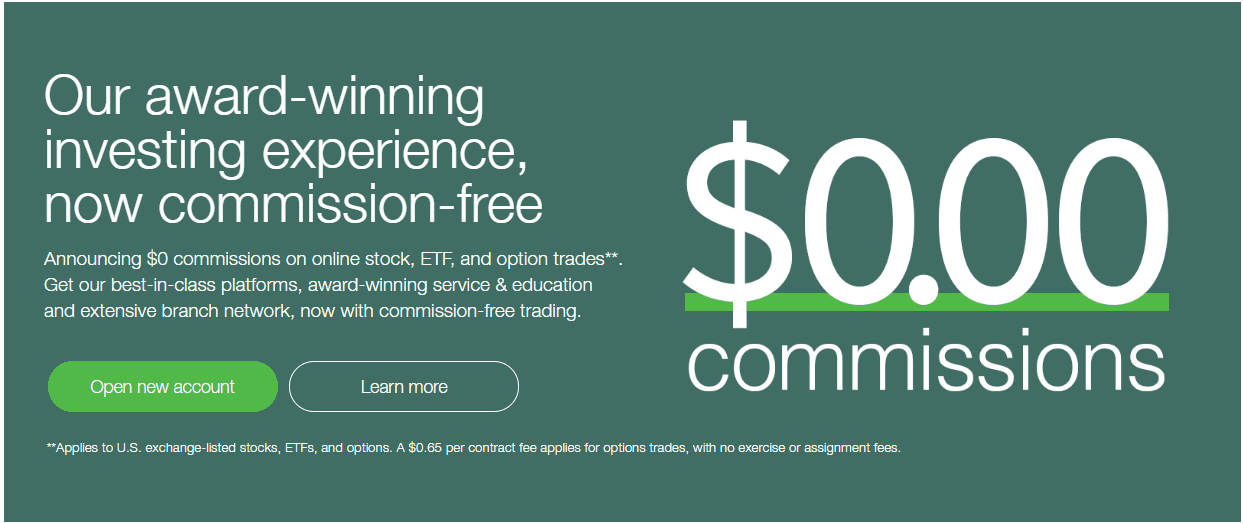 TD Ameritrade is one of the biggest financial institutions in the United States. In November 2019, the company agreed to be acquired by Charles Schwab, in a transaction that will create the third biggest asset manager in the US.
As a non-resident, it is possible to open a brokerage account with TD Ameritrade. The company explains on this page how you can open a brokerage account as a non-resident with TD Ameritrade. In short, the company makes its clear that you can open a brokerage account as a non-resident. This is because the company handles three types of accounts: retirement, foreign, and domestic.
As a foreigner, you will be subjected to a Chapter 3 withholding tax, which is often 30%. You can see on this table if your country has a withholding tax treaty with the US government. You will also be required to provide the IRS with a W-8BEN to certify your tax compliance. Without this file, you will be charged a 24% tax on all interest and dividends.
However, remember that TD Ameritrade is not a bank and your funds are not insured by FDIC. Still, it provides you with an opportunity to have your funds in the United States.
Final Thoughts
While it is incredibly difficult to get a US bank account for a non-residents, services like Paypal, Payoneer, and Transferwise have made it possible for anyone to do transactions in the country. The biggest challenge of these platforms is that the funds in the accounts do not earn interest. However, since they help you do US transactions, you should consider using them.