The US dollar is the most important currency in the world. The currency is responsible for more than 83% of global trade. Indeed, most people who do international trade use dollars for this. Even those who buy products from China use the dollar for these transactions. The dollar is also the world reserve currency. This means that most countries hold huge sums of the US dollar. In this article, we will look at how to hold dollars for people living outside of the US.
How the Dollar Became Powerful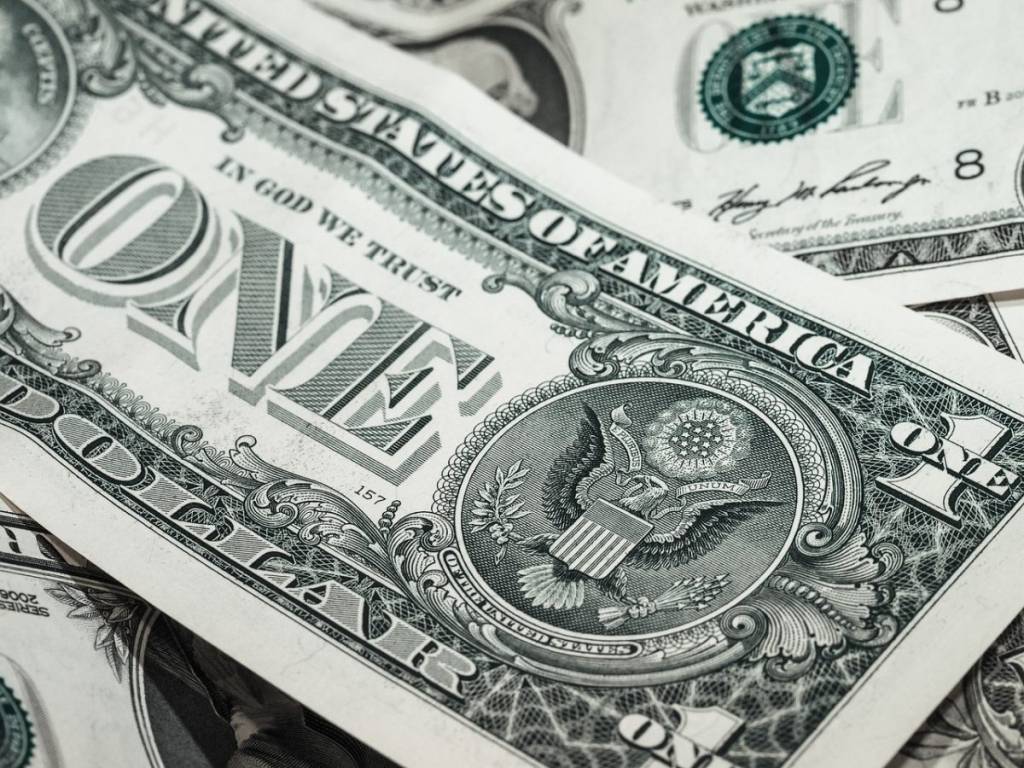 The US dollar has been in existence for centuries. Its history can be traced to 1690, when the US was not yet the country it is today. The currency was then selected to be the official currency of the United States in 1785. In 1800s, as world trade was starting to kick off, the dollar became an international currency that was backed by gold. This era was known as the gold standard. The standard started to wane during the first world war when Germany needed a lot of money to pay for the war.
In 1942, world leaders met in Bretton Woods, where they came up with the Bretton Wood agreement. This was an agreement that strengthened the gold standard. It fixed an ounce of gold at $35. In 1971, Richard Nixon ended the gold standard, and the dollar was no longer fixed to the price of gold. The dollar hegemony strengthened as the world became more powerful.
Why You Should Hold US dollars
Holding dollars is a good thing for most people. Indeed, most wealthy people don't hold their capital in a single currency. There are several reasons why you should consider holding dollars. Some of them are:
Most important currency in the world. Holding dollars is to hold the most important currency in the world as most governments do.
Liquidity of the currency. You can transact with the dollar anywhere in the world. This is not the case for many currencies.
Diversification. Having an account with a single currency is dangerous if the currency weakens.
Cheaper to buy. If you shop online, using the USD will save you a lot of money because you won't need to exchange the rates.
Stable currency. The USD is known for its stability. It does not exhibit huge swings as you can see on the chart below.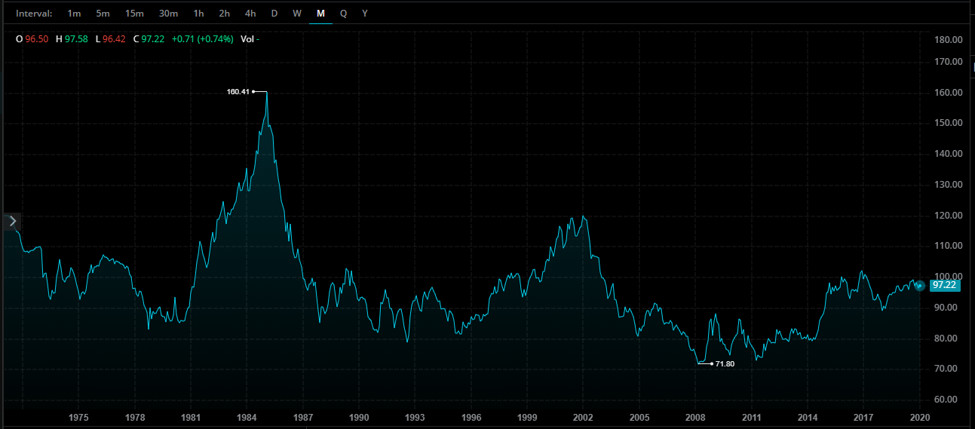 Case Study on the Need to Hold Dollars
Turkey is one of the most important countries in the world. Turkey is a potential member of the European Union and also a member of NATO. The Turkish Lira is the country's currency. As shown below, the country's currency has been on an upward trend. This has weakened its purchasing power. Therefore, Turkish people who hold the dollar have benefited with the weakness of the currency,
How to Hold US Dollars
There are several ways you can hold US dollars. These are:
Dollar Bank Account
Most banks around the world enable people to open a bank account in their local currency. As such, you can have two bank accounts in your local bank. You can have a local currency bank account and a dollar account. You should use the local currency account for day to day transactions and the dollar account for savings.
There are two main challenges with this mode. First, most banks charge a monthly maintenance fee for foreign currencies. This may discourage most people from using the services.
Second, most ATMs are usually loaded with local currency. Therefore, when you go to withdraw, you will be charged a relatively higher fees.
Online Wallet

Another option that you have is to create an online wallet and save your money there. There are many online wallets you can use to hold dollars. Good examples of this are PayPal, Skrill, and Neteller. You can also use the several Bitcoin wallets that are available. These accounts are good because they don't charge you a monthly fee. Another advantage is that they have low fees when you want to buy anything online. A risk for this option is that your online account may be hacked.
Transferwise Borderless Account
Another excellent option if you want to hold dollars is to use a Transferwise Borderless Account. This is an account that lets you save money in multiple currencies. The main benefit is that Transferwise has some of the lowest fees in the industry. It also has the best exchange rates and the funds usually arrive to your local bank in minutes. A major drawback is that it is not possible to checkout using a Transferwise Borderless account.
Conclusion
Saving money is an important thing that you should always do. We recommend that you invest most of your surplus cash. At the same time, we recommend that you have real money in your savings account. You can use this money to pay for products and any emergencies. You can use the methods described above to hold your cash in dollars.