Fin.do is an instant money transfer app that enables you to send and receive money in Ukraine and other supported countries. In response to the Russia's invasion of Ukraine, the app has partnered with Ukrainian charitable foundation, Vostok-SOS, to help those in need of aid and humanitarian assistance in Ukraine.
How to Use Fin.do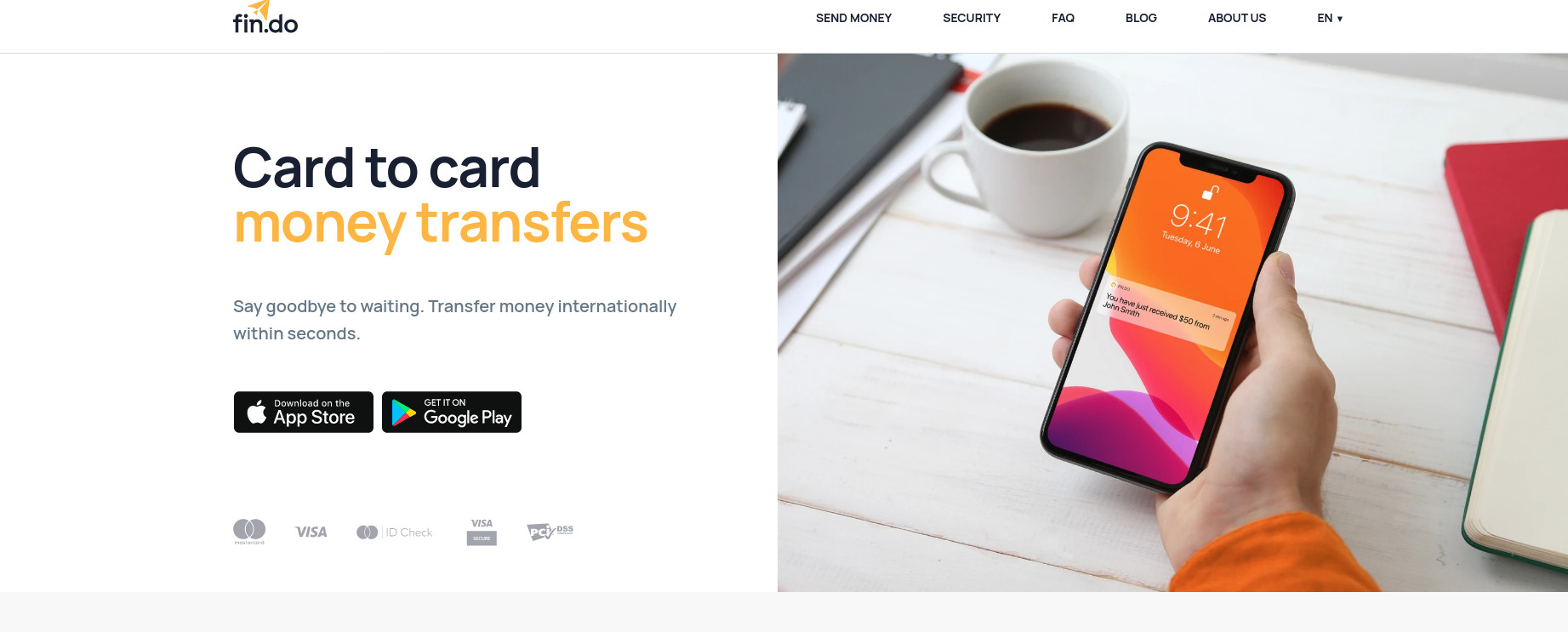 You need to set up an account after downloading Fin.do app from its website and add at least one verified card. Fin.do is not an e-wallet and doesn't store any funds, so you don't need to create a new payment account in order to send money. Money simply moves from your bank account to the recipient's account within seconds.
To use Fin.do, just link your existing Mastercard or Visa debit, credit, or prepaid cards to the Fin.do app for Android and iOS and start transferring money within minutes. You can send money to other Fin.do users, saved templates, your own cards, or a 16-digit card number.
Donating money to Vostok-SOS does not attract any transfer fees or currency exchange fees.
How to Help Ukraine with Fin.do App
You can instantly and easily make a donation to Vostok-SOS for humanitarian work. Transfers to Vostok-SOS foundation are fee-free using the promo code "SUPPORT" if you send up to $250 from Europe, Turkey, Israel, and parts of Commonwealth of Independent States (CIS).
You can send aid to Vostok-SOS via Fin.do from any Visa or Mastercard card in any currency to one of the following card numbers and currency:
5168 7450 3091 9036 (currency: UAH)
5168 7450 2161 1964 (currency: EUR)
5168 7450 3132 3527 (currency: USD)
Online Banking Options for Ukrainian Refugees