Many businesses in Canada rely on access to capital for equipment upgrades, advertising and promotion, inventory and staffing, business expansion, working capital, and for other business operations. Getting approved for a business loan can be difficult especially if your business has a bad credit history or if you have bad personal credit. However, this does not make it impossible. There are some lenders who specialize in offering business loans with bad credit in Canada. However, expect to pay higher fees and interest rates when you have bad credit as a business owner.
How to Get a Business Loan in Canada with a Bad Credit History
Before a lending company decides to give you a business loan, they will look into several factors, including your credit history and credit scores. These will help the lender know your past loan repayment patterns and gives an idea of your financial strength and willingness to repay debt. If your credit score is below their preferred threshold, your application may not qualify for approval. Although its challenging to get a business loan with bad credit, it is possible. The following are tips that will help you get a business loan when you have bad credit:
Be Transparent. If you have a poor credit history and you need a business loan, do not try to hide this fact from your bank or loaning company. Explain your situation honestly and they may consider other factors when evaluating your borrowing eligibility.
Write a Clear Business Plan. Your business plan should clearly describe how your business makes money and how it plans to do so in the future. It should demonstrate your business' ability to make loan repayments.
Work to Improve your Credit Score. Improving your credit score will place you in a better position to get approved for a loan. This includes paying your bills on time and reducing your credit utilization ratio.
Find a Co-Signer. Finding a co-signer who has a higher personal credit score than you (the business owner) or other applicant raises your chances of getting approved for a bad credit business loan.
Provide Valuable Collateral. Providing valuable collateral will help to secure the loan and reduce the risk assumed by the lender.
Types of Business Loans with Bad Credit in Canada
Startup loans with bad credit in Canada. You can get start-up business loan bad for credit in Canada through the Canadian government grants and loans program. The Canadian government grants and loans don't often look at your credit history.
There are several types of business loans with bad credit to consider. Some include the following:
Merchant Cash Advance (MCA). Merchant Cash Advances are loans where a lender will give you cash in return for a portion of your daily credit card or debit card transactions. MCAs are ideal for businesses with a high volume of sales.
Term Loans. Term loans are a traditional type of financing where businesses receive money which they repay over a set period of time. The terms are usually between 3 months and 10 years.
Home Equity Line of Credit. Equity line of credit loans are useful hen the business has a poor credit score but a lot of equity on its financial statements. Lenders will use the home equity as collateral.
Secured Loans. Secured loans require you to put up some type of collateral. Failure to repay the loan could have your asset seized.
Canadian Government Business Funding. The Government of Canada through the Canada Small Business Financing Program helps small businesses get funding for their business needs. It shares some of the risks the lender takes on when proving loans to businesses with bad credit.
Microloans. Microloans help businesses access the cash they need for their businesses. Non-profit organizations in Canada also offer microloans to businesses.
A crypto backed loan is one of the best options for getting a loan with a bad credit because many crypto lenders don't look into your credit history. You need, however, to own cryptocurrency such as Bitcoin that you will use as collateral. Companies that offer crypto backed loans for businesses with bad credit in Canada include Salt Lending, CoinLoan and Ledn.
Bad Credit Business Loan Providers in Canada
A vast majority of big banks will not provide loans for business owners with bad credit, regardless of how successful their businesses are. Luckily, there are several lenders in Canada who specialize in start-up business loan bad for credit in Canada and less creditworthy borrowers, though the loans often have higher fees and interest rates. The following are some of the best lenders in Canada who will overlook your credit history:
OnDeck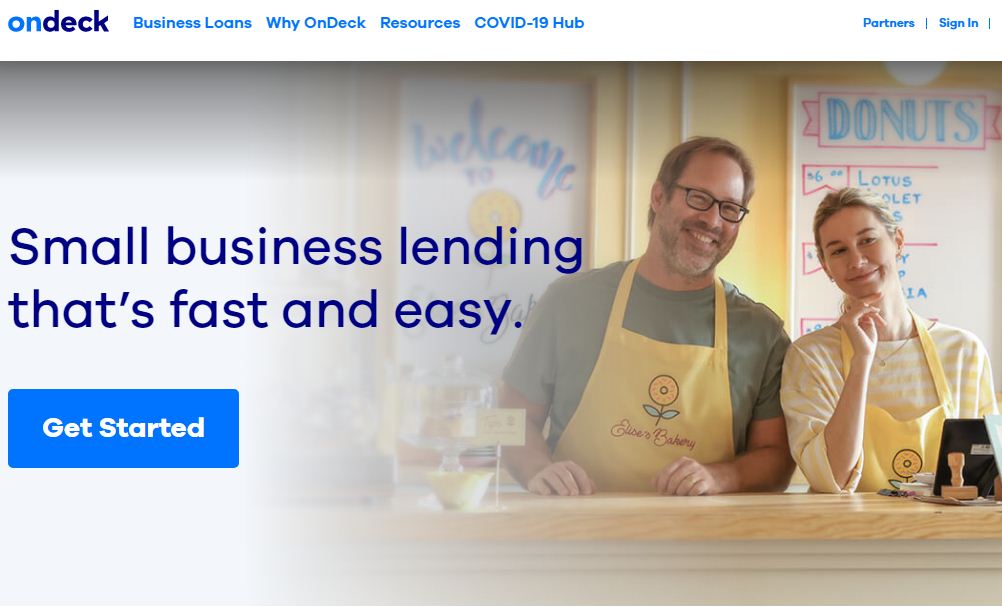 OnDeck works online and by phone. It accepts a minimum credit score of 600 and offers same-day funding if possible. OnDeck requires daily or weekly repayments and you can borrow more money when you repay half your loan. The amount OnDeck will allow you to borrow depends on your business revenue. OnDeck term loans have a repayment term of 3 to 36 months, and 12 months for a line of credit loan. The minimum APR on a term loan is 11.89% and 10.99% for a line of credit loan.
How to Qualify for OnDeck Loans
You can apply for a loan from OnDeck if you have been in business for more than a year
Have at least $100,000 in annual revenue, and have a business bank account
You must have had no personal bankruptcies within the past two years
Greenbox Capital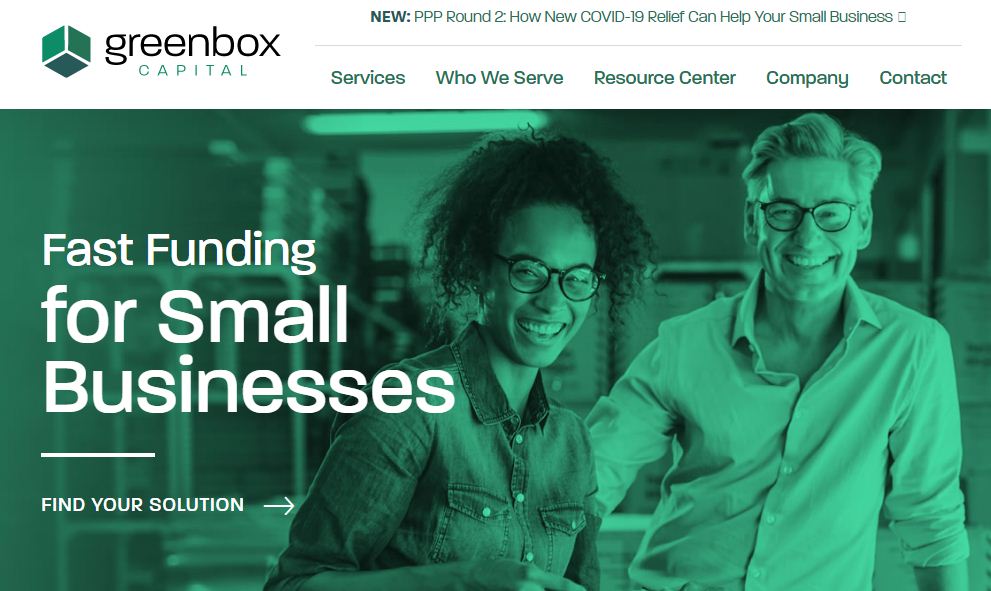 Greenbox Capital is an alternative lender that offers small business loans for bad credit in Canada. This can be a business with bad credit or a business owner with bad credit. It offers a number of funding options including merchant cash advances, collateral loans, business line of credit, and invoice factoring. The loan size usually depends on the size of your business. However, loan sizes are typically between $20,000 and $60,000 but they start from as low as $3,000 to as high as $500, 000. Greenbox Capital loans are processed within 24 hours. You can repay the loan daily, weekly or monthly. Greenbox Capital loans charges interest rates starting at 7.99%.   
How to Qualify for Greenbox Capital Loans
The loans are available to businesses that have been in operation for 6 months or more
Your business needs to have a minimum monthly deposits of $7,500
Be a Canadian business outside of Saskatchewan.
Capital Advance

a
Capital Advance offers bad credit small business loans in Canada as well as medium sized businesses. It offers merchant cash advances and term loans. The loans have a repayment term of 1-5 months and you can make daily or weekly repayments. The interest rates start at 10%.
How to Qualify for Capital Advance Loans
Capital Advance finances businesses that have been operational for at least 90 days (no startups)
Your business must be generating more than $10,000 per month
Must be Canadian based businesses (excluding Quebec)
$10,000+ monthly revenue
Merchant Growth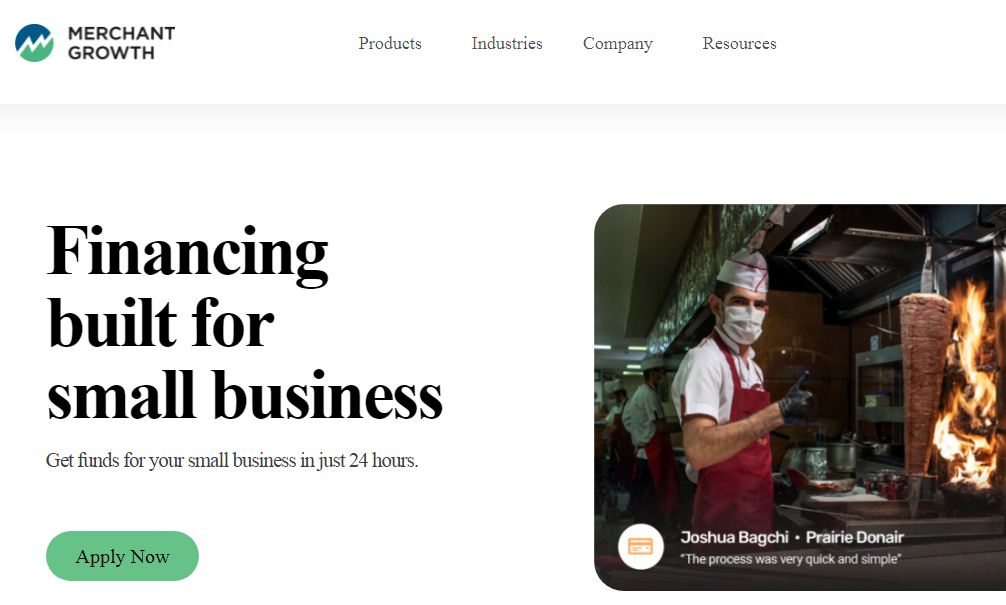 Merchant Growth is a part of the Canadian Lenders Association and it offers merchant cash advance for companies in Canada, line of credit loans, small business loans, and merchant loans for bad credit. The lender provides loans from $5,000 up to $500,000 and are funded within 24 hours. The loans have a term length from 12-16 months and you can make repayments weekly and monthly. Merchant Growth loans have an interest rate of 13.92%.
How to Qualify for Merchant Growth
Merchant Growth offers loans to businesses that have been in operation for 6 months and more
You need to make $5,000 minimum sales per month
Fill out a signed application
Provide government identification and bank statements
Lending Loop Loans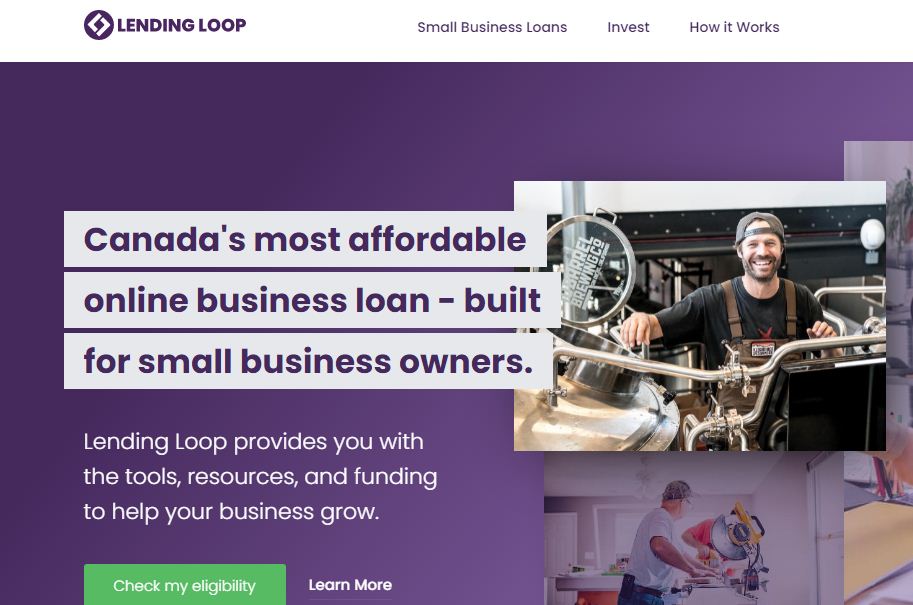 Lending Loop is a peer-to-peer lending marketplace that helps to finance small businesses with bad credit in Canada. The amount you can borrow is from $1, 000 to $500, 000. The loan repayment term is 3 – 6 months and you can repay monthly. Interest rates on loans start at 4.96% to 24.93% per year.
How to Qualify for Lending Loop
You must have a bank account at a regulated financial institution
Your principal place of business must be one of the provinces or territories of Canada
You must have been in business for at least one year
You have annual sales over $100,000
You must be a Canadian resident 18 years and above
Final Thoughts on Business Loans with Bad Credit in Canada
Getting a small business loan in Canada with bad credit can be quite challenging, especially for small and new businesses. However, this should not stop you from accomplishing your business goals. There are many lenders who specialize in lending to business owners with bad credit scores. All you need to do is identify your borrowing needs and search for lenders who meet your business needs.