Are you considering starting an online store but don't know how? These days, there are more than 3 billion internet users from around the world. This means that the opportunity to make money by targeting these users has never been better. At the same time, the process of starting an online store has been made easier with the many Content Management Systems (CMSs) in the market today.
Some of these platforms are WooCommerce, Wix, Weebly, and Squarespace. However, a better platform that incorporates everything you need to run an ecommerce store is Shopify. This is a $31 billion company that was started in 2006. This article will explain the simple steps on how to make money with Shopify.
What is Shopify?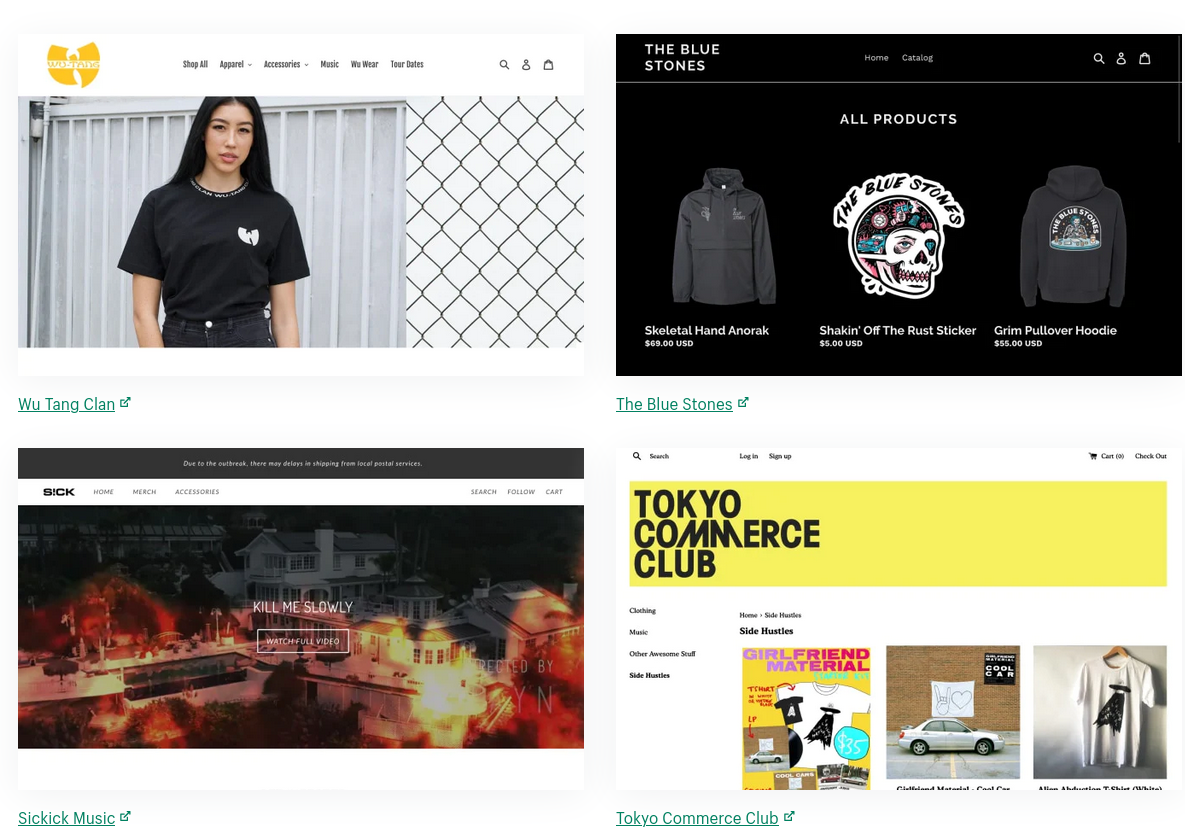 In the past, starting an e-commerce store like Amazon was a bit difficult. You needed experienced website designers, who charged thousands of dollars. The founders of Shopify saw the opportunity in all this by creating a platform where anyone could create their own online store. Today, the platform has evolved to become a fully-customizable software where you can launch your store within minutes. It also has a marketplace where you can buy tools to improve your store such as payment processing, form design, and marketing.
Have an Idea
As a caveat, you need to realize that most Shopify stores fail. Most of them fail before their first year anniversary. Part of the reason why they fail is that the idea behind them is not always good. Therefore, you need to research and find an idea. As you do this, you should aim to answer the following questions:
Is this idea unique?
Can I fill the orders?
Do people really need this product?
What is the target market?
Who are the competitors?
Before you settle on an idea, it is recommended that you ask people what they feel about it. This will give you an idea about whether the product is necessary or not.
Prepare to Make Money With Shopify
After deciding on the business you want to launch, you need to prepare. In this, the first thing you need to do is to develop a logo for your business. To help entrepreneurs on this, Shopify has a free logo design tool called Hatchful that will help you develop a logo within a few minutes. The logo should have the name of your company. Ideally, the name should have the following qualities:
It should be short.
It should be catchy
It should be memorable.
It should have a meaning that is related to the products you are selling.
Next, you should take care of the inventory. It is recommended that you find foreign suppliers, who will provide your products at a reasonable price. To do this, you can negotiate with Chinese or Vietnamese producers through platforms like Alibaba.
Shopify Fees
After having a name and inventory ready, you need to start building your e-commerce store. The first step is to sign up and select the package that you need. The basic package costs $29 a month. Shopify package costs $79 and Advanced costs $299 a month. If you are a startup, it is recommended that you start with the basic package because it has all the features that you want.
If you cannot afford to pay the monthly fee for the basic plan, you can try the forever free basic plan that is offered by Ecwid.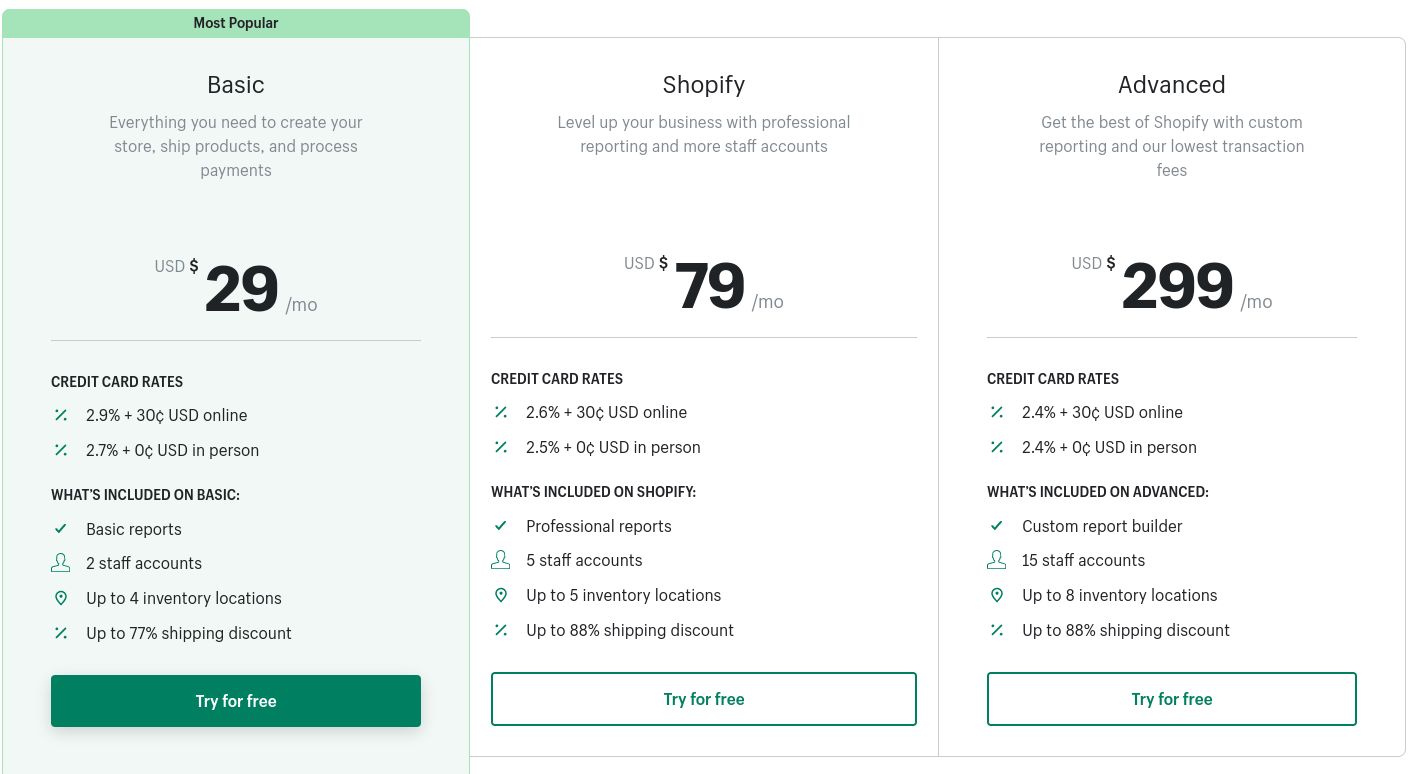 After selecting the package you want, you should now select one of the many free themes and start adding your products. As you do this, you should ensure that you do the following:
Have high quality photos for your product.
Describe your products well.
Research your keywords well.
Ensure that all your images are well labeled and described.
Finally, you should ensure that you have proper terms and conditions, policies, and return guidelines. Remember, you should go live only when you have the inventories ready.
In addition to having physical products, you can also use the strategy of drop shipping. This is a strategy where you don't own the products but instead refer people to other companies. This is an asset-lite strategy that many people are using these days. In addition, using tools like Printful, you can build your own t-shirt and other printable designs and handle no logistics.
Market Your Products
After building your store, you now need to market them. The best way to do this is by creating a PR campaign where you create buzz before you launch. You can use authority sites in your industry to promote the website. After this, you can use social media platforms like Instagram, Facebook, and Twitter to drum-up suport for your goods. While this will be an expensive practice, it will be much worth it when you start making money. Follow the following strategies:
Ensure that your online store is well-optimized for SEO.
Incorporate the buy button in Instagram.
Spend money by using paid social media and search strategies.
Partner with online influencers.
Create viral videos.
Conclusion: How to Make Money With Shopify
Shopify is an excellent platform that many companies use. The platform is so powerful that when Amazon decided to close its own store, it referred its customers to the platform. These tips will help you on how to make money with Shopify and become a successful entrepreneur. However, as I mentioned before, while the process of starting the store will be easy, succeeding in it will not. You will go through many sleepless nights and spend money to succeed.