Are you a financial professional who wants to make money writing about the markets? Alternatively, are you a writer who is passionate about markets? If so, you should consider becoming a Seeking Alpha analyst.
What is Seeking Alpha?
Seeking Alpha is an online portal developed in 2004. The portal allows financial analysts from around the world to publish investment-related content. Once published, the content is accessed by readers, who include hedge funds, investment banks, and other readers. The articles are syndicated across the various investment platforms such as Reuters Eikon, Bloomberg Terminal, and Yahoo Finance among others.
Why Write for Seeking Alpha?
Apart from making money, there are many other reasons why you should consider writing for the company. First, your content is read by financial professionals in Wall Street and around the world. Indeed, many articles published in the website have been quoted in leading publications like Wall Street Journal, Financial Times, and CNBC.
Second, your research can help uncover things that many investors don't know about. For example, articles written by Christine Richard in the website helped the FTC in its investigation of Herbalife.
Third, as a publisher, you get an opportunity to participate in high level contests. For example, every year, the company has partnered with the Sohn Investment Conference. Every year, publishers are asked to submit their best investment ideas. The winner gets a chance to present the idea at the conference, which is attended by leading hedge fund managers. The winner also appears in a CNBC program to talk about the idea.
Fourth, as you become an expert, you get opportunities to interview the biggest names in Wall Street. For example, a few years ago, a publisher called Quoth The Raven had an opportunity to interview famed activist investor, Bill Ackman. Bill has a net worth of more than $1 billion.
Fifth, writing for Seeking Alpha exposes you to major Wall Street opportunities. Many writers have written about how they were able to get senior jobs in Wall Street because of their articles. In addition, it helps you have ready audience for your work. This is because thousands of people visit the website every day. As such, you don't need to grow your audience from scratch.
How You earn by writing for Seeking Alpha
Seeking Alpha allows you to make money in three ways:
When you publish exclusive articles, you will be paid a fixed amount and a variable sum based on the number of people who read the article. A popular article can make you more than $400.
When you publish an exclusive article, that is upgraded to pro, you can make at least $1000.
Finally, in addition to the previous methods, you can become a marketplace contributor. This allows you to participate in the marketplace, where readers can subscribe for your content. This will help you have recurring revenue from the members.

Signing up as a publisher
Is it difficult to get an article posted on Seeking Alpha? Being a Seeking Alpha publisher is relatively easy. You should follow the following steps:
Sign up to become a contributor. You will be asked to submit your key details like Name, email, physical address, tax details, and the type of analyst that you are.

Before you write, it is recommended that you read the company's commitment to the writers, submission guidelines, and payment terms.
Also, before you start, you should spend a few weeks reading the content that has been published by the writers. This will give you an overview of the articles the editors usually accept.
Start writing
After making this foundation, you should now write your first article. To write a successful article, you should do the following:
Start with a small company: as a start, you should focus on small companies with a market capitalization of below $1 billion. While these will not make you a lot of money, they will help you see the things that editors look at. After this, you should move to large companies like Netflix and Apple.
Read all the available materials: articles that are accepted are those that add value to the readers. Therefore, you should read other SA and media articles to ensure that the content is not repetitive.
Reread the article: after writing the article, it is recommended that you reread it using the lens of the reader. Ask yourself whether the article adds value to the readers or not.
Provide supporting evidence: for example, if you quote a person, you should provide a link to their words.
Submit the article: after writing the article, you should submit it and wait for it to be approved.
Tips to For Success
To succeed as a Seeking Alpha writer, you should use the following tips:
Go for quality, not quantity: in SA, you can submit unlimited articles. However, it is recommended that you submit a few articles that are researched well.
Focus on popular companies: popular companies like Google and Apple tend to perform better than those of small companies.
Focus on companies: while you can submit articles on various fields like commodities and macro, it is best to focus on companies. They tend to do well because readers want to know whether to buy or short stocks.
Participate in competitions: as you finish uploading the article, you will see an option for participating in competitions. You should accept it.
Develop a relationship with an editor: I recommend that you develop a relationship with an editor, who will be reviewing your articles.
Apply for Seeking Alpha Marketplace: this marketplace allows you to have paying subscribers for more personalized investment content. If accepted, it will provide you with consistent recurring revenue.
Always engage your readers: you should always respond to the comments left by your readers. This will help you develop relationships with them.
Upwork is an online platform for finding freelancers and freelance works. It can be a good alternative to make money online through writing articles. It is more general and you will have more competition, but it is easier to get started making money with.
Fiverr is a similar online platform, it is easier for smaller writing gigs. If you are looking for a long term position Upwork is probably a better option.
Final Thoughts
How much do seeking alpha writers make? Well, it is possible to make good money as a Seeking Alpha contributor. In fact, many people have quit their jobs to become full-time SA contributors. It's easy to see why. For example, Chris DeMuth has 142 marketplace readers who pay $300 per month for his work. This means that each year, he makes more than half a million dollars. If you are passionate about markets, and you know how to structure your information well, you too can achieve this type of success.
About Stocks
Error: View cd87c86z12 may not exist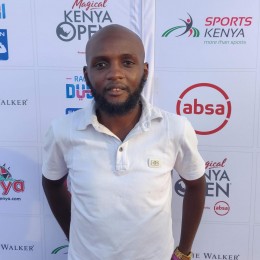 Crispus is a finance professional with more than a decade experience in the industry. Over the years, Crispus has written in-depth articles on leading platforms like CCN, Marketwatch, and Seeking Alpha. He also runs a Forex education and managed account company called WestEndFx.