Facebook Messenger is a tool that enables its users to engage in chat bots, voice calls, mobile payments among other features. It is possible to send money from Facebook Messenger. One can also receive money through Facebook Messenger just like other international money transfer platforms. This article will show you exactly how to use the platform to send or receive money.
How to Send Money In Facebook Messenger
This feature is not available on computers. You can only use it on Android, iPhone or iPad devices. To send money with Facebook Messenger, you first need to add your payment methods. Facebook Messenger supports debit card and PayPal.
How to Add a Debit Card to Facebook Messenger / How to Link PayPal to Facebook Messenger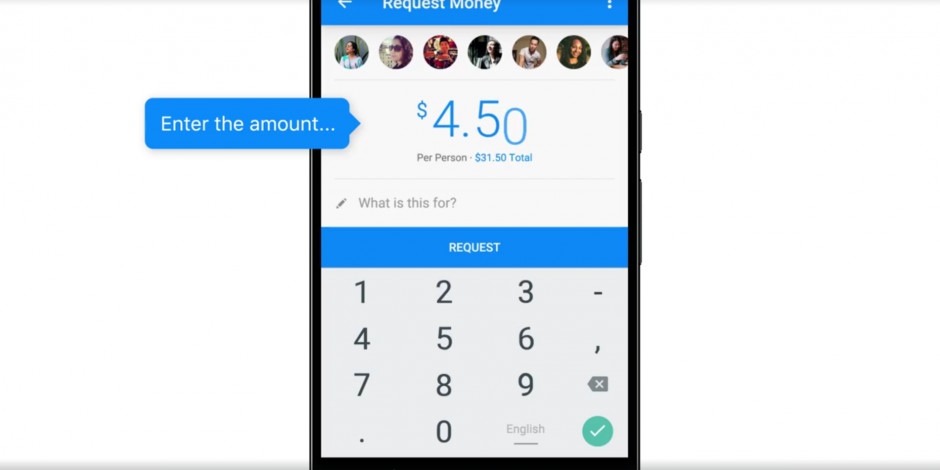 Click on settings menu, click on "Profile" (Android) or "Settings" (iOS). This should display your image, profile, and other options.
Click on "Payment Methods". It will display the options for debit cards or PayPal.
Tap Add New Debit Card or PayPal.
You need to input your debit card number, security code, billing ZIP code, and its expiration date. It is important to note that you can only use a MasterCard or Visa debit card from a bank within the supported countries and that has been linked to a checking account.
If you selected PayPal, you will need to log into your PayPal account to continue. Sign into PayPal and select your payment information. Once you log into PayPal, choose a payment method you would like to use with Facebook Messenger, then tap Continue.
Click on "Save". After this step, your debit card or PayPal will have been successfully added to your Facebook Messenger account.
Input a PIN. As a way of protecting your card, you can add a PIN that will be required every time your debit card is used to send money through Facebook Messenger. To do so, go to "Payments", "Security", then "PIN" in that order. Input a four-digit combination of your choice and re-enter it to confirm. For enhanced security, use a different PIN from the one you use as your phone's lock screen or ATM.
At the moment, Facebook Messenger is not applicable in some banks. If you experience this challenge, keep checking if your bank has been linked to the app. Additionally, this app does not accept PayPal cards, pre-paid debit cards, and credit cards.
How to Send Money with Facebook Messenger
Open a chat with the person you intend to send the money to. It does not matter if the person is in an individual or group conversation.
Click on the person's name. If the recipient is in a group conversation, you will receive a prompt to select the name of the person you wish to send the money to. Complete this step by clicking on "Send or Request Money".
An onscreen keyboard will appear to help you input the amount of money you intend to send. While there is no limit of the funds you can transfer through this platform, federal regulations set it at $10,000 in a day.
Enter the purpose of the payment by clicking on "For". This step is usually optional. You can add a short note such as "rent" to accompany the payment.
Click on "Pay". Upon doing so, the intended recipient will receive the funds and a notification of the transaction will be sent to the selected conversation. It is important to note that the selected recipient can only receive the funds if he or she has the Facebook Messenger app and has included the required details of a valid debit card.
How to Receive Money on Facebook Messenger
Send Request Money from Facebook Messenger
Open a chat with the person who you intend to receive the funds from. One has to have a valid debit card added to his or her Facebook Messenger account to request payments. It is also important to note that Facebook does not allow individuals to use this platform for business transactions. In fact, breaking this rule will result in the automatic removal of the Payments component from the app. This rule is aimed at avoiding tax fraud and security issues.
Click on the name of the person you intend to receive funds from. If the name is in a group chat, you will receive a prompt to select the name. after that, click on "Send or Request Money".
An onscreen keyboard will appear to enable you type the amount of money to wish to request.
Type in the reason for the requested funds by clicking on "For". For instance, "rent". This step is optional.
Click on "Request". The payment request will appear on the chat for the payee to approve it. Both parties must have the Facebook Messenger app and a debit card or PayPal linked to it to send or receive funds.
Once the payee sends the funds, you will receive a notification on the chat. Depending on your bank, it may take up to 5 business days for the cash to reflect in your bank account.
Using TransferWise to Make Payments Via Facebook Messenger
TransferWise, rebranded to Wise, is a digital money transfer platform that allows individuals from various parts of the world to send and receive funds. In an attempt to expand its services further, Wise has introduced a bot for Facebook Messenger. This integration allows its customers to make financial transactions via the Facebook Messenger app. Additionally, one is able to receive alerts on the current exchange rate of different currencies. Learn more about Wise money transfer from our Wise Money Transfer Review.
Who Can Use Facebook Messenger to Send and Receive Money?: Supported Countries
Currently, the service is supported in the following countries:
U.S
U.K
Australia
Europe
Canada
Conclusion
Facebook has included a fintech feature in its ecosystem. In addition to connecting with friends, family, and partners, you can now send and receive funds from different parts of the world through Facebook Messenger. To make things much easier, TransferWise has introduced its bot on Facebook Messenger. This enables its users to send money from Canada, U.K. U.S., Australia, and Europe. In the near future, individuals from other regions around the world may be able to benefit from this partnership.