If you want to transact in euro or simply want to receive euro, opening a euro account in the UK would help you save a lot on exchange fees. A euro account comes with a euro IBAN bank account number and you can get £85,000 protection guarantee of your bank deposits. Euro accounts are part of SEPA network, allowing you to enjoy fast and low-cost money transfers within the SEPA zone. So, which UK banks offer euro accounts?
Open Euro Account in the UK
You can open euro accounts in the UK with providers such as Wise, Revolut, Starling Bank and Monese.
When you open a euro account, you get a dedicated euro IBAN.
It is also possible to open euro business account in the UK. Find out more from our article on opening euro business account in UK.
Who Needs to Open a Euro Bank Account?
You can open a euro account if you:
Want to hold euros in your bank account
Get paid in euros and you are based in the UK
If you want to send or receive payments
If you are a UK resident and have a property in the UK
Live in the UK and want to send money to family and friends back at home
Best Banks Offering Euro Accounts in the UK
There are many virtual and brick-and-mortar banks that can help you open a euro account. The following are some of the best euro accounts for UK residents you can consider.
Wise Euro Account UK
Wise, formerly TransferWise, is a virtual bank account that offers personal euro accounts and business euro accounts with a debit card. When you open a euro account with Wise, you get an IBAN number and your own European bank details in the UK. You will get free banking details in the US, UK, New Zealand, Singapore, Australia, Eurozone and Canada. With Wise, you can also receive multiple currencies in your euro account without paying fees. You can send and receive euros in 56 currencies without any hidden fees.
How to Open Wise Euro Account in UK
To open a euro account, log in to your Wise account, click on 'Balances' and then 'Get Started'. Provide your personal details by filling in the form and uploading documents for account verification. Then you can fund your euro account using any of the currencies supported by Wise.
When you open a euro account with Wise, you will avoid exchange rate risk while you can hold different currencies in your Wise multicurrency account. It is free to pay with currencies in your account and you also get free ATM withdrawals of up to £200 every month.
Wise Fees
Opening account: free
Sending money: 0.35%
ATM fees for over 200 GBP: 1.75%
Wise debit card: 5 GBP
Currency conversion: 0.35% – 2%.
Go to Wise euro account website
N26 used to offer personal euro account and N26 business account in euro. However, the bank left the UK after Brexit.
Revolut Euro Account UK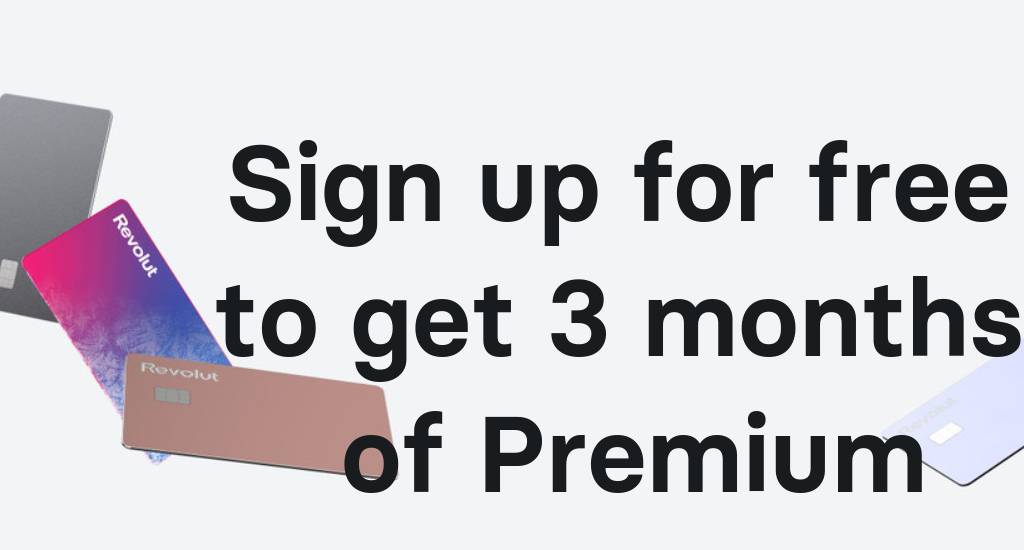 Revolut also offers euro accounts in the UK. You can get Revolut personal account or Revolut business account. Revolut allows you to hold, convert and send money at interbank exchange rates. When you open a euro account with Revolut, you get an IBAN. You can use the IBAN to get paid from anywhere and make transfers to friends, relatives, suppliers, etc. Revolut supports SEPA instant payments. When you open a Revolut account, you get a virtual card, and you can also order a physical card.
How to Open Revolut Euro Account in UK
Download the Revolut app available on Play Store and App Store and enter your phone number. Then set a password and a 6-digit password will be Sent to your phone for verification. Then provide other details like name, date of birth, and address. You will have to upload a selfie picture for verification, and add other bank account details to fund your Revolut account from a different account.
If you have a Revolut personal account, you can easily activate your euro account. To do so, tap on "Top Up" from the app and then select 'By Bank transfer' and then select Euros. Thereafter, you can tap 'Activate' to generate a personal IBAN instantly.
Revolut Plans and Revolut Fees
Standard: Free
Plus: £2.99 per month or £29.99 a year
Metal: £12.99 per month or £120 a year
Premium: £6.99 per month or £72 a year
Transfers of up to £5,000 a month: Free
Transfers above £5,000: 0.5%.
Free £200 ATM withdrawals every month
Starling Euro Bank Account
Starling Bank launched a euro account for UK residents in 2019. Starling euro account allows you to send and receive payments in euros. You can also make free transfers between sterling and euro currencies. You can easily switch between pounds and euros since it detects which currency is being used in a transaction. The bank allows you to use a single debit card to manage your euro and GBP accounts.
It is worth noting that Starling Euro Account does not support SEPA instant. As such, transfers can take some time before reflecting in the recipient's account. Starling Euro account charges a fee of 0.4% to convert between pounds and euros.
How to Open Starling Euro Account in UK
To open Starling euro account, you need to have a smartphone. Then you can use a photo ID, passport, or driving license. It will take you around 10 minutes to create an account online.
Starling Bank Fees
Monthly fees: Free
Nonrefundable: £2 per month
Sending money via Faster Payments and direct debits and standing orders: Free
Sending money outside UK: 0.4% transfer fee
Monese Euro Account
Monese is an online bank that can also help you open a euro account in the UK. You can open a Monese euro account and start spending, sending and saving money. With a Monese euro account, you can set instant top-ups and real-time spending. Apart from Monese personal account, you are also allowed to open euro business account. Monese Plus plan gives you access to two personal accounts, both a UK account and a Euro IBAN account. You can also make and receive SEPA payments fast and without any fees. Monese euro account comes with budgeting tools and spending overviews. You can easily manage your money online with a prepaid contactless debit card.
How to Open Monese Euro Account in UK
You just need to download the Monese app available on Play Store and App Store. Fill in your personal details, like email address, phone number and ID. With that, you can create and verify a Monese account.
Monese Fees
Monthly fees: £1.95 / €1.95 (Essential account)
Physical card: Free
Card replacement: £4.95 / €4.95
Free £200 / €200 ATM withdrawal every month
ATM withdrawals above £200 / €200: 2%
Santander Euro Account UK
Santander UK is a British bank that offers personal and business euro accounts in the UK online and offline. The euro account can be a euro savings account in UK, which is basically a euro account with interest. The bank offers a number of other services and products including current account, online corporate banking, debit cards, UK personal loans, business loans in the UK for SMEs, etc.
How to Open Santander Euro Account UK
To open a Santander euro account in the UK, you need to apply by phone, mail or online. Santander Bank UK has both a domestic and international phone number. When you call a Santander representative would then walk you through what's needed to start your application. You can also download an application form to send in via mail or fax, or you can fill out the form online. You must be over 18 and live in the UK permanently to open Santander UK account.
Santander UK Fees
Monthly fees: £4
SEPA transfers: Free
International payments: £25
Direct debit/standing order: free
CHAPS (same day payments): £25
Barclays Euro Account
Barclays is a brick-and-mortar bank that offers euro bank accounts for UK residents. It is one of the cheapest traditional banks you can open use to open a euro account. In addition, you can open euro savings account in UK with Barclays Bank.
International payments and ATM withdrawals are free. You will be charged a £6 fee if you receive payments into your euro account from outside Europe. The downside of this bank is that it does not offer ATM cards, hence it may not be a good option for frequent travelers. However, if you want an account for receiving and spending money, it can be a great choice.
How to Open Barclays Euro Account
You'll need a Barclays sterling current account to open this account. You can open a Barclays bank account right from your phone using a mobile app available on Play Store and App Store. Fill in your personal details like name and email address. You will also need to upload your ID to prove your identity.
Barclays Current Account Fees
Transferring funds between your euro and sterling current accounts: Free
Same-day transfer of money to another bank in the UK: £25
Banker's draft: £15
Replacement or additional PIN card reader: £6
Summary of How to Open Euro Account in the UK
A euro account is a great account for people who normally transact in euros. With a euro account, you can avoid high exchange rates. Therefore, if you are planning to move to the UK, a UK resident or you have frequent transactions in the Eurozone, consider opening a euro account. You can easily open a UK euro account online with the best euro account in the UK listed above.