If you have a bank account in a SEPA country, you can freely and easily transfer money to other SEPA bankaccounts. SEPA stands for the Single Euro Payments Area and there are 36 SEPA countries. As of 2020 the banks are implementing instant bank-transfers ("Instant SEPA"), which enables money transfers within 10 seconds.
Sepa bank transfer for non-SEPA countries

You don't have a bank account in a SEPA country? You can get a SEPA bank account for free online. This is also called a virtual bank account which are freely available from anywhere in the world.
In addition, there are easy solutions such as cheap and free sepa transfers to a bank account in a SEPA country from anywhere in the world.
As of 2020 sepa country list 2020 countries include all 28 member states of the European Union, plus Switzerland, Iceland, Norway, Liechtenstein, Andorra, Monaco, San Marino and Vatican City. Over 500 million people can send and receive payments under the same rights and conditions irrespective of their location. To transfer funds to or from a SEPA country, all you need is an IBAN (International Bank Account Number) and the amount that you want to transfer.
What are SEPA payments?
SEPA is a payment system that makes it easy for banks to transfer money in EUR denomination. The payment system is free and has boosted business within Europe. If you or your business are not inside the SEPA zone you can still benefit from the possibilities of SEPA by opening a virtual bank account with for example Transferwise, Payoneer or other providers. With such an account, it is possible for a person in Europe to receive and send money in Euros with very low fees.

When did SEPA start?
Credit transfers in Europe were introduced in January 2008 while direct debits were introduced in 2010. This made inter-border transfers easy and efficient thus making it a competition. In 2014 SEPA handled 99.9 percent direct debits, 99.4 percent credit transfers and 79.2 percent card payments within Europe.
SEPA countries list 2020
What countries are in the sepa zone? Here's a list of SEPA zone countries, including codes used for BIC, IBAN and the country's currency.
| Country/territory | BIC | IBAN | Currency code |
| --- | --- | --- | --- |
| Åland Islands | FI | FI | EUR |
| Austria | AT | AT | EUR |
| Azores | PT | PT | EUR |
| Belgium | BE | BE | EUR |
| Bulgaria | BG | BG | BGN |
| Canary Islands | ES | ES | EUR |
| Croatia | HR | HR | HRK |
| Cyprus | CY | CY | EUR |
| Czech Republic | CZ | CZ | CZK |
| Denmark | DK | DK | DKK |
| Estonia | EE | EE | EUR |
| Finland | FI | FI | EUR |
| France | FR | FR | EUR |
| French Guiana | GF | FR | EUR |
| Germany | DE | DE | EUR |
| Gibraltar | GI | GI | GIP |
| Greece | GR | GR | EUR |
| Guadeloupe | GP | FR | EUR |
| Guernsey | GG | GB | GBP |
| Hungary | HU | HU | HUF |
| Iceland | IS | IS | ISK |
| Ireland | IE | IE | EUR |
| Isle of Man | IM | GB | GBP |
| Italy | IT | IT | EUR |
| Jersey | JE | GB | GBP |
| Latvia | LV | LV | EUR |
| Liechtenstein | LI | LI | CHF |
| Lithuania | LT | LT | EUR |
| Luxembourg | LU | LU | EUR |
| Madeira | PT | PT | EUR |
| Malta | MT | MT | EUR |
| Martinique | MQ | FR | EUR |
| Mayotte | YT | FR | EUR |
| Monaco | MC | MC | EUR |
| Netherlands | NL | NL | EUR |
| Norway | NO | NO | NOK |
| Poland | PL | PL | PLN |
| Portugal | PT | PT | EUR |
| Réunion | RE | FR | EUR |
| Romania | RO | RO | RON |
| Saint Barthélemy | BL | FR | EUR |
| Saint Martin (French part) | MF | FR | EUR |
| Saint Pierre and Miquelon | PM | FR | EUR |
| San Marino | SM | SM | EUR |
| Slovakia | SK | SK | EUR |
| Slovenia | SI | SI | EUR |
| Spain | ES | ES | EUR |
| Sweden | SE | SE | SEK |
| Switzerland | CH | CH | CHF |
| United Kingdom | GB | GB | GBP |
SEPA credit transfer versus SEPA debit transfer
Despite having the same name, direct debit and SEPA credit transfer are very different. SEPA is a European scheme that aims to standardize payments in the markets of the European Union.
SEPA credit transfer
In SEPA credit transfer, money is transferred in the form of Euros. It transfers cash from one bank to another by the use of IBAN codes. It is used as a onetime payment method by customers for payment of goods and services.
SEPA debit transfer
SEPA debit also uses Euros but it is not a onetime payment method. It is a recurring payment method. The one paying has to authorize payment by providing information about the bank account name and number, IBAN and BIC. The payee has to retain the authorization of the recurring payment. The authorization can either be in electronic or in paper.
The debit transfer can be set to make recurring payment for a specific number of times or indefinite payment until the authorization is canceled. The set up is done between the customer and the business or between two businesses. For instance, it can be set to pay monthly rent, electricity bill or other recurring payments.
European Payment Council
SEPA credit and debit transfers are controlled by the European Payment Council. It is a way of improving international payment processing within SEPA countries. To be authorized to use SEPA debit and credit, participants for the SEPA scheme are required to present themselves.
Opening a non-resident bank account in Europe
Even without a registered business in Europe, you can still create a non-resident bank account. Non-resident bank accounts are better than normal accounts. One gets a free IBAN which makes it easy for one to receive payment from SEPA countries.
With a non-resident bank account, you can get the services you need without any hassles of dealing with a normal bank account. If you want a bank account in Europe as a non-resident, you will need to use internet banking.
Opening a non-resident bank account in Europe for non-Europeans
If you are not a resident in Europe and you want to open a bank account, you can open one remotely without being physically there. The process requires a lot of documentation. However, not all member states allow for remote bank account opening.
Among the countries that allow for remote bank opening are Latvia, Cyprus, Bulgaria, Luxemburg and Malta. The process might force you to be there physically to make the process easier.

What is a virtual bank account?
A virtual bank is a bank account that one gets without physically visiting the bank premises. You do not need a lot of paperwork. However, the virtual bank account is regulated by the European Union and the national authorities making your funds secure. A virtual account is networked with many banks making it seem like having many banks in one.
Payoneer, Transferwise Borderless and other options
Other good options are Payoneer and Transferwise Borderless.
Non SEPA countries 2020
Not all European countries are part of the SEPA zone. Here's an extended list of the European countries that are not in SEPA:
Albania
Armenia
Azerbaijan
Belarus
Bosnia and Herzegovina
Georgia
Kazakhstan
Kosovo
Moldova
Montenegro
North Macedonia
Serbia
Turkey
Ukraine
Over the next decade only the countries in the Balkan area, such as Serbia, Croatia, North Macedonia and Albania are expected to join SEPA.
Brexit and SEPA
There are three possible scenarios with SEPA and Brexit:
The UK remains in the EEA. Nothing would change.
Leave EEA but free trade agreement with 'functional equivalence'.
No legal alignment. It's still possible for the UK to become a third country in the scope of SEPA, if it fulfils the required criteria, but you can't count on this.
If you run a business in the UK it can be smart to start looking for alternatives, such as setting up a business in Estonia regardless of whether the UK remains in SEPA. With Johnson in charge the UK is likely to leave the EU – although current agreements are likely to remain in place for at least another year.
If you're not in the UK but you do business with the UK it can be smart to open an account with more flexible banks, such as Revolut. Revolut is free for individuals and already offers multi-currency accounts. They already have or will be able to acquire a banking license in Lithuania or Luxembourg – allowing them to continue offering euro accounts inside the EU.
In case you are worrying about the risk of the British pound dropping massively it can be an interesting option to hedge the risk with Bitcoin, which is likely to go up in price in case of tensions related to international trade.
References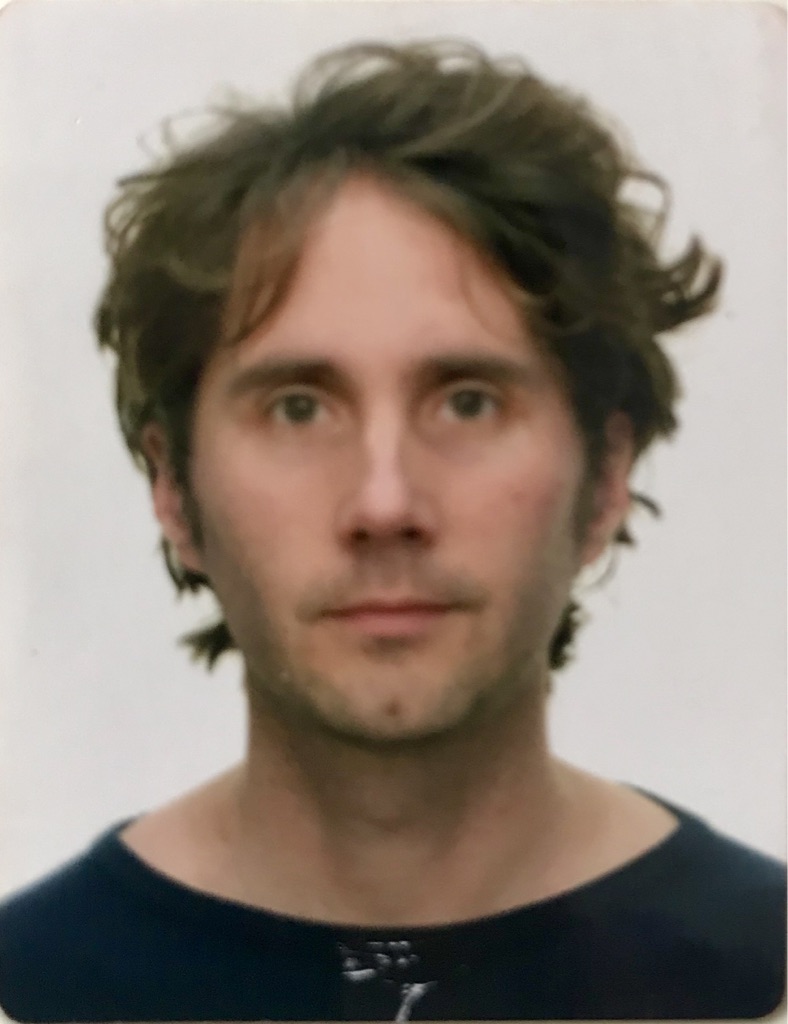 Kasper is our expert for saving, investing and bank accounts. Kasper holds an MSc in Mathematics and worked with Mercedes-Benz and the Dutch tax authorities. Read more about Kasper and the whole editorial team at FiFi and our editorial guidelines.