Portugal is well known for its natural wonders, island paradises and cosmopolitan cities which attract many people. It is one of the best and affordable countries to live in Europe. It attracts people of many walks of lives from students, investors and tourists. In case you are planning to migrate to the country, opening a bank account would be the first step. This article will guide on the simple steps to take when opening a bank account.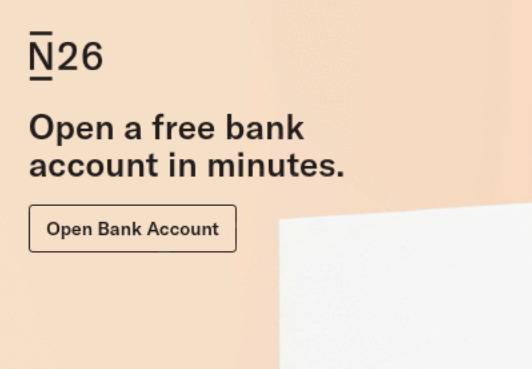 Necessary documents when opening a bank account
The following are some of the documents you need to open a bank account. However, various banks have different requirements for non-residents to open bank accounts. You will need to have a national identity card or a valid passport, tax number commonly known as NIF, residency card, proof of address such as a utility bill or rental contract and application forms that are complete.
Is it possible to open a bank account when I am abroad?
Banks in Portugal accept online applications where one should complete the application by sending the application form either online or by mail.
Is it possible to open a bank account in Portugal as a non-resident?
Yes. Majority of the Portuguese banks provide international accounts for non-residents. However, the accounts have some limitations. Therefore, before opening a bank account, first, get background information so that you can select one with the products you need.
Best banks in Portugal
Most of the banks in Portugal are either international or national. They offer a wide range of products. The following are some of the banks that you might consider opening an account in.
1. Novo Banco
Novo Banco is a retail bank for both residents and non-residents. They charge normal fees and they are experienced working with foreigners. Information on their website is in the Portuguese language. If you have a friend, request him to assist you.
2. BBVA
BBVA has an online application process and they have products similar to those of other banks.
3. Bankinter
Bankinter is a big bank from the time it got Barclay's Portuguese operations.
4. CGD
Caixa Geral de Depositos (CGD) is the second largest bank in Portugal. Some of the products it offers to its customer include commercial and investment banking and specialized credit.
5. Millennium BCP
Millennium BCP is one of the largest private banks in Portugal. It has a wide range of products that are available in English and Portuguese languages.
Online banking is available in most of the banks. However, some banks have information on their websites, either in English or Portuguese. If you don't speak Portuguese, check whether online services are offered in English.
Note that most of the banks close at 3:30 pm during weekdays while some of them remain closed throughout the weekend.
Virtual bank account as an alternative
Sending money internationally by the use of the bank can be very expensive. It becomes costly since banks will need to convert the funds into the currency that is in use in that particular country. Banks charge higher charges above the id market rates so that they can meet all their expenses and retain a profit. They charge extra fee making the process expensive. To make the process smooth, there is a cheaper alternative by sending money using a virtual bank account. Virtual bank account charge a flat fee of 1 percent of the amount being sent
Banking fees
Before you can open a bank account, make sure you have read their terms and conditions. This is important especially when you are opening a bank account in a new country. Some of the bank charges that exist include ATM cash withdrawals, bank maintenance fees, debit and credit fees and cash transfer fees. Make sure to open a bank account with the bank that has the best products and one that has the most affordable charges.