Revolut business account is a virtual business account that allows you to hold, receive, and exchange 28 currencies, and spend in over 150 currencies. Revolut business offers Corporate and Freelancer business accounts. The business account transactions can be incoming or outcoming transfers, direct debits, or payments. The supported payment types are bank transfers (SEPA, SWIFT, and Faster Payments), credit cards, and PayPal.
What's Special About Revolut Business Bank Account
Revolut is a virtual bank, therefore your business account can be set up online without having to visit a branch office.
It's a multicurrency account that gives your business local bank details in US, EUR and GBP as well as access to over 150 currencies.
Revolut Payment Gateway allows your business to accept payments directly from your website.
Your business can integrate accounting software like Xero, QuickBooks and Sage and productivity tools such as Zapier and Slack into your business account.
Bulk payment feature allows your business to make efficient and convenient multiple payments to suppliers, vendors, employees, etc.
How to Create a Revolut Business Account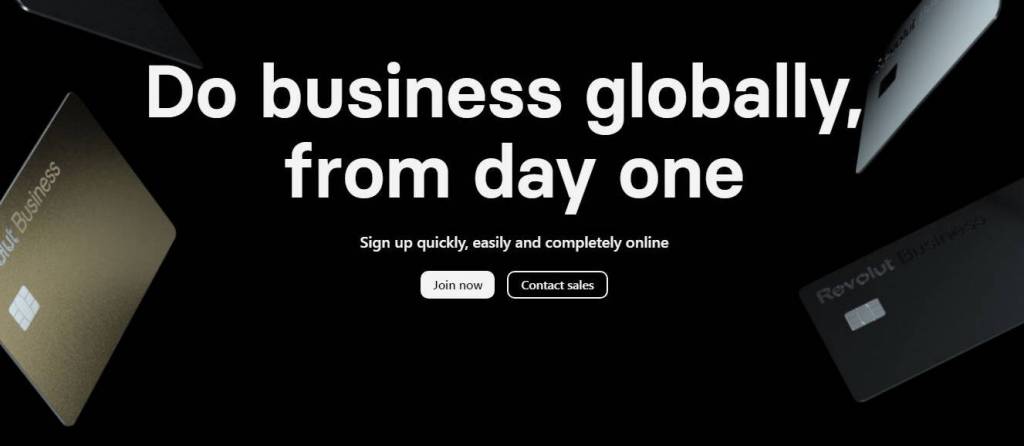 This is how you can open Revolut business account. You need to fill in an online application form and complete the verification steps. First, you will need to provide an email address to receive a confirmation code for signing up to Revolut. For verification, provide identity documents such as a passport, driver's license, or other photo ID and complete your application. Revolut will then review your application. The application process normally takes around 1–7 days, or longer at times. Following successful account opening, you will receive an account in GBP with an account number and sort code and a EUR account with IBAN and BIC details. You can open two types of accounts; a Revolut business corporate account or a Revolut business freelancer account.
Revolut Business Corporate/Company Account
Corporate accounts are ideal for companies with more than one employee. Companies eligible for a Revolut Corporate account are Private Limited Companies (LTD), Partnerships, Public Limited Partnerships (PLC), Unlimited Companies, and Limited Liability Companies (LLC). On the other hand, Revolut does not support Cooperatives, Venture capital funds, Charities, Public Sector Organizations, or Foundations. Revolut does not also support high-risk business like adult entertainment, gambling, video game arcades, cryptocurrencies, promotion of illegal content, armament, art dealers, auctions, precious metals and stone dealers, used car dealerships, and political parties.
The corporate account has four plans including the Revolut Business, Revolut Business Grow, Revolut Business Scale, and Revolut Business Enterprise accounts. To open a Revolut business corporate account, you will need to provide the following:
Name, address, ID photo, and a selfie for identity check.
Business name, address, and business incorporation details.
A summary of the company's location and details of what the company does.
Basic information regarding company directors and shareholders.
Revolut Business Freelancer Account
The Revolut Business freelancer account is designed for people who work under their own name, such as sole traders, freelancers, and self-employed professionals. Revolut freelancer account has three account options including no fee Revolut Freelancer, Revolut Freelancer Professional, and Revolut Freelancer Ultimate. To open a Revolut business freelancer account, you will be required to provide your name, address, ID photo and a selfie for identity check. You will also need to provide a summary of the location and what the business does.
Revolut Business Features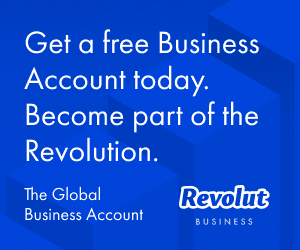 The Revolut business account has a wide range of features, including the following;
Multiple currencies. You can hold and exchange 28 currencies with the Revolut business account.
Local accounts. Revolut business offers 2 local accounts in EUR, US or GBP.
Prepaid debit cards. The Revolut business prepaid debit cards are expense cards for your team members, and they can be used to make card payments and withdraw cash for a 2% fee.
Mobile App. Revolut business card owners have a Business app that they use to track their business spending. If you do not have your own website, you can use the Revolut app to create a payment link QR code to request for payments from customers.
Payment approval (not available with no fee plan). The payment approval feature brings you notifications to approve payments.
Bulk payments (not available with no fee plan). With a Revolut business account, you can create a bulk file to allow multiple payments at the same time. However, this feature is available for paid business plans).
Revolut Connect. You can link your Revolut business account with other business processes and applications such as FreeAgent, Quickbooks, or Xero for accounting, Slack for communication, and Zapier for task automation.
User permissions (not available with no fee plan). The Revolut business account offers the ability to set user permissions to control who can see what
Virtual cards. They are used for secure online transactions.
Direct debits. Revolut business accounts in the UK can set up direct debits under Payments
Revolut API. Its business API connect your company's own applications to your Revolut Business account.
PayDay. For a fixed fee, your employees can withdraw a portion of their earnings whenever they need.
Although Revolut supports limited crypto banking services such as Bitcoin trading, cryptocurrencies are not available at this moment for Revolut Business accounts and businesses are not allowed to transfer funds into your account that originated by dealing or trading in cryptocurrency.
Revolut Business Supported Countries
Revolut business accounts are available to businesses with a physical location in the following countries: Aland Islands, Greece, Italy, Belgium, Austria, Iceland, Guadeloupe, Gibraltar, Latvia, Denmark, Malta, Lithuania, Luxembourg, Guernsey, Croatia, Isle of Man, Norway, Mayotte, Ireland, United Kingdom, and French Guiana. Other countries are Portugal, Slovenia, Poland, Switzerland, Reunion, Spain, Sweden, the United States, Liechtenstein, Romania, the United States of America, Mayen Islands, Czech Republic, Estonia, Martinique, Germany, Hungary, Jersey, Republic of Cyprus, Finland, France, Saint Martin, Svalbard and Jan, and Bulgaria.
Revolut Business Account Fees
Each Revolut Business account comes with different costs. These fees are billed monthly and are usually deducted from your business account balance. In the case of insufficient funds, the amount is deducted from one of your other linked accounts.
| Plan | Fees (UK) | Fees (US) |
| --- | --- | --- |
| Business Account Fees: | | |
| Basic plan | £0.00/month | $0.00/month |
| Grow plan | £25/month | $39.99/month |
| Scale plan | £100/month | $149.99/month |
| Enterprise plan | Custom pricing | |
| Freelance Accounts: | | |
| Basic plan | £0.00/month | $0.00/month |
| Professional plan | £7/month | $9.99/month |
| Ultimate plan | £25/month | $39.99/month |
Revolut Business Limits
Revolut business accounts limits apply to both Revolut Business Company and Freelance accounts. Each ATM withdrawal is subject to a 2% fee and any transfer above the no fee limit will be charged a £3 international fee (treated as a SWIFT payment).
| Limit | Corporate Account | Freelance Account |
| --- | --- | --- |
| ATM withdrawal limit | £3,000 per day and £100, 000 per month | £3, 000 per day and £100, 000 per month |
| Transfer in limit | No limit. However, you may need extra information on transfers in over £250, 000 per day | No limit. Transfers in over £250, 000 per day may need extra information |
| Individual transfer limit | £250, 000 | £250, 000 |
| Single payment limit | £250, 000 | £250, 000 |
| Daily payment limit | 2, 000 | 50 |
| Weekly payment limit | 5,000 | 200 |
| Total daily transfer out limit | £2.5million | £2.5million |
| Total weekly transfer out limit | £10 million | £10 million |
Revolut Business Customer Reviews
With its wide range of innovative features, the Revolut Business account has received many positive reviews from its customers. Most customers are happy with Revolut international money transfers with no hidden fees and the useful tools available in the app. Negative reviews are about customers only being able to bank via the app and poor customer service. At the time of writing, Revolut business is rated 4.4 out of 5 stars on Trustpilot with 76% of these reviews being excellent.
Revolut Business Account Alternatives
When choosing a business account type for your business, your choice should meet your business needs. Revolut business is an ideal choice if your business deals in a range of currencies, since it allows you to hold money in up to 28 currencies. However, if you need to make regular cash or cheque deposits, then Revolut business account is not the account for you. The best alternatives can be the following:
Final Thoughts on Revolut Business Account Review
The Revolut Business account offers a wide range of features for businesses. Its different account levels give customers room to choose the account that best suits their business needs. Revolut business is particularly ideal for small businesses with employees abroad or that regularly carry out transactions within SEPA.
Revolut Business FAQs
Revolut freelancer vs corporate account
Revolut offers two types of business accounts: the Revolut Freelancer Account and the Revolut Corporate Account. The Revolut Freelancer Account is designed for freelancers and sole traders. The Revolut Corporate Account is designed for businesses of all sizes.
Is Revolut for business available in Canada?
No, Revolut Business is currently not available in Canada.
What are Revolut business account requirements?
Here are the requirements to open Revolut business account:
You must be a legal entity, such as a company or a sole proprietorship.
You must have a valid business registration number.
You must have a physical address in the country where you want to open the account.
You must have a valid email address and phone number.
You must provide a copy of your business registration certificate.
You must provide a copy of your ID document.
You must provide a proof of address.