Kontist is Germany's online bank providing banking services to freelancers and the self-employed. Kontist bank offers its customers a free business account with automatic reserves for sales and income tax, easy registration, and smart categorization of transactions. Kontist launched its business account on February 2017.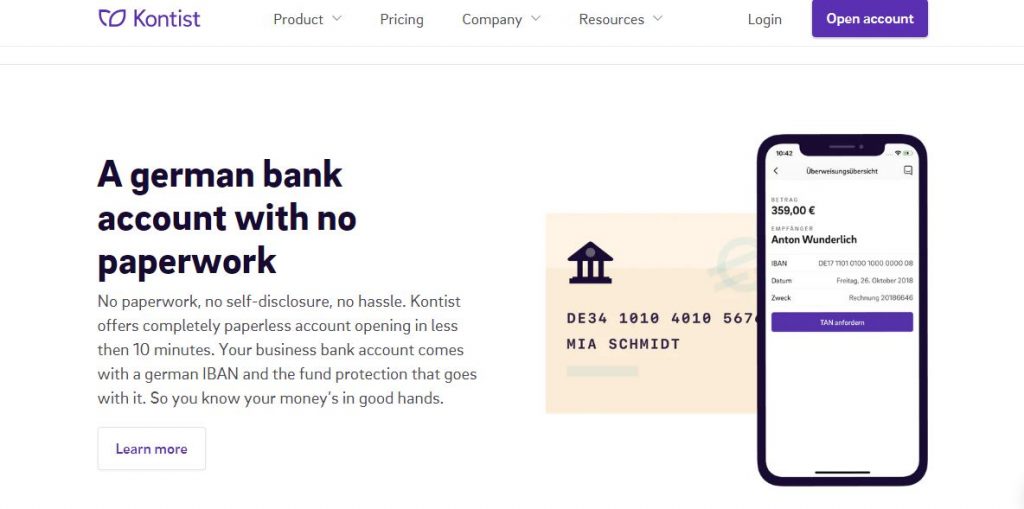 Does Kontist Have Its Own Banking License?
This financial company does not have its own banking license. It operates through Kontist solarisBank partnership, where all Kontist's customer accounts are managed. solarisBank is a German bank fully licensed by the German Federal Financial Supervisory Authority (BaFin) and the European Central Bank. Kontist recently teamed up with Debitoor which enables Kontist to offer simple, automated bookkeeping of receipts, tax contributions and invoices.
Does Kontist Serve Specific Customers?
It aims to provide financial services to small business owners, the self-employed and freelancers. Kontist serves customers in Germany; you need to have a German address to receive services. However, it is planning to expand into more EU countries.
You don't need to have German citizenship to open a Kontist account, but you do need to have a German address. For verification via video, you need a valid ID or passport of your home country. Kontis bank does not accept a driver's licence or residence permit.
How Kontist Customer Support Works
If you have any queries concerning Kontist services, you can reach the customer support team via Kontist email: support@kontist.com or through Kontist telephone number: 030 220662760 or +49 30 311 986 00 (Monday-Friday 9:00 AM-5:00 PM). For video verification, the support team is available from Monday-Sunday, 8:00 AM-Midnight.
What Languages Does Kontist Support?
Currently, the Kontist app is available in both English and German, so you don't have to worry if you are a foreigner, and you do not understand German.
How Kontist Works
It is easy to open an account with Kontist. Register your account using the downloaded Kontist app from the Google Play Store or the Apple Store. Use a video chat with a Kontist employee to verify your details. Your account will be activated after a few hours, and it's ready to use. Kontist works in partnership with solarisBank to offer its financial services. The Kontist service enables business customers to access, manage and carry out transactions. Here are the many services provided by Kontist.
It offers account management and preparation of financial information
The creation of tax reserves
Kontist offers liquidity management by categorizing income and expenses
It provides the use of a virtual and physical MasterCard
Direct debits (incoming or outgoing)
Kontist Fees
The Kontist basic account is free of charge. Kontis Duo account is 12€ per month plus VAT while Kontis Premium account is 9€ per month plus VAT.
Does Kontist Have App Only Or Both App and Website?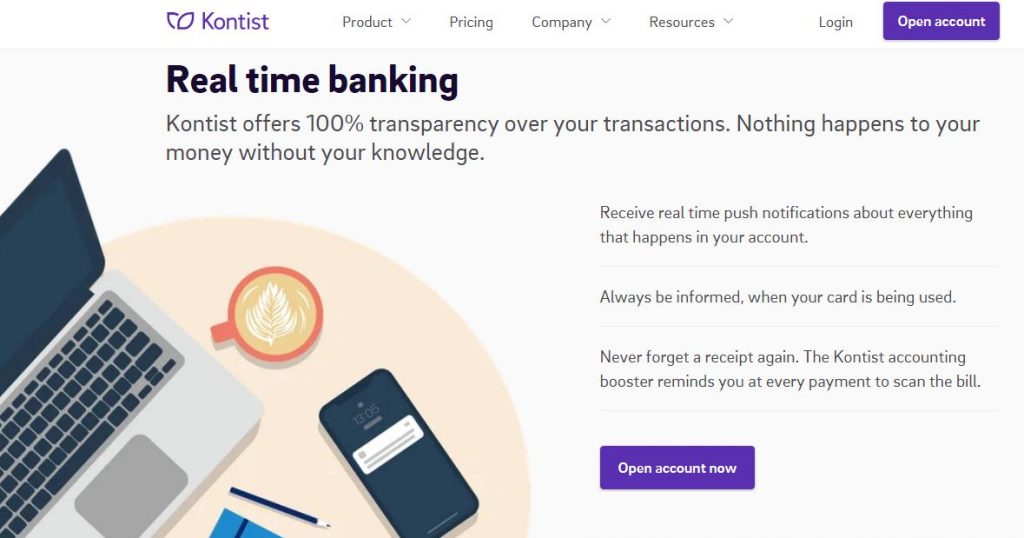 You can access Kontist financial services through both the app and website. The Kontist app is available for smartphones with Android and iOS operating systems. You can download the app from the Google Play Store or the Apple App Store. For iOS, the minimum requirements for the latest version of the app are iPhone 5+ or newer and iOS 11 or higher. The iOS version can be found in your phone's settings. The Kontist app is not optimized for use on the iPad.
On the other hand, the minimum requirements for Android are; Android 6.0 or higher. The Android version can be found in the settings of your smartphone. The Kontist website is referred to as "Kontist Platform".
Does Kontist Offer Business Bank Accounts?
Yes. Kontist provides business bank accounts for small business owners and sole traders. However, if your business is a legal entity (GmbH, UG, and GbR, etc.), you cannot open an account. The mobile business bank account is free.
Kontist helps you stay on top of your finances. It makes it easier to run your business by helping you know where you stand financially, helping you save for your pension or automating owed tax and VAT. Kontist supports your business by providing easily understandable and flexible offers that will address the specific needs of the self-employed. This financial company has been working with Wirecard on a MasterCard Debit Business since September 2017, which customers can request for their business account. This way, Kontist's business account offers freelancers more financial freedom.
Kontist's Online Customer Reviews
Every Kontist customer has a story to tell, depending on their experiences with the services offered. Kontist has solved problems faced by many SMEs and freelancers and has provided financial transparency of their businesses and the automation of back-office tasks. It is not easy to get these services from traditional banks.
Kontist customers are happy with their services, and many have given positive feedback. The company won the jury award "FinTech of the Year 2016" in the category Early Stage at the EXEC conference in Berlin. On Trustpilot, Kontist has received a rating of 3.7 out of 5. The positive reviews are from 65% of users.
Kontis Alternative
If you are not satisfied with Kontis offerings, there are other virtual banks in Germany that are good Kontist alternatives. They include:
bunq Germany
On April 22, 2021, bunq started to offer German IBANs. At the moment, bunq IBAN for German account holders is available for new account holders with Personal accounts.
Revolut Germany: Revolut introduced Open Banking for German users in November 2020 to allow them to connect their accounts held at other banks such as Deutsche Bank, ING-DiBa, Comdirect, Commerzbank, and Sparkasse with the Revolut App and view all their transactions.