Anyone can open EU business bank account. Especially now, there are new ways to easily open an online business bank account in Europe. Since all European bank accounts are connected through SEPA, it doesn't matter in which country you open your account. Moreover, the online business bank accounts in Europe function like a virtual bank account offering you all the options you need to do business in Europe.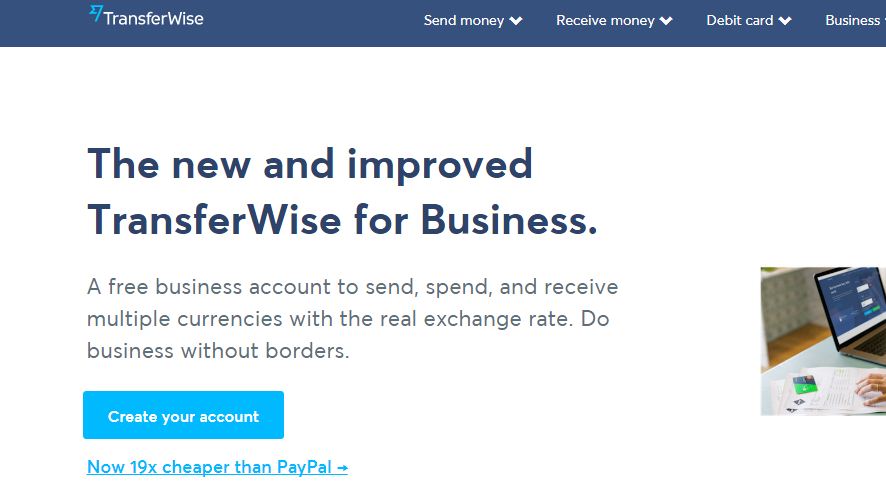 Opening a euro business account in Europe the old way may be challenging, considering that there are 28 different countries within the EU. Moreover, each country has its own banking regulations and its language. In this article we will provide different and new online approaches that instead will work in order to open EU business account.
Open EU business bank account: The easy way
Opening a Euro Business Bank Account in Europe the easy way, forget all the hassle and check out TransferWise Business Account, rebranded as Wise Business Account. Setting up an European bank account can be done from many countries in the world with Transerwise. There are very few limits, like you don't need a physical EU business address. Therefore this should be your first choice if you want your European business bank account fast and easy.
N26 is really easy to set up a business account for freelancers and self-employed. If all done right, you have your free EU business account within ten minutes, without credit checks and use of free credit card. The only downside is that you need to be a resident of one of these countries.
Revolut is an alternative to traditional bank accounts. You can access Revolut services either through an app or with a payment card. It is essential, especially to people who want to have a global lifestyle since it is flexible compared to banks. Among the financial services available for Revolut include prepaid debit cards such as MasterCard and Visa, currency exchange, peer to peer payments, and cryptocurrency.
What you need to set up a business bank account online in Europe
Apart from the easy and online method of opening a business bank account, there are many other ways of accomplishing this, which varies a lot according to which country you'd like to open your business account. Regulations are present everywhere to prevent any form of criminal activity especially money laundering. These regulations vary from state to country and even by regions within each country. These rules can be dynamic: they change at any time depending on the economic and terrorist activity. Contact the bank directly in the country you want to open your bank account, and they will tell you about their current policies and procedures.
General requirements for opening EU bank account
A physical EU business address
Registration of your business within an EU country
Tax identification number within an EU country
Some banks may require credit checks and references. When opening EU business bank account, it is essential to know the requirements of a specific bank. You will need a representative who will provide your credentials to the bank. These credentials vary by bank, and they include:
Photo ID
Phscial address
A letter of introduction by another bank and/or authorized agent
Company registration information

Tax identification number
Company registration information
You need to provide the following details:
A letter of introduction by an authorized agent
Personal identification documents (passports)
Physical address
You don't need to register for an EU bank account in order to run a business in Europe. There are other traditional approaches to setting up an account. Having an account with a large international bank with banking operations within the EU may help you set up an account.
Some countries may require a similar location of both the head office and the registered office, and some may have a higher capital requirement. An official identification number obtained from a relevant authority is required to register your company formally. The company registration number is important in that; it is useful in most of the company's activities such as employment authorities, taxation services, and enterprise agencies.
One of the easiest ways to establish your business in Europe is via the Estonian E-residency program. Anyone in the world can apply for this and set up a new business in Europe.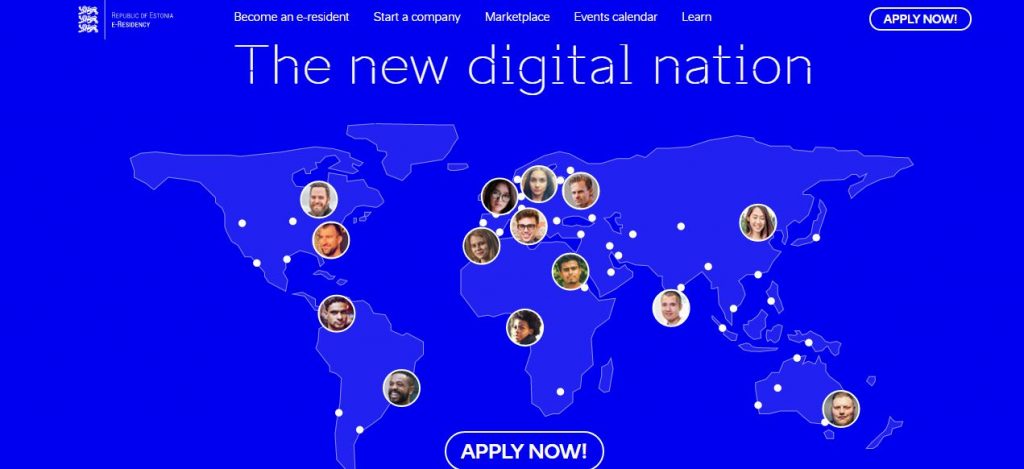 Accessibility of EU banks
Many banks offer services that include: ATM cash withdrawal, online banking services, electronic transfers, direct debits, and telephone services. Maintaining good relationship with your customer manager by updating them with your daily activities is crucial since they will help you whenever you need assistance.
Use of credit and debit cards
Many countries use debit and credit cards with debit cards being offered by most national banks. Maestro and Cirrus are facilities that are widely available in Europe.
Bank opening hours
The size of a town determines the time at which a bank branch will open and close. However, opening hours vary from country to country. Most banks open from Monday to Friday between 09:00 and 17:00 but some open as early as 08:00 and close at 15:00. Banks in other countries close over lunchtime, some do not open during weekends, and elsewhere they open on Saturdays.
United Kingdom bank accounts for Europe
Having euro or any other foreign currency business account with a UK bank simplifies doing business in Europe. Major banks have a network of partners who offer legal expertise and tax knowledge.
EU business bank accounts
The importance of Euro business accounts:
1. They make collection and payment easier
2. Fluctuations of exchange rates are reduced
3. They reduce administration and cost
4. They enable easy access to funds.
Essential details such as Bank Identifier Code and International Bank Account Number are confidential and mandatory for making and receiving payments and are set up by your UK bank. Business bank accounts can be in both foreign currencies and the euro making it possible for businesses to work across all European countries.
EU business bank account services and charges
Fees are charged for services offered by these accounts, and they vary. However, a quarterly fee is standard for services such as status inquiries, bills, letters of credit, and sending and receiving money.
Drafting a business plan for a European bank
Whenever you are writing a business plan to apply for financing, the plan should be written in the language of the country where you are applying. It's easier to write it in English first, and then it can be translated. Professional advice will come in handy as it will ensure that you come up with a comprehensive document and a perfect translation that suits the needs of the bank.
For a successful business plan, there are principle components that have to be included: a detailed breakdown of start-up costs, financial plan, marketing and sales strategy, executive, and company summary.
To improve the economic environment throughout European countries, The European Investment Fund (EIF) has been set up. The EIF works with different bodies that fund businesses directly. Main activities of EIF are:
Provide guarantees to banks and other financial institutions which invest in Small to medium enterprises (SMEs)
Venture capital-equity investments supporting SMEs.
Credit checks in Europe
The credit checking system in Europe is not as extensive as that of the UK. Decisions are commonly based on the following; the family situation, salary, and the current debts. Running lousy credit may make a bank put you in a file that will be shared by lending bodies.
New developments
Recent developments have been set up to ensure consumer protection and to develop a common credit market.
The Single European Payment Area (SEPA)
SEPA ensures that cashless payments are made uniformly throughout European countries. It allows business customers to make non-cash payments using either debit or credit cards. SEPA Credit Transfers (SCT) ensures that banks do not charge a commission for payments within the EU.
What does SEPA offer businesses?
Offers reduced cost
SEPA provides a single bank account to cover all Europe
A simplified financial processing
Advantages of SEPA
Promotes open market competition
SEPA maintains a lower operational cost
Ensures increased efficiency