Latvia has its capital at Riga which attracts many expats the expats' community to grow bigger every day. People are looking for quality in life, European culture, warm people and beautiful architecture. In case you are a student, worker or investor in Latvia, it is important for you to open a bank account. This article will guide on how to open a bank account in Latvia.
Latvia is a member of the European Union since 2004. Therefore, it is in the SEPA zone, every bank account has an IBAN number and the currency of the country is the Euro.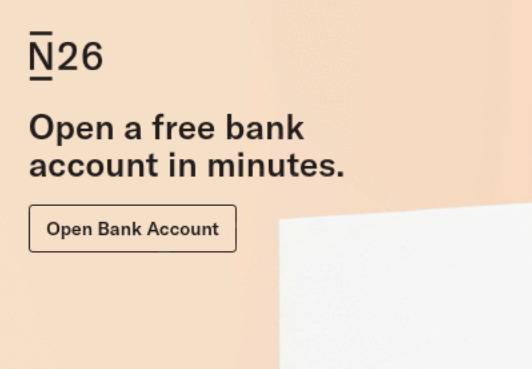 Necessary documents in opening a bank account in Latvia
Various Latvian banks have different requirements for opening a bank account. To open a bank account, some of the banks will request you to bring a passport or resident Identity card or a work contract. You will also need to present a resident permit. Some banks have an online application. However, you will need to have your documents scanned and also you will need to visit a branch.
Bank accounts for Ukrainian refugees. Following the invasion of Ukraine by Russia, a number of banks have simplified the process of opening a free bank account for Ukrainian refugees. These banks include Wise, Revolut, bunq and several banks in Latvia have also introduced a simplified the setting up of bank accounts for Ukrainians in Latvia.
Is it possible to open a bank account in Latvia as a non-resident?
Generally, you can open Latvian bank account for non resident if you have a valid passport or National Identity card. However, the full list of documents needed differ from bank to bank. Some of the banks that you can open a Latvian bank account for non resident include BlueOrange, rebranded to BluOr Bank, LPB Bank, PNB Bank, and Rietumu Bank. Majority of banks in Latvia will require you to present a travel document that has an entry stamp in order to open bank account in Latvia for foreigners. These banks have information available in English and also they have staffs who speak in English. Other languages are Russian, French and Chinese.
Offshore bank account in Latvia: Is it possible to open offshore account in Latvia? Yes, individuals and companies are eligible to open Latvia offshore bank account. Some of the banks you can use to open offshore accounts in Latvia include Rietumu Bank, LPB Bank, BluOr Bank, formerly BlueOrange Bank and PNB Bank.
Best banks in Latvia
Open Latvian Bank Account Online. Like other European countries, there is a growing list of online banks in Latvia. With these neobanks, you don't need to visit a physical branch to open an account. These banks are usually cheaper than traditional banks. One of these banks is Revolut, which got its licence in Latvia in 2021.
Latvia has many national and international banks that have hundreds of branches and ATMs that are well networked. The following are some of the banks that you might consider opening an account with.
1. Swedbank
The Swedbank is Latvia's largest bank with over a million people and more than seventy-one thousand businesses. It has over 400 ATMs and more than 50 branches within Latvia. Among the services they offer to their customers include; current accounts, savings account, debit and credit card, online banking and comprehensive online banking, investment and insurance. Also, it has products for children, youth, family and businesses. It has 24/7 online banking services.
2. Citadele
The Citadele Bank has debit cards for accounts that are contactless while they offer discounts in partner stores. Other products they have are the comprehensive mobile banking, payment cards that have E-Ticket options, term deposits, current and savings account, a wide range of loans, private banking and business financing. They have a wide range of ATMs and branches that are well networked. They offer credit cards and mortgages at low interest rates.
3. Rietumu
Rietumu Bank is a private bank in Latvia and one of the largest within the Baltic States. They offer services that are generally meant for affluent people and corporations. They offer their services in French, English and Russian languages. Among the services they offer include; current and savings account, remote banking, investment and business accounts.
4. Luminor Bank
The Luminor Bank, formerly DNB Bank, has a vast network of ATMs and branches. It has among the best banking packages in the market. Some of the services it provides to its clients include current accounts at 0.65per month and a debit card package for only 1.65 per month. It also offers its clients business financing, business accounts, life insurance, investment services, online and mobile banking and credit cards.
5. SEB
SEB Bank has a large number of branches and ATMs located in Latvia. It has different products for students, youth, family, corporations and investment. SEB strives to serve all the needs of its clients. Some of the products they have for their clients include debit cards, transfers and low monthly charges. Their fee is 0.43 cents monthly up to 5 euros.
Banking fees in Latvia
Opening a bank account in Latvia for a non-resident, there is an account opening fee of about 100 to 250 euros. It is important before opening a bank account you research about charges that the banks charge for different services. Compare the prices and go for the bank with desirable services and has competitive prices. Some of the banking fees include TM fees. Many of the banks will not charge withdrawing cash from the ATM if you have an account with the bank ATM you are withdrawing from. Other banking charges include monthly maintenance fee, deposit and wire transfer fees, account balance maintenance fee and account statement by mail.
Fees charged to transfer money internationally
Majority of the banks charge a similar amount for foreign ATM fees. At times they also charge a flat fee which can be as high as 50 EUR and a specific percentage of the total amount you are transferring. Also, keep in mind the exchange rate when you are transferring the money.
Using a virtual bank account to send money
Sending money internationally by the use of the bank can be very expensive. It becomes costly since banks will need to convert the funds into the currency that is in use in that particular country. Banks charge higher charges above the id market rates so that they can meet all their expenses and retain a profit. They charge extra fee making the process expensive. To make the process smooth, there is a cheaper alternative by sending money using a virtual bank account. Virtual bank account charge a flat fee of 1 percent of the amount being sent.