Poland is an upcoming economy in Europe. If you want to open bank account in Poland, we will provide you with a list of some of the best banks in Poland. If you are a foreigner, we will also help you identify the best Polish bank account for foreigners. The improvement of the economy and its beautiful cities are attracting many expats to the country. The country has a rich cultural heritage and the local people are very amicable hence attracting people to live, work, and study in its towns.
Why Open a Bank Account in Poland?
There are many reasons why you might want to open a bank account in Poland. Poland is a growing economy with a stable political environment, making it a good place to study, do business and invest. It is also a member of the European Union, which means that your bank account will be protected by EU regulations. Additionally, the cost of living in Poland is lower than in many other European countries, so you can save money by opening a bank account there.
Poland has a modern banking system with a wide range of banking products and services available. Many Polish banks also offer English-speaking customer service, making it easy to manage your account even if you don't speak Polish.
Things to Keep In Mind When Opening a Bank Account as a Foreigner in Poland
From our observation, based on personal reviews and experiences we have found online and our own research, we have noted the following:
Credit cards are almost impossible to get if you have a one-year visa. Banks are more likely to issue credit cards to foreigners who have a permanent residence permit or a visa that is valid for more than one year.
Millenium Bank was the easiest bank to work with to open an account for a foreigner, even without a PESEL. In addition, its app is in English, unlike many other banks.
Some banks refuse to open bank accounts for certain foreigners, especially non-EU residents.
If you use a bank advisor to open your account, be aware that they may try to sell you a number of financial products at once. You should only open a current account unless you specifically need other products, such as a savings account.
All interest from bank deposits in Poland is subject to a 19% Belka tax. However, non-residents who do not live in Poland for more than 183 days in a calendar year can take advantage of the Conventions on the Avoidance of Double Taxation to avoid paying this tax.
Banking in Poland
Resident vs. Non-Resident Accounts: If you're a resident, you can open a bank account with a Polish bank within just one business day. Non-residents can also open Polish bank accounts, but the process may take up to 10 business days.
Account Types: Polish banks offer various account types, including PLN, EUR, USD, and GBP accounts. You can also obtain multi-currency Visa cards, enabling online spending and ATM withdrawals worldwide.
Online Banking: Many Polish banks provide online account opening, offering convenient online banking and mobile applications for managing your finances.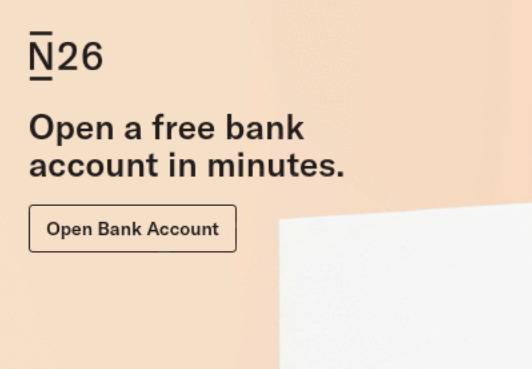 Requirements for Opening a Bank Account in Poland
Opening a bank account in Poland is a straightforward process especially if you are a resident. However, some banks do not provide financial products for non-residents. If you are a resident, the following are the required documents.
A passport or a national ID card
Proof of residence such as a rental contract
Proof of employment, banking history, or confirmation of student status
PESEL (Universal Electronic System for Registration of the Population), which is a number for all permanent residents of Poland and for temporary residents living in Poland for over 30 days.
Non-EU foreigners have four days after arriving in Poland to register their address and obtain a PESEL. Based on our observations, it's possible to open a bank account without a PESEL with a few banks, including Millenium Bank and PKO.
Opening an Account from Abroad
Some Polish banks offer internet banking and online account opening for residents. If you are a resident, it is possible to open a bank account remotely.
If you are not in Poland and wish to open a bank account, Bank Millennium provides remote account opening. You will need to fill forms online and then visit a courier with your documents. Also, carry your bank card. The courier will confirm your identification card and then complete the other paperwork that is required.
It is possible to open bank account online in Poland using virtual banks. Luckily, Revolut and mBank offer a Polish IBAN. They include:
Online banks like Revolut are a great option for currency conversions, including buying things in currencies other than PLN. In our experience, they offer competitive exchange rates, low fees, and cheaper money transfer than traditional banks. They are a popular choice for expats and travelers because they allow you to open a multi-currency account and exchange currencies at the interbank exchange rate. In addition, Revolut is a a crypto-friendly bank, meaning you can buy, sell, and hold cryptocurrency using your normal bank account and its savings account offer 4% interest rate. N26 is another popular online bank, but its balance is only in euros and you can't get PLN account details at the moment.
The only downside to virtual banks is that they are online banks, so you need to have a bank account in another bank to transfer money from yourself to your new online bank.
Polish Bank Account for Non residents and Foreigners
It is good to research about the bank branches the requirements needed. Proof of address is needed when opening an account as a non-resident. Some banks offer international accounts non-residents for specific uses and limitations.
If you are a foreigner and want to open Poland bank account, there are many best banks for foreigners in Poland you can use. You can opt to use online banks or some of the best international banks for expats.
Banking Options in Poland for Expats and Foreigners
Poland has a healthy and robust banking system. These banks offer a set of products to various groups ranging from expats, students to businesses and organizations. The banks also have a wide ATM network and branches. They also provide modern banking facilities such as bill payments and transfers. With these banks, you can easily open Polish bank account for non-residents or foreigners.
Confirm from your local bank if it offers correspondent relationship with Polish banks. If they have such a relationship, then it will be easy to switch to a Polish bank. When choosing the best bank for expats, it is good you consider your banking needs. The following are the best banks in Poland for foreigners that you might consider opening an account with.
Alior Bank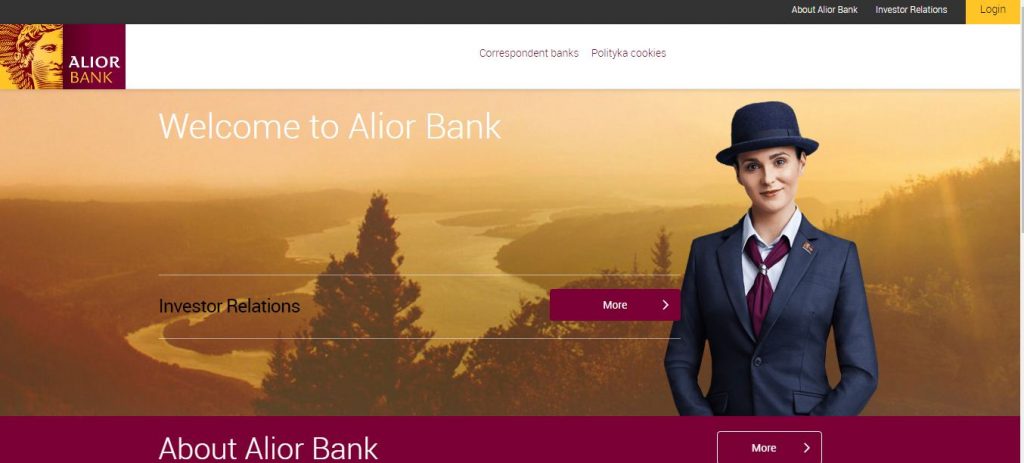 Alior Bank offers banking services to both individual and businesses customers. It has an extensive network of branches, as well as mobile and internet banking options. Its savings account earns 1.3% on a monthly basis. It doesn't charge you for ATM withdrawals if you use Euronet ATMs.
MBank
MBank is the first virtual bank in Poland, which focuses on desktop and mobile banking. It is a great bank to open account with in Poland. It takes advantage of third-party dealing with ATMs which serve its more than 5 million users.
Bank Pekao
Bank Pekao has been in operation for over 85 years with a vast network of ATMs and branches. The bank provides banking and financial services such as current accounts, savings account, card services and investment services. They provide phone and internet banking and they also have English-speaking staff and agents in their service centres. However, it has received many negative reviews by foreigners in Poland for its poor and rude customers service.
Bank Millennium
Bank Millennium is one of the easiest bank to open an account in Poland as a foreigner. It is one of the best bank for expats in Poland as it allows you to open PLN account as well as EUR, USD, CHF, and GBP. It is also recognized as the best bank for students in Poland. The bank also provides banking services such as debit cards and credit cards. It also offers savings, investments, and current accounts and comes with a cashback deal. It recently integrated Google Pay. You can also buy bus tickets directly on the Millenium Bank app. Chat and phone support is available in English.
PKO
PKO is among the largest banks in Poland. It offers a wide range of banking and financial products with retail banking solutions. PKO provides large retail and banking solutions such as business loans, mortgages and investments. The interest rate is 2% on savings account. It is rated as the best bank for foreigners in Poland. The banks has an English hotline.
Deutsche Bank Polska
The Deutsche Bank Group has been operating on the Polish market since 1990. It is one of the best international banks in Poland for foreigners. It has been doing business as Deutsche Bank Polska since October 1995. The bank offers banking services to individuals, Polish and foreign companies, international conglomerates, financial institutions and the public sector.
BNP Paribas Bank Polska
BNP Paribas Bank Polska, previously known as Bank BGŻ BNP Paribas, offers individual clients savings and investment products as well as a wide range of loans facilities. BNP Paribas is a member of the international BNP Paribas banking group. It is one of the best international banks in Poland.
ING Bank
ING Bank is one of the best banks for foreigners in Poland. It provides banking solutions such as savings, loans and mortgages. The interest rate on its savings account is 1.5%. It is the best bank to open account with for both locals and foreigners. It has got customer support in English and tts app interface is available in English.
Getin Noble Bank
Getin Noble Bank provides services to individual and business clients. The core business activity of Getin Noble Bank is retail banking.
Idea Bank
Idea Bank is a bank in Poland that began operations in 1991. The bank's core service is the financial service of small business entities; micro, small and medium enterprises.
Crédit Agricole
Crédit Agricole offers a variety of services ranging from daily banking and personal accounts to loans, credit cards, savings products and even insurance products.
Understanding Banking Fees in Poland
Banking fees in Poland vary depending on the bank and the type of account you have. However, there are some general trends that you can expect.
One of the most common banking fees in Poland is the monthly account maintenance fee. This fee is charged to cover the costs of maintaining your account, such as providing you with access to online banking and mobile banking. The monthly account maintenance fee can range from a few PLN to over 20 PLN, depending on the bank and the type of account you have. Fortunately, there are online banks that have zero fee basic accounts such as Revolut, Wise, and N26.
Another common banking fee in Poland is the ATM withdrawal fee. This fee is charged when you withdraw cash from an ATM that is not operated by your bank. The ATM withdrawal fee can range from a few PLN to over 10 PLN, depending on the bank and the ATM.
Some banks in Poland also charge fees for other services, such as wire transfers, foreign currency exchange, and check deposits. It is important to check with your bank to find out about all the fees that may apply to your account. You can request for a list of charges from bank. You will be in a position to decide on the bank that offers you the best services.
Online Banks in Poland as an Alternative
In Poland, banks have high charges from money transfers, especially for expats. This is because banks do not operate under the mid-market rate, which is the rate used by bank users to trade currency with other banks. They charge above this rate to make a profit. They also add SWIFT fee which in turn adds up making the process very expensive. At the end of the transaction, 10% of the amount transacted is spent in currency conversion.
It is possible to open a bank account online in Poland using a virtual bank account with banks such as the following. These banks don't offer a Polish IBAN, but you can use them all the same.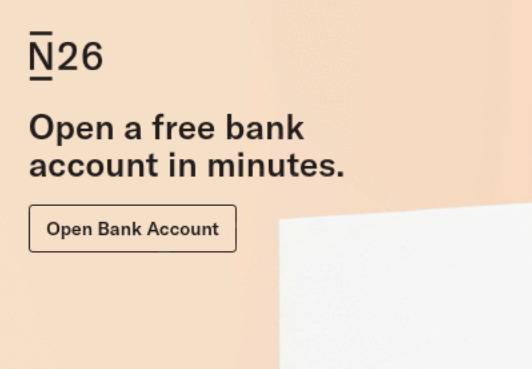 Further reading