Finland is among the wealthiest countries in the world. Residents enjoy high living standards and better social services. It has become a popular site for expats, especially in Helsinki. Most people are moving to Finland to enjoy the winter wonderland and other amenities. In case you are thinking to move to Finland either as a student or a worker, it is important to open a bank account. This article will guide on the steps of opening a bank account.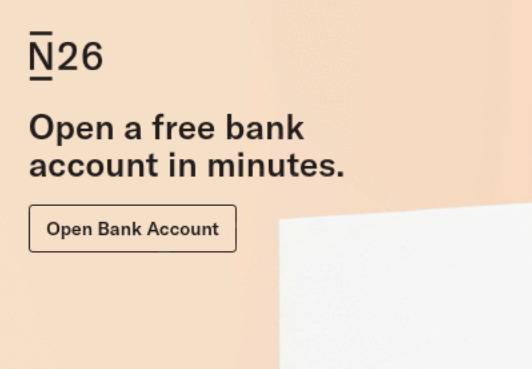 Necessary documents in opening a bank account
Before 2014, it was challenging to open a bank account in Finland since you needed to have Finnish documents. However, the process has become quite easy in the recent past. Banks are now accepting other range of documents. The following are some of the documents you will need to provide in case you are a member of the EU to have a bank account; passport, picture identifications and proof address. The following are additional documents that are required in opening a bank account; residence permit, Kela card and Finish ID number. Most of the banks have English speaking staff and therefore, the process will be easy and fast.
Is it possible to open a bank account as a non-resident?
Yes. You can open a bank account even if you are a non-resident since the Finnish banks have international accounts which are designed for non-residents. The required documents will vary from one bank to another, so make sure that you contact the individual bank to get more information. There could be limits and additional requirements needed to open a bank account.
Best banks in Finland
Many of the Finnish banks have English speaking staff. There are ore 240 banks to choose from. Majority of them have online banking with well-networked branches and ATMs. The following are some of the banks that you might consider opening an account.
1. Holvi
Holvi Bank offers convenient products geared towards businesses. The bank was opened some few years ago. BBVA acquired the bank and it is now offering excellent services to its customers.
2. Aktia Bank
Aktia Bank is among the oldest banks in Finland. It is close to 200 years while serving individuals and corporations. It has around 430 well-networked branches in Finland. Some of the services it offers to its clients include online banking for corporate and individuals. However, their website is not in English.
3. Nordea Bank
Nordea Bank is among the largest banks in Finland with over 650 branches. It has millions of clients all over the world. They require one to take his time before calling them so that they can serve you well. They have excellent online banking.
4. OP Bank
OP Bank is among the largest banks and it has over 200 branches and over 1.5 million clients. Their banking service incorporates Otto ATM Network which is included when you open a bank account. They provide their customers wide a wide range of products such as savings account, investment and retirement services.
5. Danske Bank
Danske Bank provides its clients with various types of personal and business needs. It has a special offer for students and teenagers that is known as Danske Cash reward that offers 84 Euros for free every year. They have many branches conveniently located all over the country.
Using a virtual bank account as an alternative
It is cheaper to use a virtual bank account to transfer funds all over the world. This is because it utilizes mid-market rate and it does not charge SWIFT fee unlike banks. Banks use a rate that is higher than the mid-market rate and charge a SWIFT fee and also charge an extra fee so that they can retain a profit. Bank may say they will charge 20 Euros, but that is not the reality.
Banking charges
Opening a bank account comes with other charges. You can request to be provided will all the charges involved. Some of the charges banks in Finland charge include ATM fees. It is cheaper to withdrawal funds in the ATM of the bank you have an account with. However, different banks have different charges. Other bank charges include maintenance fees and fund transfer fee.