Malta is a convenient island country that attracts close to two million visitors every year. Malta is especially suited for startups due to its modern business culture. It also has evolving economics, especially in terms of employment for young people. And Malta is part of the Euro, the EEA and SEPA. This is a guide to help you open a bank account for use in Malta.
Documents Needed to Open a Bank Account in Malta
A passport
A reference letter
Above are the only documents required, unless you are opening a business account. To open a business account, you will need to provide additional documents such as articles of incorporation, a list of the shareholders and the purpose of your business.
How to Open a Bank Account as a Non Resident
You have an option to open a bank account as a non-resident. The process is easy if you have good credit ratings. In case you have ever been declared bankrupt, the process is tedious, but still, you can open an account. You need to show proof of address of Malta. However, different banks have different requirements for non-residents. It is therefore essential that you call your bank of choice to determine the necessary documents.
Best Banks in Malta
There are many international and local banks where you can open personal or business accounts. The following are some of the banks where you might consider opening an account.
Bank of Valletta

Bank of Valletta is the most popular bank in Malta. It has well-networked ATMs and over 100 branches across the country. The bank offers accounts that come with a debit card and enhanced security through the phone. Also, it has a 24-hour English phone service. Besides, the account also offers checking account which can be used to make standing orders and direct credits and debits.
HSBC Malta
HSBC Malta is among the largest banks worldwide. The bank has 65 branches across the country. Customers have a wide range of accounts from which they can choose from. Customers with an HSBC account enjoy the following services.
No minimum balance required and accounts do not attract monthly fees
Phone and internet banking services
Quick cash card
Advance international debit card
Free travel insurance
IIG Bank
IIG Bank is a famous bank among the locals. With an IIG account, you can enjoy the following perks.
Internet banking
Debit cards
Savings accounts
Sparkasse Bank Malta
Sparkasse Bank Malta is not very common in Malta. However, it is a common bank worldwide, some of the benefits that customers of the bank enjoy include secure banking services, standing order, debit card, online banking and multi-currency.
APS Bank
APS Bank has a wide network of branches and ATMs across the country. It offers internet banking, current accounts, debit cards and insurance packages to its customers. Also, you can benefit from its retirement planning, student loans and other perks for investors.
FCM Bank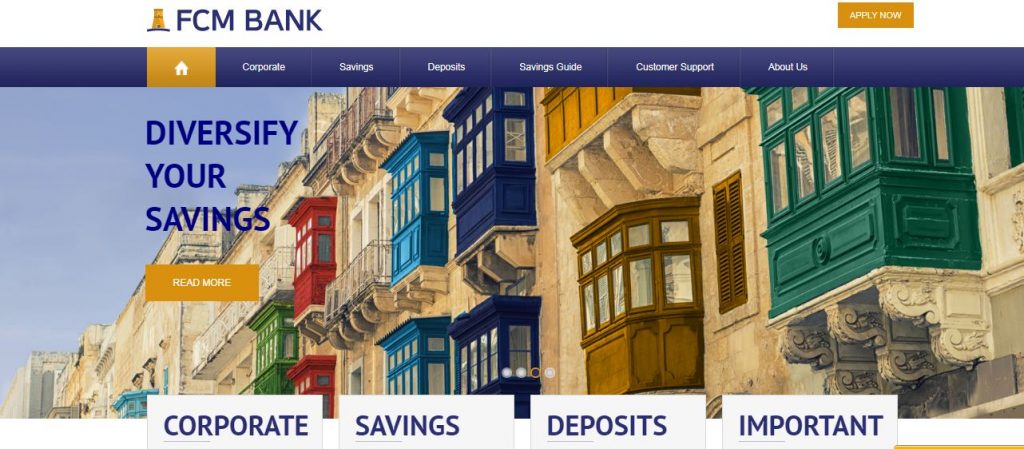 FCM Bank incorporates both traditional and online banking with SMS notifications. You can create an account online. The bank gives its customers a chance to diversify their savings. The bank helps customers to prepare for a better financial future.
Lombard Bank
Lombard Bank has a long history. It does not have many ATMs and branches, but the ones it has are conveniently located. The bank offers current account and investment accounts. Besides, it also has an excellent banking app.
International Cash Transfers
It is costly to send money internationally through banks because banks do not adhere to the mid-market rates. Also, they charge other fees such as currency conversion fees, SWIFT fees while they also maintain a profit margin. Unfortunately, they do not use real-time currency exchange rates.
If you wish to make international cash transfers, consider using a virtual bank account.
Virtual Bank Account as Alternative
With a virtual bank account, you get European IBAN which you can use to make free cash transfers within SEPA, including Malta.
Revolut
Revolut is a crypto friendly bank that offers multi-currency accounts in 28 currencies amongst which Malta, IBAN for personal accounts and business accounts, virtual cards, money transfer services and crypto trading.
Revolut's key products and services include prepaid debit cards, currency exchange, peer to peer payments, withdrawals in over 120 currencies and transfer money directly in over 29 currencies. You can buy cryptocurrencies such as Bitcoin and altcoins such as Ethereum. However you cannot transfer them to an external wallet, you can only exchange them for fiat money inside Revolut app.
With Revolut, you can withdraw a monthly maximum of 200 Euro, or 5 ATM withdrawals, in Malta. Plus users can withdraw a monthly maximum of 200 Euro without fee. Premium users 400 Euro, Metal users 800 Euro.

Monese
Monese is a British online bank that accepts customers from many countries including Liechtenstein. You have to be a resident of the EEA or the UK. It offers a multicurrency digital bank with IBAN and supports SEPA payments. You can open EUR or GBP personal, joint or business accounts with Monese. Monese accounts works with contactless payments like Google Pay, Apple Pay and PayPal.

Coupon Code WorldRemit Money Transfer
Special offer. Send money with WorldRemit using the code 3FREE and pay no fees on your first three money transfers. Coupon code WorldRemit for free transfers.