Norway is known for its thriving economy, making it a preferred destination for expats and investors. It has desirable cities that attract people from all over the world. It is a good place for students, workers, retirees and investors. Besides, it has a diverse culture that attracts people. This is a guide on how to open a bank account in Norway.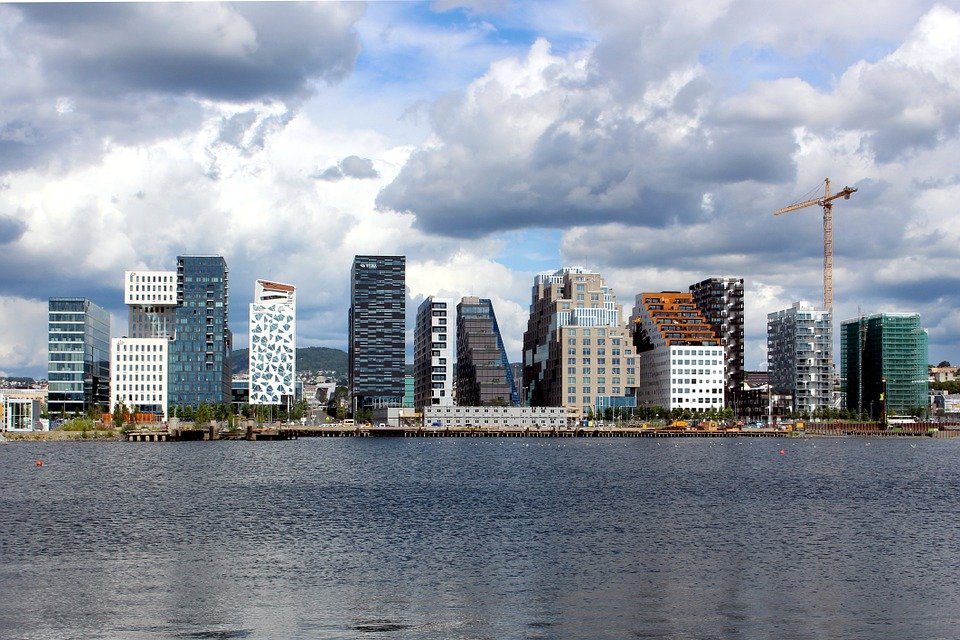 Documents Necessary to Open a Bank Account in Norway
To open a bank account, you will need first need to have a Norwegian National Identity Number. You can get it from the local tax assessment office if you wish to stay in the country for more than six months. Make sure you have the following documents.
Passport
Passport photo
A rental contract
A recommendation letter from your home country bank
It is possible to open an account online, but you will need to liaise with a credit rating company such as Experian to process and have your account approved. Also, you will be required to make identity verification. This is done once you receive a letter from the bank. You can do the verification in a post office.
How to Open an Account Remotely
To open a bank account online, you must first obtain a Bank ID. The Bank ID is useful in other areas, such as paying bills, signing legal documents. To get a Bank ID, you only need to present your passport to your bank of choice. Once you are issued with the Bank ID, you can then open an account online.
How to Open a Bank Account as a Non Resident
You can open a bank account as a non-resident. However, there are certain requirements that you must adhere to. For instance, you must be from SA, Japan, New Zealand, Switzerland, Canada, Singapore and Iceland or be an EU citizen. If you qualify, you are then required to deposit 100,000 euros. It takes around six weeks to have the account processed. You can access the Service Center for Foreign Workers to get all the necessary information about a bank account in Norway.
Best Banks in Norway
Norway has both local and international banks. The following are some of the banks that you might consider opening an account with.
Nordea Bank
Nordea Bank has the largest network of ATMs and branches in Norway. It has 240 branches and 233 ATMs in Norway. They have various offers for different groups. For instance, they have accounts for youths, children, current and savings account. The youth and children accounts do not attract any fees. To add to the sauce, it has the best customer service chat. You can open a personal or a business account and their app is in English. You can get their charges online. Their website is not in English, but with a Google Translate, you can use their online services. You can open an account online if you have a Bank ID.
Skandia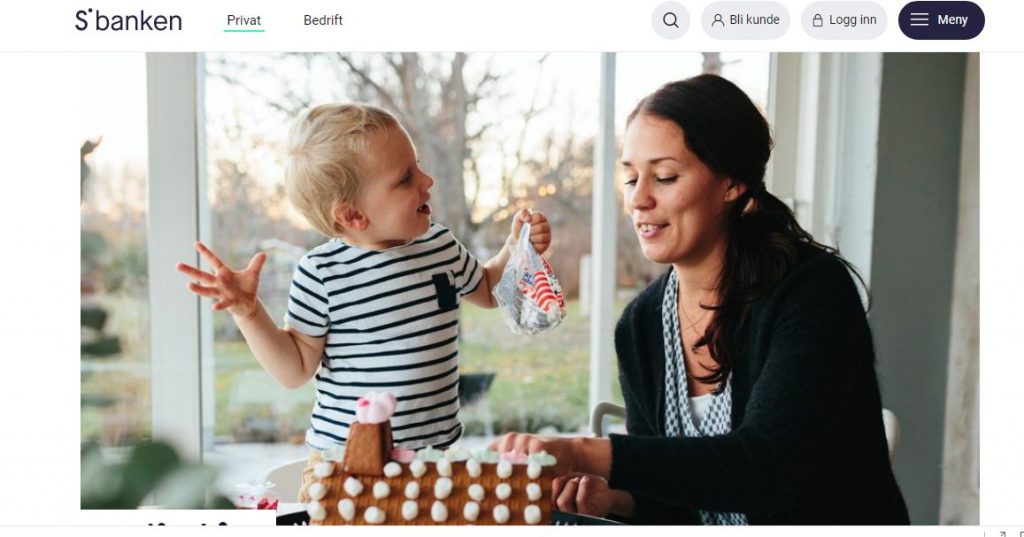 Skandia Bank has an excellent full online service available in English. You can access most of their services online while their prices are also available online. You can apply for a mortgage online and other services through Skandia Banken.
Bank Norwegian
Bank Norwegian is mainly an online bank with most services accessible online. You can open an account online and check for their charges online. Also, you can apply for a mortgage, get credit and perform other transactions online. However, their website is in Norwegian.
Danske Bank
Danske Bank has 36 branches and 73 ATMs in Norway. The bank offers three types of current accounts; Basic Account that comes with a VISA for 300 NOK annually, Gold Reward Account that comes with a credit card and a travel insurance. Platinum Reward Card that offers all the services of the other current accounts and additional free access to an airport lounge. Gold and Platinum accounts do not attract any Visa fees. Instead, they attract a monthly fee of 50 to 75 NOK, respectively. The bank has different types of savings account and a free student account. Unfortunately, the bank does not offer a business account.
DNB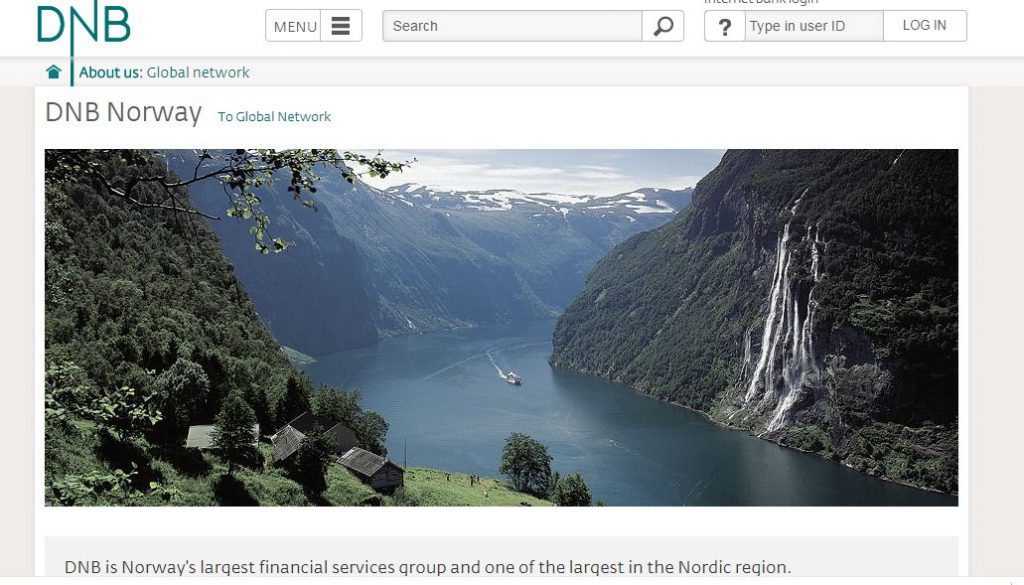 DNB Bank has 18 branches and 47 ATMs in the country. They have a current account known as Silver Card, which comes with a Visa Card, mobile and internet banking. They have a current account known as SAGA and a savings account. The account comes with a free financial advisor and travel insurance. The insurance is vital for people who wish to travel back to their home country now and then. Also, there are specific accounts for youths and students. If you have a business, you can open a business account with them. Its website is in English and you can use it to open an account online if you have a Bank ID.
Sparebanken Vest
Sparebanken Vest offers current, student and business accounts. However, it does not provide a savings account. They have a VISA Smart current account which you can use to make online payments and make cash withdrawals. You can open an account online if you have a Bank ID. The current account attracts a Visa Card fee of 275 NOK every year. Their credit card comes with free travel insurance.
Banking Fees for Norwegian Banks
Apart from the students' and children's accounts, all other accounts attract an annual VISA fee as follows.
DNK: 275 NOK for VISA and no charges for MasterCard accounts
Nordea attracts a VISA fee of 300 NOK
Danske Bank attracts 300 NOK VISA fee
Sparebanken Vest attracts 275 NOK and 200 NOK for Visa Electron
Normal accounts do not attract monthly fees. However, reward accounts attract monthly payments that come with extra perks, such as access to the airport lounge and travel insurance. Withdrawing cash from rival bank ATMs attracts a fee between 7 and 10 NOK. DNB charges 10 NOK for any ATM withdrawals and 40 NOK and 1% of the withdrawal amount in case you are using a MasterCard.
International Money Transfer Charges
Sending money abroad is very expensive. DNB is the cheapest at a rate of 1.95% for international transfers. Other banks charge between 0.5-1% exclusive of additional charges, which can sum up to between 20 to 30 NOK. The exchange rate is usually very poor while currency conversion attracts other fees. You can use TransferWise as an alternative while sending money abroad. With TransferWise, you will enjoy real-time mid-market exchange rates. Their charges are transparent are a much lower compared to banks.
Coupon Code WorldRemit Money Transfer
Special offer until March 2020. Send money with WorldRemit using the code 3FREE and pay no fees on your first three money transfers. Coupon code WorldRemit for free transfers.