France is attracting people of different walks of life ranging from students, workers and expatriates. Its natural and cultural paradise also makes it an excellent destination for tourists. If you are planning to move to France, you will need to open a bank account. It is an easy process and this is how to go about it.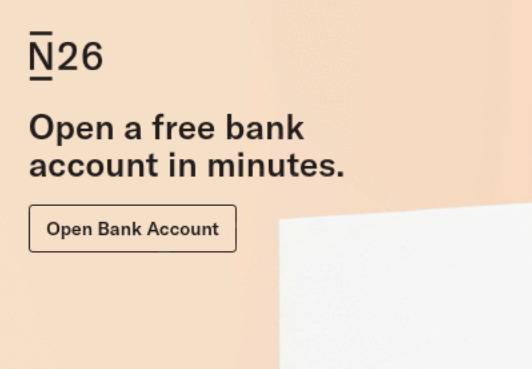 Necessary documents in opening a bank account
Present the following documents; proof identity by use of national identity, driving license and passport, proof of address, proof of visa and employment contract or student admission letter for students. Also, present copies or recent utility bills such as electricity bills. Make sure that the documents are certified and that they have need translated.
Is it possible to open a bank account remotely?
In case you are a citizen of member states of EEA, it is possible to open a bank account even if you are not a resident of France. In case you are a non-resident, you will find out that you have many restrictions such as minimum deposits and limits in withdrawals. Opening an account involves a lot of paperwork and most banks require you to visit the bank in person.
Transfer Wise borderless account
Some of the world-old bank accounts work well in one country and they can only hold currency in one currency. It becomes expensive when it is being used to transfer funds across the borders. However, with the TransferWise, you can transfer and receive funds at low competitive exchange rates at a small charge.
Best Banks in France
The following are some of the banks that you might consider while opening a bank account.
1. Britline
You can open a bank account with Britline Bank before moving to France. It is also possible to manage the account using your phone in English. They have provided all the bank charges on the internet in English.
2. BNP Paribas
BNP Paribas Bank is among the largest banks in France and it has many distributors. In most French banks, prices are related to usage in the sense that when you take more services, you pay less. The bank has low costs for student accounts and more savings and investment services. It offers current accounts and savings account. They have products for customers between 18-24 years.
3. La Banque Postale
La Banque Postale Bank operates through services that are offered by the post office. They also have many agencies that do banking services such as paying bills. The application for opening a bank account is made in French and you might need to have a friend who can take you through the process. You might also need to hire an interpreter to help you in the process.
4. ING Direct
ING Direct Bank is one of the best online banks in France. You must live in France to have the account opened. The application is available in French. They provide services with free debit cards at different charges depending on the service.
Using a virtual bank account as an alternative
Most probably, you are likely to transfer funds using the bank. However, it is an expensive means because it does not utilize the mid-market rate. They charge a higher rate that is above the mid-market rate and also includes SWIFT fees. As if not enough, they also want to retain a profit after deducting all the expenses and this makes the process very expensive. However, with the virtual bank account, it is cheaper I the sense that you can transfer funds and the process is twice as fast.
Important things to note
There are many basic current accounts but it is equally important to note that those banks accounts do not come without any restrictions. Most of them require monthly minimum deposits and there are other charges for using bank cards, account handling fees and SMS balance updates.
Most banks operate from 8 am to 5 pm Monday to Friday while some banks open on Saturday morning. In case you reside in rural areas, check the hours of operation since it is not unusual for some banks to close for lunch.