Belgium has wealthy resources available for expats, especially in Brussels. With the move of making Belgium a cashless country, it has developed a financial framework to support the idea. The country has one of the best financial systems in the world. This article has guidelines on how to open a bank account in Belgium.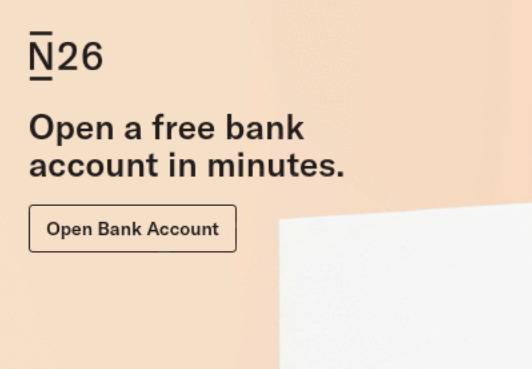 Documents required in opening a bank account
Every bank has different requirements from the other bank. Some of the common documents needed include; a national ID or valid passport, proof of residence by the use of a utility or a work contract. Most of the banks will require you to visit a branch in person while few have online application systems. After opening a bank account, you dare issued with a debit or credit card which is sent through the snail mail. You have an option to collect it from the bank.
Is it possible to open a bank account from abroad?
Some banks will allow you to open a bank account online before arriving in Belgium. The first step is sending an application request and then they will send you all the forms that you need to fill. Majority of the banks have bank accounts for non-residents. But you must provide proof o Belgian residency. Some banks accept proof of residence of your home country.
In case your home bank doesn't have branches in Belgium, it may have a partnership with Belgian banks which saves you the high cost of ATM charges.
Online banking in Belgium
Belgium has a wide range of banking products. Belgium is the pioneer of cashless technology. Their services are inclusive of h telephone and online banking. Online banking is important in that it helps one to check balance, send funds, pay bills and update personal data. In case you need specialized services, you can visit the bank and you will be provided with all the services you need.
Best banks in Belgium
Since there are many expats in Belgium, there are any banks that have international accounts in English. Among the largest banks are Belfius, BNP Paribas, ING Bank and KBC Bank.
1. Belfius Bank
Belfius Bank has its headquarters located in Brussels and it is state owned. It has over 800 branches and 3000 ATMs. It has the following banking products for its customers. It has a current account with a monthly fee of €1 for a basic account while the charges for a platinum account are €17. They also offer MasterCard credits cards for €1 per month. While special account charges are€16.50 monthly inclusive of travel insurance in the package.
2. BNP Paribas Fortis
BNP Paribas Fortis Bank is a subsidiary of BNP Paribas. It has over 780 branches and more than 3800 ATMs. Their banking products include investment and savings. They have current accounts for people between 18-27 years which is comes with a bank card and a prepaid card and a Visa Card. You can use the Visa card by use of an app. They also offer apps or managing money and Visa classic credit at a cost for €3 per month.
3. ING Bank Belgium
The ING Bank is a subsidiary of the ING group. It has over 670 branches and is offering vital banking services. Among the services they have is the free online current account, classic current account at €30 per year and you are allowed to make 12 transactions per year. It also has a youth account for people below 18 years. You have the discretion to choose between MasterCard and Visa.
4. Hello Bank
Hello Bank was the first digital bank in Europe. They have many customers all over Europe. Ones you open a bank account with them, they give you €150 cash or a bucket of paint. They also provide brokerage, insurance and loans to their customers. Also, they have free bank cards, app, bank and website support, digital services such as an online and mobile app.
Sending money abroad in Belgium
Banks in Belgium use the SWIFT network t send money overseas. It attracts a significant cost and it may not be the cheapest method for sending money. Banks charge costs above the mid-market rate which makes the process very expensive. The best option is to use a virtual bank account or to use TransferWise to transfer funds.
Bank charges
Charges are different from one bank to the other and it also depends on a particular service. In most cases, youth and student bank accounts attract low charges. However, be sure to check with a specific bank before deciding on the bank to open an account with.