The SatoshiCenter is a blockchain and bitcoin fintech incubator in Botswana. It was founded by Alakanani Itireleng, the "Bitcoin Lady", in 2014 to save as a platform that would create awareness in bitcoin and blockchain technology in Botswana and around Africa.
The center got its name from Satoshi Nakamoto, the name used by the unknown person or persons who invented Bitcoin in 2009.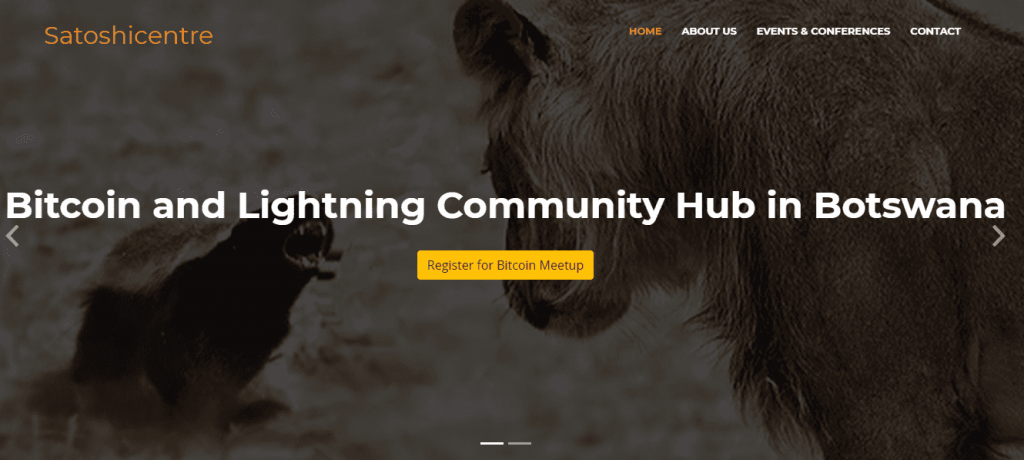 What is bitcoin and blockchain
Bitcoin is a cryptocurrency. It is a decentralised digital currency without a central bank or single administrator that can be sent from user to user on the peer-to-peer bitcoin network without the need for intermediaries. Blockchain is list of records, called blocks, that are linked using cryptography. It serves as the public transaction ledger of the bitcoin.

How does Bitcoin work
You need a digital wallet account on your computer or smartphone.
You can sell, buy, send, and receive using your wallet.
Your transactions are recorded in a public ledger called the blockchain.
Bitcoin transactions are secured using cryptography.
The SatoshiCenter mission


The SatoshiCentre encourages people in Botswana to adopt bitcoin, as well as entrepreneurs to use blockchain technology to solve some of the main African problems. They aim to help develop a generation of bitcoiners in Botswana through education, conversation and start up incubation.
The SatoshiCentre is one of the pioeneers of bitcoin and blockchain community centres in Africa. It is a hub for learning new developments in the bitcoin and blockchain space, including both second layer technologies, like Lightning Network, and Sidechains like Liquid, a blockchain for exchanges, brokers, and market makers.
The center is involved in capacity building through mentorships and training, meet-ups, coding camps around bitcoin and blockchain. The center believes that:
The growing adoption of bitcoin around the world, presents an immense opportunity to build a community of adopters, users, thinkers and coders in Botswana. Bitcoin is permissionless, so, unlike the legacy financial and monetary systems, all of Botswana is free to join. We should seize this once in a generation opportunity to participate. Nothing can stop us.

In June 2018, the Botswana Blockchain Association was launched, with the SatoshiCenter as one of the founding members. This association aims to be a contact point between the people and policy makers. The association is also part of the larger Africa Blockchain Alliance.
Bitcoin in Botswana
Botswana, one of Africa's most stable countries and the continent's longest continuous multi-party democracy, has embraced Bitcoin. Bitcoin is not illegal in the country. In March 2019, Express Minds Ltd set up a Bitcoin Automated Teller Machine (BATM) in the capital Gaborone. The machine allows users to purchase Bitcoin by scanning a QR code, feed money into the machine and get the Bitcoin into their digital wallets. The BATM in Botswana rose the number of Bitcoin ATMs on the continent to 10. Other counties with Bitcoin ATMs in Africa are Uganda, Zimbabwe, South Africa, Kenya, and Djibouti.
As we're publishing this on July 16th, 2019 one Bitcoin equals 113,558 Botswana Pula (USD 10,729). Note that Bitcoin is very volatile, over time the value tends to go up, but it can also go down a lot in a short period of time.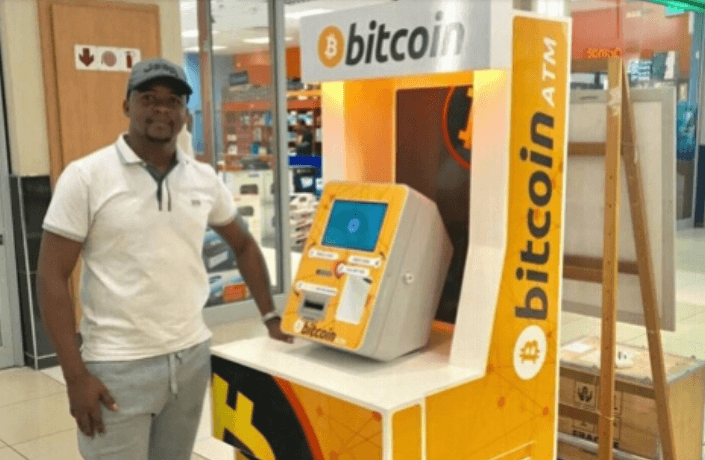 Some believe that Africa is the ideal continent for Bitcoin to grow because the continent already has a culture that is based on transferring money by unconventional means such as M-Pesa.
Whereas Europeans and Americans may always opt to send money by bank transfer, Africans tend to favour money transfers by smartphone apps. This way of conducting money transfers is a ready-made fit with the way Bitcoin works in a society.
Other reasons in favour of Bitcoin use in Africa include:
Bitcoin can reduce criminal activity in Africa where some countries are rife with corruption
The spread of internet access has grown rapidly across Africa making Bitcoin trading and use a much more realistic possibility
Bitcoin can reduce local corruption
Bitcoin is cheaper and faster than alternative peer-to-peer transferring options
Bitcoin and crypto education is being offered to many millennials in these regions
Conclusion
Bitoin is the most popular cryptocurrency in Africa. Other cryptocurrency global brands are Litecoin, XRP, Dash, Lisk and Monero.
At the moment, there are no local bitcoin exchanges in Botswana. A bitcoin exchange is a market place for buying and selling bitcoin. Bitcoin trading also takes place on WhatsApp groups and Facebook groups. Others use South African exchanges.
Further reading
Watch this interview Alakanani Itireleng
Interview with Alakanani Itireleng – Bitcoin Lady, CEO, Satoshi Centre