Bitcoin, the cryptocurrency founded in 2009, has continued to grow. As of this writing, bitcoin market capitalisation is larger than many well known companies such as Nike, IBM, Disney, etc. At the same time, bitcoin is known for its risk. According to Forbes, more than $4 billion worth of bitcoin was stolen in 2019. In this article, we will look at the most secure bitcoin wallet you can use to keep your cryptos safe.
What is a Bitcoin Wallet?
A seed phrase, seed recovery phrase or backup seed phrase is a list of words which store all the information needed to recover Bitcoin funds on-chain. Wallet software will typically generate a seed phrase and instruct the user to write it down on paper. – Bitcoin Wiki
Bitcoin was created with the goal of replacing fiat currencies. Satoshi Nakamoto believed that central banks and governments had a lot of control on our lives. As such, he envisioned a decentralized currency that could be free from government control.
As a currency, it needs to be stored. This is where wallets come in. A wallet is a physical or digital pulse where one can store their money. In fiat currencies, a physical wallet can be made from leather. A digital wallet is an online platform where you can store your money. You can also spend it with ease. Examples of top digital wallets are Google Pay, PayPal, and Apple Pay.
A bitcoin wallet on the other hand is where you store your bitcoin. You can save the currency in a wallet. You can also send bitcoin to other people's wallets as well. Therefore, the wallet needs to be easy to access, easy to use and secure.
Custodial vs Non custodial wallet
A custodial wallet is a crypto wallet that is stored with a third party. The third pary, not the crypto owner, holds the private keys and has full control of the cryptos. As the popular saying goes, "Not your keys, not your coins," custodial wallets are less secure. This is the reason you should not store your cryptos in an exchange, withdraw your funds as soon as you purchase them. Binance, Coinbase and Bitfinex are some examples of custodial wallets.
A non-custodial-wallet is a crypto wallet where the owner/user holds the private keys and has full control of the funds. This is the most secure wallet for your bitcoin and other cryptos as no one can access your funds without the private keys. Examples of non-custodial-wallets are Samourai, Exodus, Muun, and hardware wallets such as Trezor.
Types of Bitcoin Wallets
Hot wallets vs cold wallets
Hot wallets are wallets that need to be connected to the internet via computers, phones, or tablets to function while cold wallets function without being connected to the internet. Cold wallets are, therefore, more secure than hot wallets.
There are several types of bitcoin wallets. These wallets have different characteristics and levels of security and are used for various reasons.
Mobile wallets. These are bitcoin wallets that can be accessed via a mobile devices and are compatible with operating systems such as iOS and Android. Examples of bitcoin mobile wallets are Samourai, Exodus, Muun, BlueWallet and Mycelium.
Hardware wallet. This is similar to a leather wallet in fiat currencies. It is a small hardware, the size of a flash disk, where you can store your coins. It is considered the most secure type of bitcoin wallet. Examples of bitcoin hardware wallets are KeepKey, Trezor, Ledger and Coldcard.
Desktop wallets. These are wallets that are downloaded to a computer. They can be installed in Windows, Macs, Linux or any other supported operating system. Examples include Wasabi, Electrum, BlueWallet and Exodus.
Web wallets. These are wallets that can only be accessed in a web browser such as Chrome or Firefox. Web wallets are highly insecure. We do not advise you to store your bitcoin in any web wallet.
A paper wallet is the name given to an older and unsafe method of storing bitcoin which was popular between 2011 and 2016. It works by having a single private key and bitcoin address, usually generated by a website, being printed out onto paper. This method has a large number of downsides and should not be used.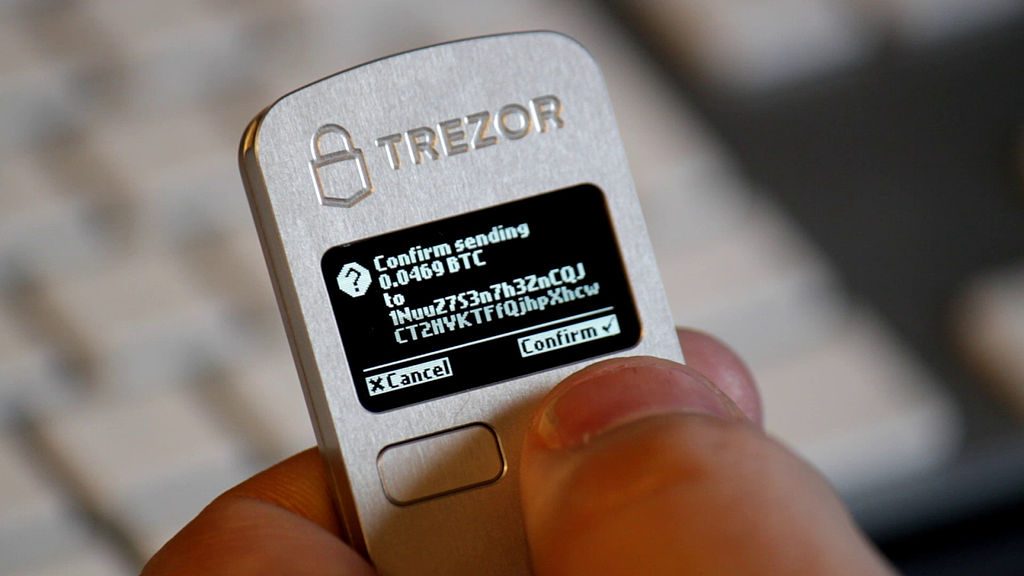 Best Crypto Mobile Wallet
There are many fake versions of bitcoin wallets. Make sure you are accessing the wallet from a genuine website. Many people have lost money to bitcoin scammers.
Samourai Wallet
In a previous article, we looked at the famous Samourai Wallet. Samourai wallet is an online and offline wallet that provides essential bitcoin storage features. You can download the Samourai wallet to your Android and iOS device for free. You can also download and install it on your desktop computer. The wallet has a number of features that most wallets don't have:
A full offline mode. This means that you can protect your Bitcoins by disconnecting them from the internet.
Segregated witness. Samourai is among the first wallets to support segregated witness, a feature that helps lower transaction costs.
Smart miner fees. This is a feature popular to miners. It estimates the amount of money miners will pay to mine.
Dojo. This feature allows you to run your own node in the Bitcoin network.
Stonewall. The stonewall feature guards against address clustering and deanonymization attacks.
PayNym. This is a feature that defend against tracking by surveillance firms.
In addition to all this, Samourai wallet uses AES-256 encryption that protects you from attacks. It also uses BIP 39 passphrase encryption. This is in addition to the pin and password you must enter.
Read our complete review of Samourai Wallet here.
BlueWallet
BlueWallet is a free mobile and desktop bitcoin only wallet that was launched in 2017. The card integrates well with Coldcard hardware wallet and you can also import your Electrum and Bread (BRD) generated wallets to BlueWallet. Through a peer to peer non-custodial and non-KYC trading platform, Local Trader, BlueWallet users can buy and sell bitcoin. The company has also developed a first of its kind, Apple watch for bitcoin, which allows users to receive or send payments directly
 from their wrists.
Some of other interesting features of BlueWallet are watch-only wallet, Lightning wallet for cheaper and fast transactions, and plausible deniability in case of a forced disclosure.
Muun Bitcoin Wallet
Muun is an open source bitcoin and Lightning wallet made by a team based in Argentina. It is an ideal wallet for instant and cheap payments. Muun's 2-of-2 multi-signature wallet, makes it one of the most secure bitcoin wallets since all your outgoing transactions need to be signed with 2 keys instead of 1. If your phone is hacked, there is no way the hacker will get access to your bitcoin because only one key is in your wallet. And if your phone is stolen, you will be able to lock your wallet until you get a new phone.
Muun wallet comes with an Emergency Kit, which ensures secure self-custody achieved by holding your private keys and recovery keys without internet connection.
Your Emergency Kit is a PDF document with the information and instructions needed to find and spend your funds independently. No need to brute-force any missing data. Everything is there, including your private keys and output descriptors. Your private keys are securely encrypted with your Recovery Code. This makes your Emergency Kit harmless by itself: you can keep multiple copies, and you can even store it safely on the cloud.
Exodus Wallet
Exodus is one of the best bitcoin wallets for beginners. It is a mobile and desktop wallet that is compatible with Trezor hardware wallet. Exodus wallet is free and it supports over 100 cryptocurrencies. Some of its advantages include 24/7 human support, built-in exchange, live charts and portfolio. Moreover, Exodus allow users to earn passive income from interest earned on their cryptos. It is, however, a closed source software.
Mycelium
Mycelium is a free open-source mobile wallet for bitcoin only. It is suitable for advanced users. Mycelium has a built-in exchange and hardware wallets support, allowing bitcoiners to store their bitcoin on Trezor, Ledger and KeepKey hardware wallets.
To use Mycelium, no ID is required or any other data that can identify your identity. Moreover, the wallet supports TOR to mask your IP address and location. The wallet has a watch-only wallet (read-only mode), which only allows you to track your transactions or check your balance. Mycelium allows wallet holders to set custom transaction fees. The fees you set will determine how long it will take for your transaction to be completed.
We don't advise you to use crypto wallets that support altcoins such as Coinbase and bitcoin.com, which promotes Bitcoin Cash as the real bitcoin.
Nexo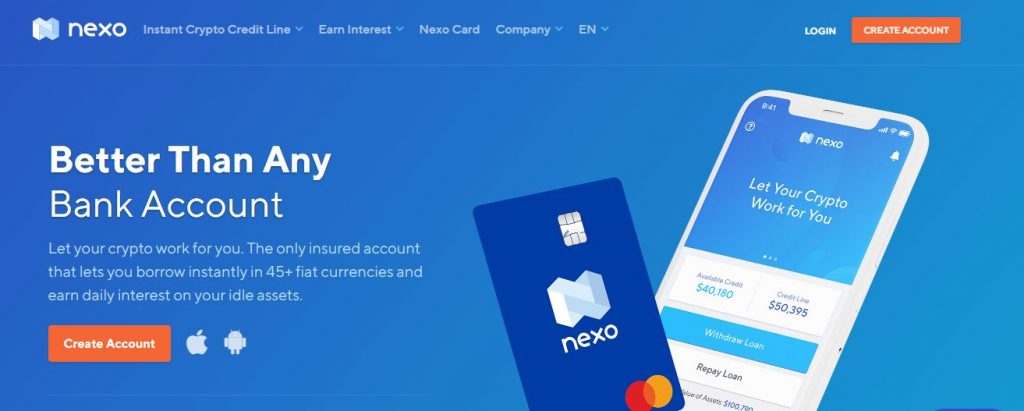 Nexo is a relatively new company in the blockchain industry. The company was started in 2017 and has raised more than $532.5 million from investors. Nexo wallet is part of the Nexo platform where people can earn interest from their cryptos, lend and borrow fiat currencies that are backed by their crypto. Nexo app can be downloaded on Android and iOS.
Nexo is a custodial wallet, which means a third party (BitGo and Ledger Vault) stores and secures your cryptos on your behalf. You do not have access to the private keys of your crypto assets.
Although Nexo is a global company, some countries such as Estonia, Bulgaria, Zimbabwe, and Congo DRC are not supported. See the full list of countries that are not supported here.
Make a backup of your coins by following the instructions in the app of your choice. If you lose your phone, you will restore your wallet from your backup. However, if you lose your backup, you lose your cryptos.
Best Desktop Crypto Wallet
Wasabi
Wasabi is a free open-source bitcoin-only wallet for desktop that uses CoinJoin strategy. To ensure anonymity, all Wasabi network traffic goes via Tor by default. Wasabi follows bitcoin's philosophy by making the software open-source and by publishing it under MIT license.
Being a desktop bitcoin wallet, Wasabi runs in most operating systems with 64-bit architecture. It runs on Windows 10 1607+ (except 1703), macOs 10.13+, Ubuntu 20.10, 20.04 (LTS), 18.04 (LTS), 16.04 (LTS), Fedora 32+, and Debian 9+.
Why is Wasabi bitcoin only? There is no room for wasted time and energy, this great work requires our full attention. Any line of code written to support a random shitcoin takes away scarce developer time to work on real problems.
Electrum
Electrum is a desktop crypto wallet. It only supports bitcoin. You can download Electrum on Windows (7 and higher), MacOS (10.13 and higher) and Linux. The wallet has a feature that enable users to create an offline wallet that holds bitcoins and a watching-only online wallet that is used to view its history and to create transactions.
Electrum versions older than 3.3.4 are susceptible to phishing. Do not download Electrum from another source than electrum.org, and learn to verify GPG signatures.
Cryptocurrency Hardware Wallets
Trezor
Trezor is a company that manufactures hardware wallets. The company offers two types of wallets. Trezor One is a 59 USD hardware that helps you save your Bitcoin and other currencies offline. Trezor Model T is a 179 USD hardware, the size of a car key where you can save your coins. The difference between the two is that the latter one has additional encrypting features. Trezor accessories such as the Trezor case is 15 USD and the Trezor Lanyard is 3.50 USD.
Ledger
Ledger wallet is a hardware bitcoin wallet that enables users to store, send, and receive bitcoin and other supported cryptocurrencies. The hardware wallet is available in two models; the Ledger Nano S and Ledger Nano X. The Ledger Nano S costs $59 while the Ledger Nano X costs $119.
Coldcard
Coldcard is a hardware bitcoin only secure wallet with cold storage functionality. Coldcard wallets keep your Seed phrase and other sensitive information that you won't keep them on your hot wallets. Several bitcoin wallets such as Electrum have inbuilt support for Coldcard. The wallet allow its users create offline transactions with an air-gap functionality on Coldcard. The Coldcard Mk3 costs 119.97 USD.
Coldcard promo code: Use promo CKBTC to get 5% off your purchase when you pay in bitcoin.
Final Thoughts on Best Bitcoin Wallets
A good bitcoin wallet should meet three main qualities. First, it needs to be secure. The wallets we have mentioned here are all relatively secure. Second, it needs to be easy to use. Finally, the bitcoin wallet should have multiple functionality. We believe that the wallets mentioned here meets this bill. Still, we recommend that you test them and do your research before you use the wallets.