Bitcoin was created with the goal of replacing fiat currencies. Satoshi Nakamoto believed that central banks and governments had a lot of control on our lives. As such, he envisioned a decentralized currency that could be free from government control.
As a currency, it needs to be stored. This is where crypto wallets come in. A wallet is a physical or digital pulse where one can store their money. In fiat currencies, a physical wallet can be made from leather. A digital wallet is an online platform where you can store your money. You can also spend it with ease. Examples of top digital wallets for fiat currency are Google Pay, PayPal, and Apple Pay.
A bitcoin wallet on the other hand is where you store your bitcoin. You can save the currency in a wallet. You can also send bitcoin to other people's wallets as well. Therefore, the wallet needs to be easy to access, easy to use and secure.
Types of Bitcoin Wallets
There are several types of bitcoin wallets. These wallets have different characteristics and levels of security and are used for various reasons.
Mobile wallets. These are bitcoin wallets that can be accessed via a mobile devices and are compatible with operating systems such as iOS and Android. Examples of bitcoin mobile wallets are Samourai, Exodus, Muun, BlueWallet and Mycelium.

Hardware wallet. This is similar to a leather wallet in fiat currencies. It is a small hardware, the size of a flash disk, where you can store your coins. It is considered the most secure type of bitcoin wallet. Examples of bitcoin hardware wallets are KeepKey, Trezor, Ledger and Coldcard.

Desktop wallets. These are wallets that are downloaded to a computer. They can be installed in Windows, Macs, Linux or any other supported operating system. Examples include Wasabi, Electrum, BlueWallet and Exodus.

Web wallets. These are wallets that can only be accessed in a web browser such as Chrome or Firefox by the use of extensions. Web wallets are highly insecure. We do not advise you to store your bitcoin in any web wallet. If you do want one, then the Brave Crypto Wallet is a much more secure option than using a browser extension.
Hot Wallets vs Cold Wallets
Hot wallets are wallets that need to be connected to the internet via computers, phones, tablets or any other digital device to function while cold wallets function without being connected to the internet. Cold wallets are, therefore, more secure than hot wallets.
Custodial vs Non-custodial wallet
A custodial wallet is a crypto wallet that is stored with a third party. The third pary, not the crypto owner, holds the private keys and has full control of the cryptos. As the popular saying goes, "Not your keys, not your coins," custodial wallets are less secure. This is the reason you should not store your cryptos in an exchange, withdraw your funds as soon as you purchase them. Binance and Bitfinex are some examples of custodial wallets.
A non-custodial-wallet is a crypto wallet where the owner/user holds the private keys and has full control of the funds. This is the most secure wallet for your bitcoin and other cryptos as no one can access your funds without the private keys. Examples of non-custodial-wallets are Samourai, Exodus, Muun, and hardware wallets such as Trezor and Ledger.
What is a Seed Phrase
A seed phrase, seed recovery phrase or backup seed phrase is a list of words which store all the information needed to recover Bitcoin funds on-chain. Wallet software will typically generate a seed phrase and instruct the user to write it down on paper. – Bitcoin Wiki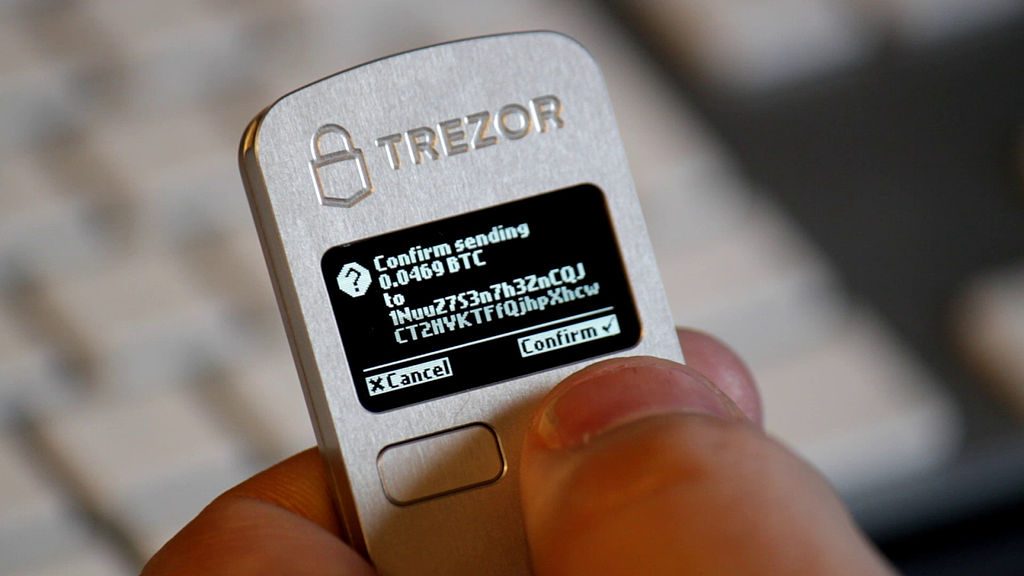 A paper wallet is the name given to an older and unsafe method of storing bitcoin which was popular between 2011 and 2016. It works by having a single private key and bitcoin address, usually generated by a website, being printed out onto paper. This method has a large number of downsides and should not be used.