You have a variety of options available to open a bank account in Belgium. There are many banks to choose from, but you can also use any other European bank account that you may already have. And while traditional Belgium bank accounts can be a bit bureaucratic to open, new online banks thankfully make this process easier. These new online bank accounts are also a lot cheaper in most cases. In this article, we will show you how easy it can be to open a bank account in Belgium, both for residents and non-residents.
Opening a bank account in Belgium
You can open a bank account with a Belgium-based bank through their local offices or online, but most people will find it easier to open a bank account in Belgium via Monese or Wise. They offer accounts free of charge, do not require Belgium residency, while they come with a Belgium-based IBAN account number.
Among the original Belgium-based bank accounts, Hello Bank is an account many users will also like. Hello Bank claims to be the first digital bank in Europe. To open an account, you already have to be an official resident in Belgium.
Opening a Bank account in Belgium Online
Opening a main bank account may involve a lot of paperwork, and most banks require you to visit the bank in person. Bank accounts at one of the virtual banks, on the other hand, are a lot easier to open remotely. Examples include Bunq, Monese, Wise, N26 and Revolut. We have made reviews available for you about them all, so to help you choose.
Some of these accounts do not come with a Belgium based-IBAN code. However, this is not relevant as you can now use any European-based account number in Belgium, as if it is a local bank account.
Monese

Monese is a British & European digital only bank, and therefore is also available in Belgium. Even after BREXIT, it's available for anyone living in the European Economic Area (EEA) or the UK. Monese offers a multicurrency digital bank with a Belgium IBAN and supports SEPA payments.
Monese is an ideal bank for you if you are looking for a Belgium-based IBAN and an easy-to-access bank account in Europe or in the UK, and if you are a traveler or a digital nomad. You can integrate your Monese current account with contactless payments like Google Pay and Apple Pay, as well as online wallets such as PayPal.
Wise
Transferring funds across the border can become expensive. However, with Wise, you can transfer and receive funds at low competitive exchange rates at a small charge. It also comes with a full on bank account that you can use not only in Belgium, but also in all other European countries, as well as overseas. It even comes with GPB and US dollar account details, for if you are receiving money from the USA or UK.
Furthermore, it is good to know Wise comes with a Belgium-based account number. You can open your Belgian account free of charge. You only require an ID and a phone-number, and to deposit €20 to activate the account. The Wise account has limitations if you use cash. You can only 2 withdrawals, totaling 200 Euro, are free each month. Taking out more cash costs 50 cents per withdrawal plus 1.75%. Sending money to another European bank account comes with a little fee, but receiving money is free.
Bunq
Like all virtual banks, Bunq, based in the Netherlands, solves many complications that you will have when trying to open a bank account at a main street bank. If you have the right documents (such as your passport) at hand, you can open a fully functional Bunq account online in a few minutes. This account costs 2.99 euros a month.
It is good to know that all citizens of the EU and the EEA can open a Bunq account. An account gives you an International Bank Account Number (IBAN) that you can use in all EU/EEA countries. Non-EEA nationals but with an EU or EEA resident permit can also open an account, though fewer IDs will be accepted. The best option is to use your passport or residence permit. Bunq's website and customer service is available in Dutch, French, English, Spanish, German, and Italian.
Revolut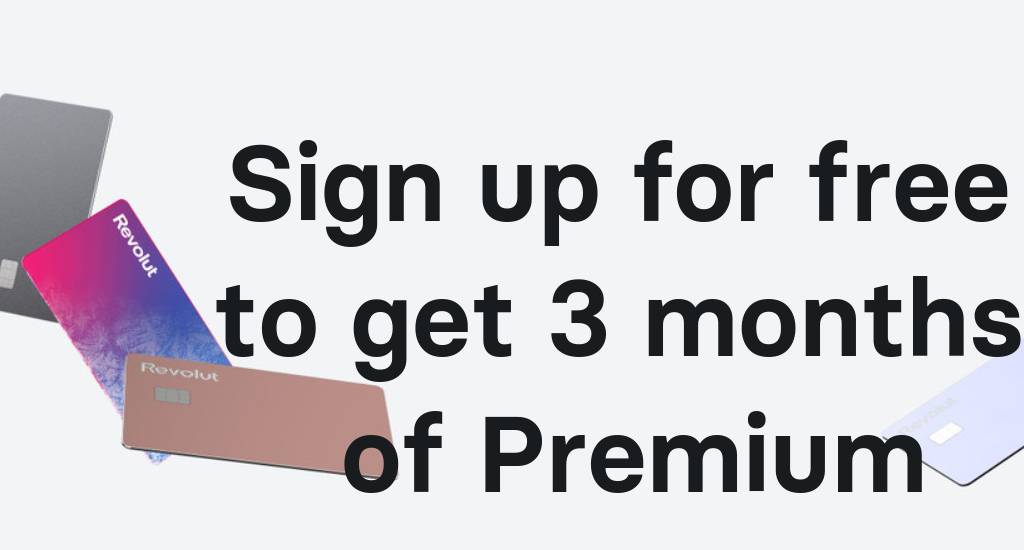 Revolut is an online bank that accepts residents or passport holders of the European Economic Area (EEA), Australia, Singapore, Switzerland, Japan, the United Kingdom, and the United States. They are working on expanding across the world, "soon".
Revolut offers a multi-currency account with 28 currencies, IBAN for personal accounts and business accounts, unlimited and disposable virtual debit cards, money transfer services, as well as investment options. Its product is easy to use and comes with many features.
Revolut comes with a Lithuanian-based IBA account number that you can use in Belgium as any other Belgium-based bank account. This is thanks to new EU regulation. Revolut does have restrictions when it comes to using cash, as it charges fees for withdrawals above €200 per month or if withdrawing cash more than 5 times a month. These fees are different when applying for a premium account.
N26


N26 is available to anyone who legally resides in Belgium or any other EU country. You'll get an online account with a German or Spanish-based account number (IBAN). You can use this account number like any other Belgium-based number.
N26 only asks for a valid ID and any address based in Europe. The address is used to send your bank card and necessary mail. Since most communication is digital, it doesn't have to be your fixed address. You do need a smartphone for the identification video call.
There is also a free N26 bank account, but there might be a waiting list. That's because the German banking authorities (BaFin), where N26 headquarters is stationed, have limited their growth to 50k new customers per month. N26 paid bank accounts cost 4.90 Euro a month and up.
Best banks in Belgium
Since there are many expats in Belgium, there are also many banks that have international accounts in English. Among the largest banks are Belfius, BNP Paribas, ING Bank and KBC Bank. Here is a list of the best known traditional banks in Belgium.
1. Belfius Bank
Belfius Bank has its headquarters located in Brussels, and it is state owned. It has over 800 branches and 3000 ATMs.
It has a current account with a monthly fee of €1 for a basic account, while the charges for a platinum account are €17. They also offer MasterCard credits cards for €1 per month. While special account charges are €16.50 monthly inclusive of travel insurance in the package.
2. BNP Paribas Fortis
BNP Paribas Fortis Bank is a subsidiary of BNP Paribas. It has over 780 branches and more than 3800 ATMs.
You can use their Visa card by use of an app. They also offer apps or managing money and Visa classic credit at a cost for €3 per month.
3. ING Bank Belgium
The ING Bank is a subsidiary of the ING group. It has over 670 branches and is offering vital banking services.
Among the services they have is the free online current account, classic current account at €30 per year and you are allowed to make 12 transactions per year. You have the discretion to choose between MasterCard and Visa.
4. Hello Bank
Hello Bank was the first digital bank in Europe. They have many customers all over Europe. Once you open a bank account with them, they give you €150 cash or a bucket of paint.
They also provide brokerage, insurance, and loans to their customers. Furthermore, they have free bank cards, app, bank and website support, digital services such as an online and mobile app.
Non-Resident Bank Accounts in Belgium
The majority of the Belgium banks listed above also have bank accounts for non-residents. They accept proof of residence in your home country. In case your home bank doesn't have branches in Belgium, it may have a partnership with Belgian banks, which saves you the high cost of ATM charges.
For citizen of member states of the EU and EEA (this includes non EU countries such as Norway, Switzerland, and Turkey) it is generally easy to open a bank account in Belgium. This also applies when you are not an official resident of Belgium. Though, with some banks you may encounter some usage restrictions such as minimum deposits and limits in withdrawals.
The following documents are required to open a bank account in Belgium: Proof of identity (like a passport or identity card) & proof of residence in Belgium or a supported country (for example citizens of EU, EEA, UK, USA) if applying for a non-residence account.
Opening a Bank Account Remotely In Belgium
Most of the local Belgium banks will require you to visit a branch in person. Only a few have online application systems. After opening a bank account, you are issued a debit, or credit-card which is sent by mail. You will also have the option to collect it from the bank.
Some banks allow you to open a bank account online before arriving in Belgium. The first step is sending an application request, and then they will send you all the forms that you need to fill out.
Sending money abroad from Belgium
As a foreigner, it's likely that you're going to transfer money internationally. Since the main street banks use high exchange rates and fees, it might be profitable to look at some online, or virtual banks.
Banks in Belgium use the SWIFT network to send money outside European countries. This holds a more significant cost, and may not be the cheapest method for sending money. Banks also charge fees above the mid-market rate. This makes the process expensive. The best option is to use a virtual bank account or to use Wise to transfer funds.