In the past, people viewed this European microstate a playing ground for the rich. Today things are different. The expat population is rising steadily. There is high financial security, real estate security, and physical security. If you plan on moving to Monaco as a student, worker, or investor, you should put into consideration how to handle finances. Let's look at how to open a bank account in Monaco.
Documents Needed for a Foreigner to Open a Bank Account in Monaco
Proof of identity using a valid passport
For private banking: information about the origin of the funds you want to deposit
Proof of address using a utility bill
A client profile that includes income and employment details
Opening a Bank Account in Monaco
If you want to open an account, you will have to go to the bank and meet with a banker. It will be easier if you can speak French. If not, you will need to make an appointment with the bank so you can get an English speaking banker. And you need the documents mentioned above. The whole process takes up to 2 weeks.
Is it Possible to Open an Account as a Non-Resident?
Yes it is possible to open a Monégasque bank account but you will have to keep a substantial minimum balance in the account. It mainly ranges between 300 thousand and one million dollars.
Alternatively, you can open a virtual bank account with European IBAN for free without this demand for an absurdly high minimum balance, fully functional in Monaco.
Can I Open a Bank Account from Abroad?
Monaco is yet to catch up in the world of modern banking. Many of their banks do not offer online banking services. Those that do still don't allow the opening of an account online.
If you insist on opening an account from abroad, you need to choose a large international bank that has a branch in your home country or hire a lawyer in Monaco. By hiring a lawyer, you will give them the power of attorney to help you handle the process.
Using a Virtual Bank Account in Monaco
European microstate Monaco is not EEA. The only online bank account available in Monaco is a WISE multicurrency account. Monaco is part of SEPA, so money transfers between SEPA countries are free and instant.
Whether or not it's actually practicle to use as your only account for receiving your paycheck and pay your bills in this financially old-fashioned country remains to be seen. It seems to be much cheaper.
Wise
You can use Wise to open a virtual bank account for use in Monaco. When you open Wise account, you will get Euro IBAN and you can use it to make SEPA payments. You are allowed to open a personal account or business account. You can hold, send, receive and spend money in different currencies using Wise multicurrency account. Wise uses real exchange rates for currency conversion.

Best Banks in Monaco
Choose a bank that will best suit your needs. Consider the bank's proximity to where you work or live. You may consider choosing a national or international bank. A foreign bank is better if you travel frequently. Here are some of the best banks in Monaco.
HSBC Monaco
HSBC Monaco has a wide network of branches around the world. HSBC has only one location in Monaco, between Monaco City and Monte Carlo. The products and services it offers include:
The bank provides debit and credit cards options.
Foreign exchange services where you can move money within minutes.
Domestic and international transfers.
Multi-currency accounts that make it easier to manage your money in different currencies.
It provides current accounts that are available in EUR, USD, and GBP.
BNP Paribas Monaco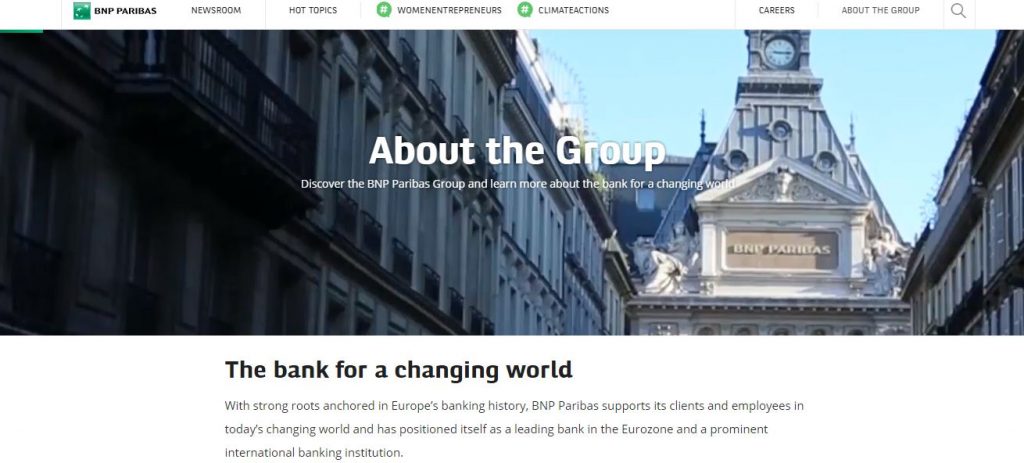 BNP Paribas Monaco is the best bank for workers. BNP Paribas Bank is specialized in private banking. It is located in three separate cities in Monaco. The benefits are:
Online banking.
Online account opening where you will receive current accounts, and a V PAY card.
It offers credit and debit cards options such as the Visa Gold, and Master card.
The bank will guide you in wealth preservation and portfolio management.
Barclays Wealth Monaco
Barclays Wealth Monaco is a big international bank with one branch in Monte Carlo. Its location and the lax ATM fees do not hinder people from choosing it. Below are the services it offers.
Custodial and execution services that will help strengthen your trading capabilities.
Barclays offers international payment cards such as the American Express charge cards.
Barclays Wealth bank provides checking accounts available in all major currencies.
Professionals will guide you through the thought process involved in wealth preservation.
Banking fees
Every bank in the world charges fees. Fees will vary from bank to bank. These fees include withdrawal fees, maintenance fees, and transfer fees. Let's look at some of the charges.
ATM fees
Cash withdrawals from any of your bank's ATMs are not charged. However, you will be charged for using an ATM from a different network. These charges vary from €1 to €6. It depends on the bank whose ATM you're using and your bank. You may decide to use a debit card from your home country. It's not advisable, but you can still do it. Look out for the exchange rate. You should be aware of the mid-market rate. Something else to be mindful of is the foreign ATM fee. It includes the ATM base fee plus a percentage of your total transaction. This will go directly to your bank at home.
International Transfer Fees
The costs depend on how much you want to transfer. The total sum is made up of a flat charge up to €20, which is a percentage of the amount. There is also a mark on the exchange rate, which is often not disclosed by your bank. Be keen on the mid-market rate, or you can use TransferWise to get the real time exchange rates.
Normal Bank Fees
Most banks have either lowered or eliminated most standing fees. There will always be a monthly maintenance charge of between €2 and €50. This charge depends on the type of account and how much money you keep in it.
International Cash Transfers
Making international transfers around the world is expensive due to the high operational fees. You can consider a TransferWise Borderless Account or a Virtual Bank Account to cut on costs. TransferWise supports GBP, USD, and EUR. With the Virtual Bank account, you get an IBAN that makes transfers cheaper within the EU.
Coupon Code WorldRemit Money Transfer
Special offer. Send money with WorldRemit using the code 3FREE and pay no fees on your first three money transfers. Coupon code WorldRemit for free transfers.