Paxful is a marketplace where buyers and sellers exchange Bitcoin. It was founded in 2015, with its head office in Delaware, United States. The firm provides a wide range of services related to cryptocurrency. Paxful has grown into a pillar of Bitcoin trading over the years, and it now employs over 200 people who work across offices established in New York, Hong Kong, Estonia (Tallinn), and the Philippines (Manila).
Other cryptocurrency exchanges have shown an inconsistent trend, but with Paxful, the trend has been consistently positive in its entire existence. Paxful operates in more than 100 countries. This gives you lots of options when it comes to currencies that you can trade for Bitcoin.
Paxful Review
Paxful is an online peer to peer (P2P) over the counter (OTC) exchange where peers interface with advertisements of other peers offering to trade in Bitcoin using online wallets. Paxful does not offer fiat or fiat-like wallets, accounts or instruments used as counterparty to these trades, but instead acts as a supervising authority over peers who use these accounts, instruments, and wallets to trade amongst themselves.
How Paxful Works
To start using Paxful, go to the Paxful website and choose an amount of Bitcoin you'd like to purchase and your local currency, the amount in Bitcoin you will get is then displayed. After creating an account, you can search for available Bitcoin sellers. The common search categories include the method of payment and type of currency.
Users can then view all open orders, and several sellers will be available. Pick the most suitable vendor and begin a trade by clicking on the "Buy" button. Choose the amount you want to buy and make your purchase. This step opens up an escrow service and chat option that allows you to communicate directly with the seller. Once the trade has been finalized, and the payment made, click on the "Mark as Paid" and wait for the transfer of Bitcoin to your Paxful wallet.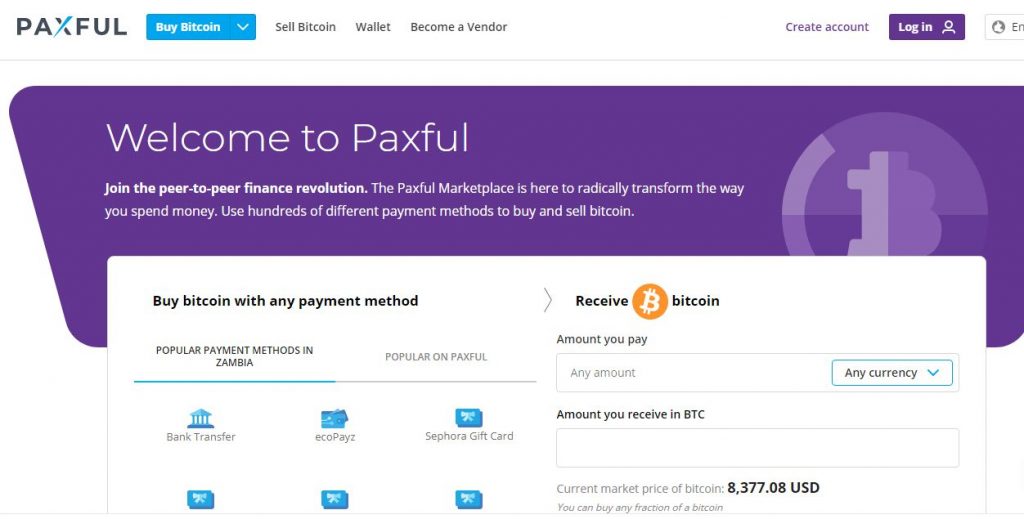 Paxful Currencies And Payment Methods
Paxful renders all major currencies, including USD, Euro, AUD, and GBP. They can be deposited through over 300 payment methods such as debit or credit cards, gift cards, PayPal, bank transfers, and Western Union.
Different payment methods result in different exchange rates. For example, non-refundable payment methods such as bank transfers and cash usually have lower exchange rates. In contrast, payment methods that allow for chargebacks such as credit cards will cost more.
Paxful users do not incur any deposit or withdrawal fees. However, things are a little different when it comes to trading. Buyers are not charged any trading fee, while sellers pay a 1% fee.
Gift Cards
Gift cards are sold in large numbers every year. You can buy them from almost anywhere: in gas stations, grocery stores, and convenience stores. Here are some attributes that make gift cards useful.
Gift cards hold a stable value
They can easily be purchased with cash
Selling your gift card to someone else is not illegal
The redemption codes on the gift card can be digitally transferred with a simple picture
Gift cards are gaining popularity on Paxful. Cards being sold on this platform include iTunes gift cards, Amazon gift cards, and Wallet gift cards. Amazon gift cards are the most popular.
The price of every card on Paxful is determined by the collective amount that those wanting to buy the cards are willing to pay. The reasons for buying and selling of gift cards include online freelancers cashing in their earned gift cards, selling off unwanted spare gift cards, etc. However, the main reason for gift card trading is remittance. The majority of the gift cards at Paxful come from Nigerians and other West Africans who use them for trading Bitcoin.
Paxful Fees
Paxful charges its users service fees, transfer, deposit fees and withdrawal fees. Paxful withdrawal fees and deposit fees depend on the amount involved. Service fees are 1.00% per trade, which is paid by the seller. Selling crypto on Paxful using bank transfers costs 0.5%, selling with a gift card, the fee is between 3%-5% depending on the type of gift card. Other payment methods have a flat fee of 1%. Paxful transfer fees are also determined by the size of your transaction. For example, if you transfer more than 20 USD, you will be charged 0.0005 BTC fee.
Is Paxful Legit? Is Paxful Safe?
Paxful is protected by advanced security systems and procedures. The company is regulated in the United States.There hasn't been any report of security breach to compromise users' data. The platform has an escrow feature, which ensures security on buyers and sellers funds.
Paxful has invested heavily on the security of the platform, from the Bitcoin wallet to the transaction apparatus. It offers a two-factor authentication, SMS verification, encrypted servers, and security questions. Hacking scandals are common in the crypto realm, and no exchange can avoid it. However, Paxful has not encountered any major controversy.
Online reviews about Paxful clearly show that some people mistake the platform's integrity for the seller's integrity. If a seller scams you, it does not mean that the platform is not legit. It is therefore essential to consider the following when buying Bitcoins through Paxful:
Use Paxful's recommended sellers because they have a better reputation
Do not conduct communications outside of Paxful and ensure everything is documented within the system. This way, in case of any problem, moderators will be able to help you
Release the payment from escrow only when you have full control over the payment you receive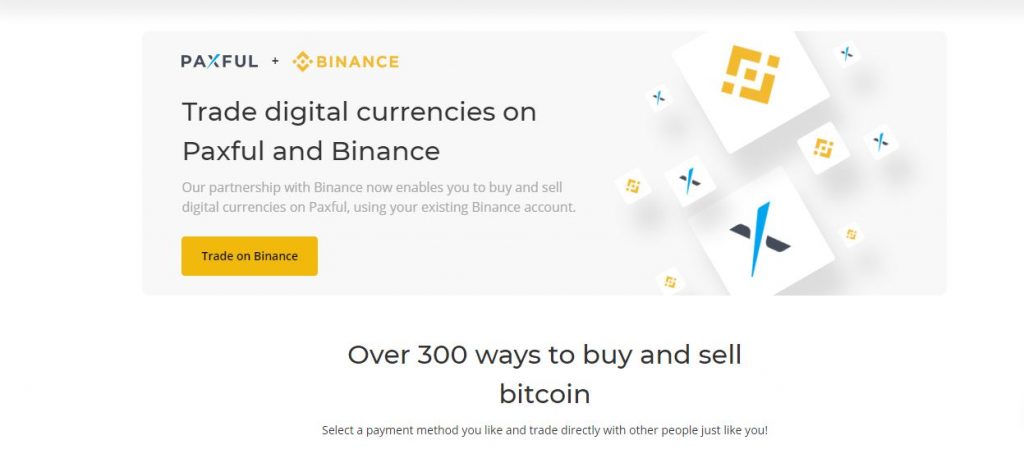 Paxful Customer Service
Paxful customer support is provided via chat functionality, email (help@paxful.com), Paxful customer service number (1-865-272-9385), and also through their Facebook page. The customer support team is available and ready to address all customer concerns.
Paxful Wallet Review
The Paxful wallet is an online wallet solution that offers excellent security features and the convenience of having your Bitcoin available to you 24/7 from any device. This wallet allows you to easily manage your Bitcoin balance and top up directly via the Paxful Marketplace. You can deposit and withdraw, receive and send, buy and sell Bitcoin with just a few clicks. Here, you are in control. Bitcoin empowers you to send and receive payments without permission from any third-party entity.
Paxful Reviews Quora
Every Paxful customer has a story to tell. Some customers are giving very positive reviews. However, a large number of quora reviews are negative. They claim that Paxful is all a scam. The truth is, every cryptocurrency platform is bound to have cases of fraud. What matters is how the management handles the cases. Paxful has been exceptional on that. Its customer support team is always ready to help those who reach out for help.
Apart from the few cases of scam, Paxful is a legit bitcoin trading platform.