Micro loan investing is a new way of investing and it is gaining traction very fast. With the development of peer-to-peer lending platforms, you can grow your money through micro loans. Micro loans are small loans given by individual investors through peer to peer platforms rather than financial institutions like banks and credit unions. Investors lend money to borrowers at a certain interest rate and for a certain period. Here is what is microloan investing, how you can get started, and the key platforms.
Micro Loan Investing
Micro loan investing involves lending small amounts of money to businesses and individuals through peer-to-peer lending platforms. There are many peer-to-peer lending platforms that link lenders to borrowers.
When researching micro lending sites to invest in, look for those offering high-interest rates, safe and secure and those with many borrowers.
You can start investing in micro lending platforms with as low as $5 and get multiple investment options like ETFs and fractional shares.
What is Micro Loan Investing?
Micro loans are small loans given out by individual investors to individuals and businesses through micro loan platforms rather than financial institutions. Micro loans can lend from $20 to a few hundred dollars. Micro loans are a good choice for people who cannot benefit from traditional loans issued by financial institutions. Micro loans started to help businesses and entrepreneurs who could not qualify for a micro loan because of poor credit scores.
In recent days, economic data has shown that the US economy is doing great. The unemployment rate has dropped to the lowest level in 50 years and there are more jobs than there are job seekers. Further, wages have been rising and the number of people taking welfare has declined.
Therefore, with the economic condition improving, people have more money in their pockets and are continually thinking of places to invest. One area that has become relatively popular is micro loan investing, which is also known as peer to peer lending.
Assume that you want to borrow money to take your car to the garage. You have a number of options. You can go to the bank and take a small loan. You can also use your credit card or borrow from a family member or a friend. Alternatively, you can go online and use the multiple options that are available to apply for a loan.
A common option for this kind of borrowing is SoFi. Alternatively, you can use one of the popular peer to peer lending companies. When you borrow from these companies, you are basically borrowing from another person through the company. For a borrower, you benefit by getting the funds faster while investors benefit by the interest that you pay them.
How Microloan Investing Works
There are three parties when it comes to microloan investing. First, there is the borrower. This borrower can be an individual or a company that is in need of working capital. Second, there is the investor, who could be an individual or an investment company. Finally, there is the peer-to-peer company, which works as the intermediary. This company checks the creditworthiness of the borrower and determines whether they should be allowed to borrow. After this, the investor can select the borrowers to lend to. They can lend to them either fully or partially.
Micro Lending Platforms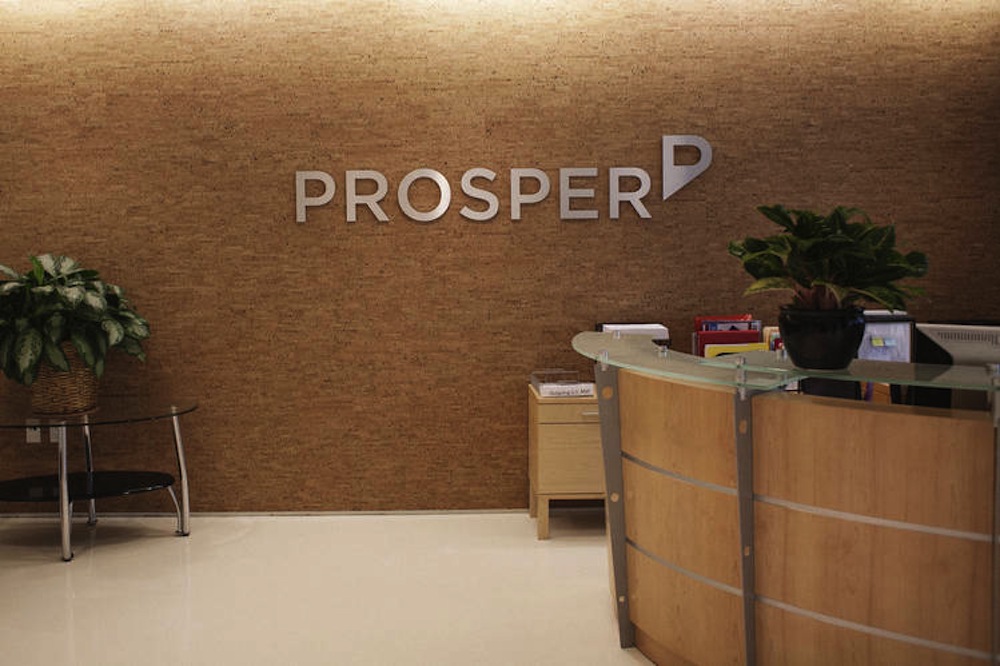 If you want to start investing in micro loans, then you need to use some of the best micro loan platforms available in the market. Look for regulated platforms to ensure that your funds are safe and secure. Also, make sure that the micro lending platform has competitive rates. While there are many micro loan investing companies, it is recommended to use a few of the biggest ones. Here are the best peer-to-peer lending companies.
Funding Circle
Funding Circle is a peer-to-peer lending platform for businesses. Funding Circle provides three types of loans to borrowers; unsecured business loans, small business loans and self-employed for small businesses. Funding Circle advances loans of between EUR 25,000 and EUR 500,000 to businesses for a period of between 6 months and 5 years. Funding Circle charges a fixed interest rate of between 2.9% and 12.1%.
Upstart
Upstart is a peer-to-peer lending platform for consumer loans. It is an ideal micro loan platform for borrowers with limited credit history. Upstart considers many other factors other than credit score. Upstart advances micro loans for a period of between 3 to 5 years with a starting interest rate of 8.27%.
Lending Club
Lending Club is the largest peer-to-peer lending platform in the US. It hosts over 200k investors and over 3 million borrowers. It is an excellent platform you can use to invest your money. Investors can lend money to businesses and individuals on the platform. You can start investing in the micro lending platform in less than 10 minutes.
Prosper Marketplace
Prosper Marketplace is another excellent micro lending platform you can use to invest in micro loans. It is the second-largest peer-to-peer lending platform in the US. To get started, you just need to sign up. Prosper Marketplace offers investors annual returns of about 5.3%. You can invest as low as $25 to quality borrowers with an average annual income of more than $107k.
Risks of Micro Loan Investing
There are a number of risks that come with investing in micro loans. Here are the most common of them.
Liquidity risk. When you invest in stocks, you can easily sell the stock when you have an emergency. However, when you have invested in micro loans, you cannot easily exit the transaction. This is because the borrower will only pay back the funds as agreed.
Interest rates risk. When you lend them money, you agree on the interest rates that the borrower will pay. Therefore, if interest rates rise, the borrower will pay the same amount. This means that you will miss on higher interest rates.
Company risk. The companies that offer these services are usually small, young, and less profitable. In fact, companies like Lending Club and Prosper make losses of more than $100 million. This means that these companies can easily go out of business.
Borrower risk. When you lend the money, the funds are usually not insured. Therefore, if a customer dies or fails to pay, you have no way of recovering the funds.
Pros of Micro Loan Investing
Diversification. Investing in micro loans gives you a chance to diversify your investment portfolio and mitigate risks by spreading your money in different investments.
Safe. Most investment apps like Acorns have multiple security features like encryption to secure your money. They are also regulated by bodies like the Financial Industry Regulatory Authority (FINRA).
Easy to use. Many micro lending platforms have an easy-to-use interface to make it easy for investors and borrowers to lend and borrow money easily.
Low minimum deposits. With some investment platforms, you can start investing as low as $25 and access multiple investment options like fractional shares and ETFs. This is not possible with many traditional brokerage firms.
How to Invest in Microloans
To get started with micro loan investing, you need to have some extra cash or other investments. If you have backup cash, you can start lending money to borrowers through micro loan platforms. You can skip small purchases and save some cash that you can invest in micro loans. You can use personal finance apps like Acorns and Stash to help you invest in ETFs and fractional shares of stock. It is because microloans should be used for just diversification. We recommend that you have most of your funds in index funds, ETFs, and stocks.
Second, ensure that you qualify to invest in these platforms. To invest, you need to have a gross salary of more than $70k. Alternatively, you must have a net worth of more than $250k.
Third, you should create your account with the company you decide to use. We recommend that if you can, you diversify by investing in two or more companies.
Finally, you should now deposit funds into your account and check the available investments. We recommend that you invest in a number of loans, which will help you diversify your income. Also, you can use the automated investing tools that are offered by these companies.
Are Micro Loans a Good Investment?
Yes. If you have other investments and have backup cash for urgent needs, micro loans are a good investment. It can help you diversify risks and also earn high returns when borrowers repay loans at interest. However, you should only invest in micro loans using cash you don't intend to use urgently. It is because the borrower will repay the money at the end of the agreed period and you will only earn interest at the end of the period for which a borrower has borrowed money.
Summary on How to Invest in Micro Loans
Microloans are a relatively new method for you to invest in the financial markets. While the industry is growing, we believe that you should only use it to invest part of your funds. This is because of the risks we have highlighted above. At the core of your investments, you should diversify across other assets such bonds, mutual funds, Bitcoin and index funds, which offer more stable and sustainable returns.