If you are just beginning with stock investing or simply want to invest using smal amounts of money, fractional share investing is a good place to get started. Fractional shares allow you the investors to buy a small portion of a stock. It helps you diversify your investment portfolio even with small amounts of money. In this article, we will look at what fractional share investing is, how to use it, and brokers that offer fractional investing and fractional share investment platforms.
Fractional Share Investing
Fractional share investing is buying a portion of a company's stock. It is an excellent way to start investing in stocks.
Fractional share investors enjoy the same benefits as full share investors. Some brokerages allow you to even reinvest dividends into more factional shares.
Acorns investment and Stash investment are two of the best micro investing platforms for fractional share investing. In this article, we look at both platforms.
A fractional share is a percentage or a portion of a share of a company and it is bought and sold just like the whole share. For instance, if a stock has a share price of $100, you can buy a tenth fractional share at $10.
You get recession, you have stock market declines. If you don't understand that's going to happen, then you're not ready, you won't do well in the markets. – Peter Lynch
The financial market is made of thousands of companies. There are more than 3,000 companies that are public in the United States. These companies have different share prices. There are small penny stocks that have a stock price of below $5. On the other hand, there are companies like Berkshire Hathaway, that have a stock price of more than $200,000 or Amazon, which has a stock price of almost $2,000.
Pricey stocks bring new challenges. For example, even if you had $10,000, it is almost impossible to make a lot of money in the market because you can't invest well in large companies like Amazon. If you decided to invest all of your $10k on Amazon, you would have 5 shares. As such, you would not make a lot of money even if the stock gained by 30%. It would be impossible to invest in a company like Berkshire Hathaway.
What is fractional share investing? This is simply an investment product that allows you to buy a fractional of a company's stock. For example, you can invest in a fraction of Amazon stock with your $10,000. As such, instead of investing in a share, you invest in a smaller percentage.
How many millionaires do you know who have become wealthy by investing in savings accounts? I rest my case." – Robert G. Allen
Fractional shares work almost the same way as full shares. As a fractional share investor, you get to enjoy the same benefits as a full share investor. When a company pays dividends, you also get to benefit. However, voting rights for fractional share investors are not guaranteed by the Securities and Exchange Commission (SEC). Check with your brokerage firm concerning voting rights since they are the ones that control how they function.
If you are thinking of investing in fractional shares, one question you might be asking yourself, are they worth it? The answer is yes. With fractional shares, you get to enjoy the same benefits as any other investor with full shares or with thousands of shares.
Besides, fractional shares will help you diversify your portfolio across many stocks. It also allows you to start investing in the stock market with small investment capital. If the price of a stock increases by 10%, your fractional share also increases by the same percentage.
How you can buy fractional shares largely depends on your brokerage. The following is the general process of buying fractional shares.
Open an account. When selecting a brokerage, get to know if they allow buying and selling of fractional shares.
Fund your brokerage account. The next thing you need to do is to fund your brokerage account so that you can use your balance to buy fractional shares.
Select the stock. You need to select the stock you want to invest in since some brokerage firms limit you to some companies you can buy stock from.
Decide how much you want to invest. Some brokerage firms allow you to invest based on investment amount or based on the number of shares.
There are a number of benefits of fractional share investing. Here are some of those benefits.
Access to stocks. It makes it possible for small investors to invest in large companies.
Liquidity. Fractional share investing brings more people to the market. This is a good thing because it helps create more liquidity.
More innovation. It helps to boost innovation because more people are in the market.
Low capital. You can invest in fractional shares with as little as $100.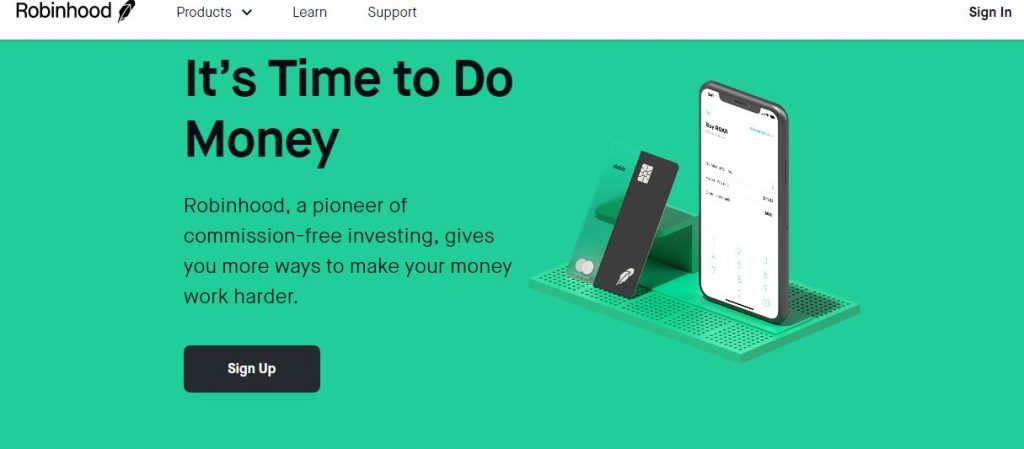 Not all brokerages offer fractional share trading. As such, when opening a brokerage account, it is best you get to know whether the brokerage supports fractional share trading. The following are some of the best brokerages for fractional shares.
1. Charles Schwab
Charles Schwab started allowing investors to buy fractional shares of any stock known as Stock Slices in 2020. You can buy fractional shares as low as $5 and you can buy up to 30 slices at any time. You can place a trade without a trading commission. You can reinvest your dividends to get more fractional shares.
2. Fidelity
Fidelity is also among the leading brokerages for fractional shares. You can start investing with as low as $1 and later increase your investments to over 7,000 stocks and ETFs listed in the U.S exchanges. You can buy stocks with zero trading commissions while you also get a chance to reinvest your dividends in fractional shares.
3. M1 Finance
M1 Finance allows you to choose a percentage of how much you want to invest and then it splits your investment into fractional shares. It does not charge commission or fees and supports automated investing. Anytime you fund your account, the dollars will be split among your investments allowing you to diversify your portfolio. However, you need a $100 minimum starting balance.
4. Robinhood
Robinhood is well known for its commission-free trading. It offers fractional shares and full shares or a variety of stocks. You can reinvest your dividends to acquire more fractional shares. However, you must first enable the fractional feature first.
5. Vanguard
Vanguard is famous for mutual funds and ETFs. Vanguard offers fractional share investing for mutual funds only. It does not offer fractional share investing in stocks and ETFs. You can reinvest dividends from fractional investments in mutual funds.
6. Stash
You can invest in fractional shares with <a href="/tag/stash>Stash and build a portfolio of high quality investments. Stash also you to invest in companies and sectors that excite you. It allows one to create a portfolio with small amounts of money. Stash has a Portfolio Builder feature that you can use to create a portfolio with a mix of investments. Stash allows you to reinvest your dividends to more fractional shares.
7. Acorns
Acorns is a brokerage company that is well known for micro investing using fractional shares. You can start investing in fractional shares with as low as $5. You can open Acorns brokerage firm and then link it to a funding source like a bank account. Acorns allow you to reinvest your dividends to acquire more fractional shares.
8. Public
Public is a social investing platforms that offers fractional share investing. With Public, you can start investing with as low as $5. You can view trades of other members so that you can also improve your investment strategy. You can interact with other investors and learn how to invest from them. It is best suited for beginner investors. Public does not charge investment fees, or commission.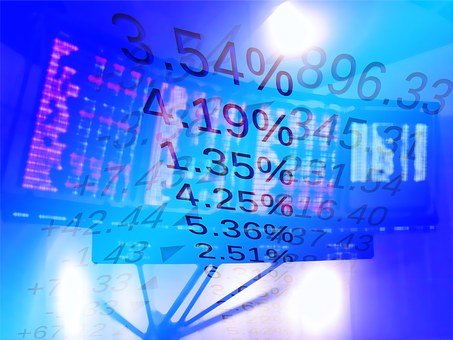 Investing in stocks has proven to be the best creator of wealth in the past decades. A person who invested $10,000 in the Dow Jones Industrial Average in the past 50 years is now a millionaire. The same is true with people who invested in companies like Facebook and Google a few years ago. The process of investing in fractional share is simply similar to how you handle other types of investments. You just need to invest in companies that meet the following qualities
Companies that are relatively undervalued. You can read our guide on how to invest in stocks here.
Companies that are growing.
Companies that have sound leadership.
Companies that you have a good understanding of the services and products they offer like Apple.
Companies that have good cash flow and pay dividends.
Here are some of the most common questions on fractional investing answered:
Do fractional shares pay dividends? Yes they do. However, the dividends will not be very much because you don't own many shares.
Can I start trading with $100? Yes. Many fractional shares investing platforms help you start investing with as little as $50.
Can I buy fractional shares on Robinhood? Yes. Robinhood was one of the first companies to offer fractional share purchases.
Can you buy fractional ETFs? Yes you can. You can also buy fractional indices and mutual funds.
What is fractional property investing? It is similar to share purchases. It helps you own a small part of a real estate project.
Find Out More
If you are a beginner in investing in the stock market, you can consider fraction share investing for a start. Fractional share investing will help you diversify your portfolio and enable you to invest with small investment capital. Make sure to find out if your brokerage offers fractional share investing before opening an account.