If you are an American and you are looking for an investment option, consider Robinhood. Robinhood provides commission-free stock, ETF, option trades and cryptocurrency trading. The minimum account balance is $0 making it a suitable option for beginners. However, Robinhood does not offer mutual funds and bonds.
Robinhood is a commission-free stock trading and investing app. Many Americans are now investing in the platform. Whether you are an experienced investor or a new investor, this Robinhood investing guide and Robinhood beginner guide explains how to invest in the platform.
Beginners Guide to Investing in Robinhood
What is Robinhood? It is an investment app that offers commission-free trades in stocks, ETFs, option trades and cryptocurrencies. You can use it to invest in fractional shares and margin investing.
Robinhood is good for beginners since it does not have a minimum balance requirement. Also, it does not charge customers trading fees.
Since Robinhood does not charge customer trading fees, it makes money through interest from customers' cash and stocks, Robinhood Gold through margin trading and rebates from market makers.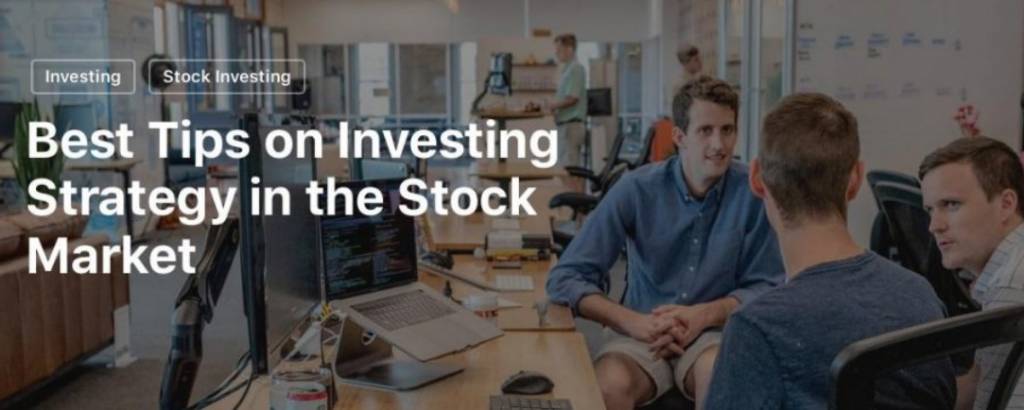 Requirements to Start Robinhood Investing
To start investing in Robinhood, you need to:
Be 18 years or older
Have a social security number
Have a U.S address
Historically, stocks have been among the best-performing assets in the United States. In the past ten years alone, NASDAQ and S&P 500 indices have returned more than 300% and 200% respectively.
What is Robinhood App?
Robinhood investing app is an online investing platform that offers commission-free trading. It offers commission-free trades on stocks, ETFs, option trades and cryptocurrencies. Besides, it also offers fractional shares, margin investing, IPO investing and cash management accounts.
In the past, the investing world in the US was dominated by a few large players. The biggest among them were Fidelity, Schwab, E-Tradeo, and TD Ameritrade. These companies use a fee-based model, where they take a small commission for every order they execute. The chart below shows the average amount of commission charged by these brokers.

Source: Schwab
Buy and hold
Over and over it has been shown that a buy and hold strategy is definitely the best strategy in the long run, especially when you go for broad index funds. Trading more often leads to worse results.
The conclusion of this research says it all: "Fidelity had done a study as to which accounts had done the best at Fidelity. And what they found was… They were accounts from people who forgot they had an account".
Market Disruption
In 2013, Baiju Bhatt and Vladimir Tenev saw an opportunity to disrupt this industry by creating a free method for anyone to invest in stocks. They named the company Robinhood. Today, the company has attracted more that 13 million customers and it is valued at almost $11.2 billion.
Through Robinhood app and website, investors can invest in stocks, ETFs, options, gold and cryptocurrencies for free.
How does Robinhood make money
Robinhood investment is an online brokerage that offers commission-free trades in stocks and ETFs. Robinhood does not charge customers for the trades and hence you may be wondering how it makes money.
Interest, securities and margin loans. It makes money from the interest generated from customers' cash and stocks.
Data to market makers and trading venues. It makes money by receiving rebates from market makers like Citadel.
Robinhood Gold: This is a margin trading service, which they charge customers $5 a month.
Why Invest with Robinhood?
In the past, the company has received criticism for selling the free trades to market makers, who can then bet against the customers. However, according to research, most brokers generate money from selling this type of data to market makers and high-frequency traders. Here are a few reasons why you should consider investing with Robinhood.
The apps and web platforms are free to set up.
No commission for trades.
Access to professional research from top providers like Morningstar and Morgan Stanley.
Free access to market news from top publishers.
Technical analysis tools.
Access to margin trading.
Ready-made watch-lists.
Access to Nasdaq level 2 data.
Why Not Invest with Robinhood
Investing is not about getting notifications on your cell phone. You want to reduce stress in your life, especially when it comes to finances.
You shouldn't really be trading like a monkey on speed. I've done it myself, and you can get the impression of making money, but in the long run you will not beat the market. No one does.
You already have a brokerage account that you're happy with. If you're into financial minimalism you don't want to open dozens of different accounts.
A low information diet is likely to lead to more happiness. News is to the mind what sugar is to the body.
Technical analysis suffers from a data mining bias, subjective interpretation and the problem that "people will give greater weight to information that agrees with a previous conviction than information that is contrary".
Trading on margins is a great way to get rekt.
You're not in the US.
Robinhood outside of the US
If you are not a US citizen or resident, you cannot sign up with Robinhood. There are some alternatives such as Interactive Brokers, which doesn't have a fancy app, but it does have low trading fees of 1$ and is accessible to EU residents.
How to Invest on Robinhood for Beginners
Robinhood is developed to target millennials. As such, the Robinhood app and website are designed with simplicity in mind. To start, all you need is to provide your email address, answer a few questions, deposit money, and start investing. The whole process can take you less than 15 minutes. However, before you invest and start, it is important to know a few things.
Robinhood lack of assets
One rather big downside of Robinhood is the number of financial assets you can invest in. Robinhood offers just stocks, ETFs, options, and cryptocurrencies. This means your options are limited if you want to do auto-investing and enjoying a good diversified portfolio. Therefore, Robinhood seems to be more focused on trading than on good buy-and-hold strategies.
Decide the Type of Investor You Are
In this, you should think about your style and the general type of investor that you are. If you are a technology investor, you should focus only on technology companies like Salesforce and Apple. If you like retail, you should focus on companies like Walmart, Amazon, and Lululemon. Similarly, if you are a transport investor, you should focus on companies like United Airlines and Delta.
In addition, you should decide on the stage of the companies you want to invest in. If you love growth stocks, you can invest in companies like Twilio and Chipotle. If you are an income-focused investor, you should specialize on companies like Boeing and Illinois Tool Works.
Next, you should look at the duration you want to hold your investments. In this, you could be a day trader, who leaves trades open for just a day, or a swing trader, who leaves trades open for a few days. Alternatively, you can be a long-term investor like Warren Buffett.
Investing strategy
After this, you should work to refine your investment strategy. This is in a similar way to how hedge funds do. There are long-short hedge funds who buy companies they hope will move up and short companies they expect will go down. Similarly, there are long-only and short-only investors. There are others who focus on macro issues and others who focus on special situations like mergers and acquisitions. If you are a newbie investor, you should spend a lot of time creating and testing the strategy you want to specialize on.
Investment Funds
Finally, you should think about the funds that you will use to invest. Since markets are always risky, you should only invest using money that you can comfortably afford to lose. For this reason, you should be careful about investing money you have set aside for food, rent, and other general necessities.
Robinhood Guide to Investing: How to use the Robinhood App to Invest
It is fairly easy to buy your stocks, ETF's, gold, futures or crypto through the Robinhood app. First you have to deposit money on your account. This can be done by linking your bank account. You cannot use a creditcard. You then select the share or fund that you want to own and proceed to purchase by clicking on the Trade button.
The point of investing in Robinhood for beginners is that you select the shares you want, based on the type of investor you are, and then basically move on and not look back to it. Robinhood is definitively not the app you use if you want to day trade for example. It simply doesn't offer the features you need if you like to do technical analysis properly for example. Therefore we think that the best way to use Robinhood is nothing more than to use it as a simple method to purchase the stocks you actually want to own.
However, if you want to have a proper buy-and-hold strategy there may be better methods, as well as Robo advisors that may yield better results.
What the Robinhood app does well is news coverage and comparing analysts forecast with actual results. Robinhood gives a nice little overview so you can see and understand better the excepted results of a company, an option or an etf. This makes it a lot easier to see if you'd actually like to actually buy this particular share or not. Now you don't have to search around the web to actually research a company. See also the video below with a hands-on explanation and more tips.
Ways on How to Invest on Robinhood
You need to know how to use Robinhood to invest. Luckily, it has a user-friendly interface that makes it very easy for you to navigate and invest. This is how to invest in Robinhood and generate an income from it.
1. Stocks and Funds
One of the ways of investing in Robinhood is through stocks, options, RTFs and cryptocurrencies. There is no minimum account balance for most of its investments. However, for fractional shares and margin trading, you need minimum opening deposits. You can buy Robinhood fractional shares for as low as $1. One advantage of investing in Robinhood stocks is that you get free shares for every successful referral.
2. Options
You can invest in Robinhood's Options that are commission-free and has non-per-contract fees. If you use other brokers, you will be charged around $1 per options contract. However, with Robinhood investment, there are no such fees. Investing in options carries a higher risk than investing in stocks and ETFs. Robinhood provides option risk disclosure on its website.
3. Cryptocurrency
You can use Robinhood to invest in Bitcoin buy and sell memecoins and altcoins such as Dogecoin and Ethereum. You can buy the cryptocurrencies using the funds you have deposited in your brokerage account. However, Robinhood does not allow you to transfer crypto into or out of your account. To withdraw cryptocurrencies locked in Robinhood, you must convert them to fiat currency so that you can withdraw.
Robinhood launched a beta Robinhood crypto wallet in mid January, 2022. This means its customers could use Robinhood wallet to send and receive crypto, rather than just buying and trading it on the platform.
Since December 2021, Robinhood allows its users to send a crypto gift cards to friends and family from the Robinhood app. Crypto gifts are 0% commission. You are able to send as little as $1 worth of 7 supported cryptocurrencies including Bitcoin (BTC), Ethereum (ETH) and Dogecoin (DOGE). You can then send it directly to the recipient by sharing a link via email or text.
4. Robinhood Gold
You can also invest in Robinhood using Robinhood Gold that allows you to trade on margin. You can also use it to research and reports and NASDAQ market data. Investors have to pay a $5 monthly fee and you can deposit up to $50,000. You need at least $2,000 to start to get started with Robinhood Gold.
5. IPOs
You can also invest in Robinhood using IPO. Unlike many other brokerages that require a minimum balance like Fidelity that requires $100,000 or $500,000, Robinhood does not have any minimum balance requirement. You can invest in a company's IPO shares through Robinhood before they are listed on an exchange to the public.
Robinhood Tutorial – How to Trade Stocks Using Robinhood
For more information on how to use Robinhood we also recommend to read this on their own website.
Conclusion on Robinhood tips for beginners
Robinhood has revolutionized the world of investing. In fact, many of the old brokers like Fidelity and Schwab have started to lower the fees. As an investor, this is a good thing, because these commission fees tend to add up with time. Therefore, as you begin your investing journey, you should consider using Robinhood while realizing the risks that come with all types of investing.
Read More
Alternatives to RobinHood
There are plenty stoke brokers you can choose as Robinhood alternative. Some examples include: