Interactive Brokers is one of the largest automated global electronic broker in the US with a market value of more than $21 billion. The company offers low costs, automated trading and risk control tools for active and casual traders. It offers a number of securities including commission-free trades of stocks and ETFs (Interactive Brokers IBKR Lite). In this Interactive Brokers review, we will highlight everything that you need to know about Interactive Brokers.
It was started in 1978 by Thomas Peterffy, who serves as the chairman and of the company. The company has more than 1,400 employees and more than 598k institutional and individual brokers.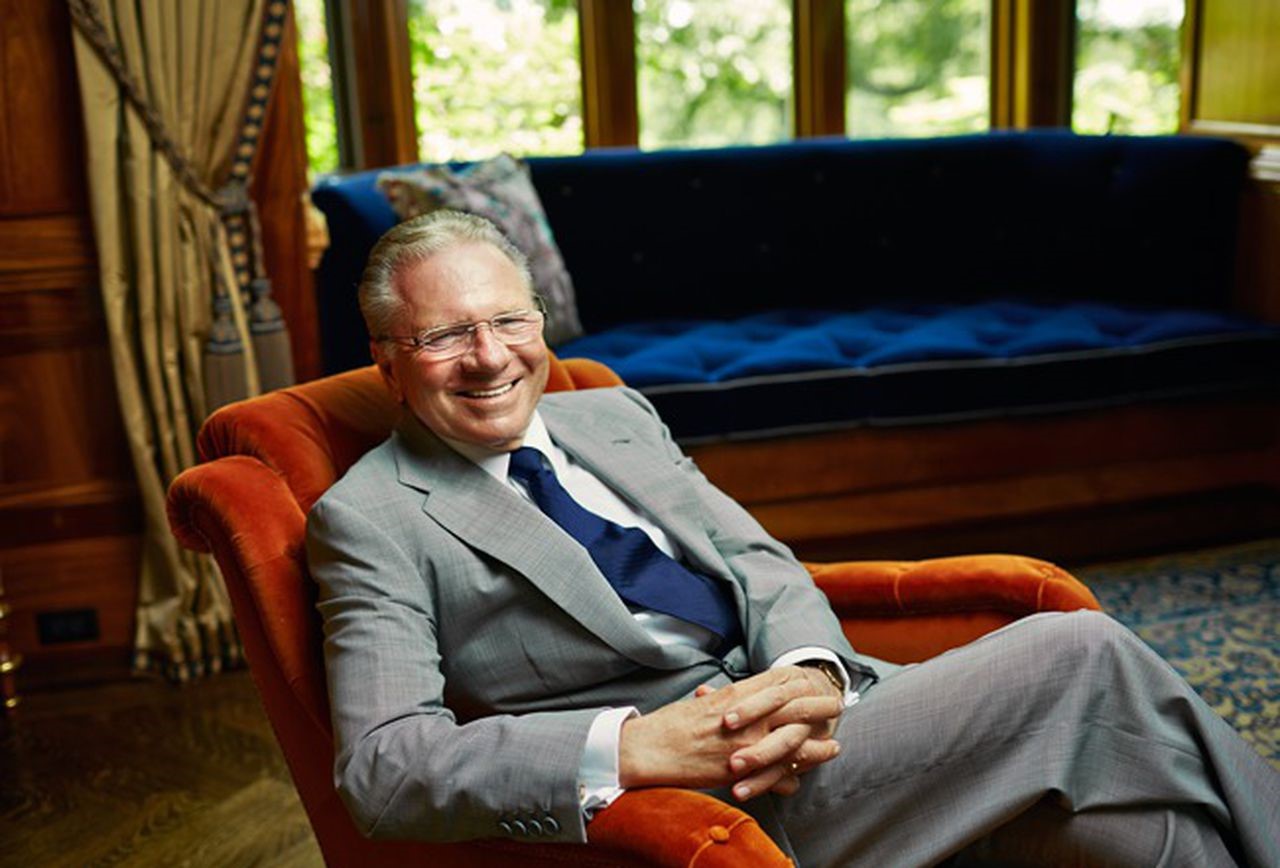 What Are the Benefits of Using Interactive Brokers?
There are several reasons why you might consider using Interactive Brokers. These are the reasons why more than 598k people use the company's services. These reasons are:
Low costs. As mentioned above, Interactive Brokers has some of the lowest costs in the online trading space. While the average cost is usually not a big one, they could add up especially when you are a frequent trader.
Automated risk controls. The company has invested huge resources in technology to mitigate risks by calculating the margin requirements on a real-time basis across all the assets.
Smart routing. As a trader, speed means a lot. This is because a microsecond can determine whether your trades will be successful. The company provides a smart routing product that ensures that the data is received as soon as possible.
Advanced charting tools. The company has invested a lot of resources on ensuring that the charts are of the best quality. As such, the company provides quality and advanced tools to the investors.
Probability Lab. The probability lab provides customers with an excellent and intuitive visual method to analyze the future stock price movements based on the current option pricing.
Investors marketplace. This marketplace connects traders with qualified sell-side analaysts.
Interactive brokers portfolio builder. This tool allows customers to set up an investment strategy based on the research and rankings from top buy side providers.
Many assets. As seen above, Interactive Brokers offers more assets than its peers like Schwab and Fidelity.
What Services Does Interactive Brokers Offer?
As a company, Interactive Brokers is made up of two segments. The first segment is the electronic brokerage product that enable customers to buy and sell financial assets online. This segment is responsible for 96% of all the company's revenue. Some of the products that the company offers in this segment are trading, integrated investment account, investors marketplace, model portfolios, and asset management.
The second segment of the company is market making, which represents 4% of the total revenue. In 2018, the company announced that it was selling the market making products to Two Sigma, which is a large automated trading company.
What Assets Can You Trade/Invest with Interactive Brokers?
When it comes to Interactive Brokers assets, you can easily trade or invest in the following:
Interactive Brokers stocks. You can buy and sell North American, European, and Asia-Pacific stocks.
Interactive Brokers options. You can also buy and sell options of North American, European, and Asia-Pacific stocks.
Interactive Brokers futures. Futures are financial products that are priced into the future. For example, you can agree to buy the stock of Apple at a certain date when it is trading at a lower price.
Interactive Brokers Futures options
Exchange-Traded Funds (ETFs). You can buy and sell Interactive Brokers ETFs from North America, Europe, and Asia-Pacific.
Interactive Brokers warrants. You can buy and sell warrants from North America, Asia, and Europe.
Structured products from Europe and Asia.
Interactive Brokers single stock futures
Interactive Brokers forex. This refers to the currency pairs like EUR/USD and GBP/USD
Interactive Brokers Metals like gold, silver, and platinum.
Interactive Brokers indices like S&P 500, Nasdaq, and Dow Jones Industrial Average.
Interactive Brokers Fixed Income like bonds.
Is Interactive Brokers good for beginners? Generally, the platform is suitable for advanced traders. It might not be the best choice for beginners but there are beginners who trade on the platform successfully.
What is Needed to Open Interactive Brokers Account
To open an Ineractive Brokers account as an individual in the US, you need Social Security Number (SSN) or proof of ID number if not US citizen, your employer name, address and phone number; bank or 3rd party broker account numbers for funding purposes, and routing number for check deposits. You can also find out how to open account for Interactive Brokers Canada, Interactive Brokers Hong Kong, Interactive Brokers Japan, Interactive Brokers China, Interactive Brokers Australia, Interactive Brokers Europe and Interactive Brokers in other countries.
Interactive Brokers app: The app, available for iOS and Android, allows you to trade and manage your Interactive Brokers account on your smartphone from anywhere. You can access over 135 markets worldwide from the IBKR mobile app.
How to Fund Interactive Brokers Account
You can fund your Interactive Brokers account via a wire transfer from your bank, which is the quickest way. You may also transfer assets from another brokerage account. Complete funding options and instructions are provided at the end of your application.
Interactive Brokers Fees
Interactive Brokers is known for the large discounts it offers to its traders. Indeed, the company has been ranked as the best broker in the US by Barrons for more than 18 years straight as shown below.

According to the company, its costs are 83% lower than those of its key competitors like Schwab and Fidelity. This is because it charges $1 to buy a stock, while ETrade, Fidelity, Schwab, and TD Ameritrade, which charge between $4.95 and $6.95. This can be seen in the chart below.

Below is an example of Interactive Brokers fees and interactive Brokers commissions. Find more information about the company's pricing structure here.
Product
Fee/Commission
Account minimum
$0
Stock trading costs
• IBKR Lite: Unlimited free trades on U.S.-listed stocks and ETFs.

• IBKR Pro: $0.005 per share; minimum $1 and maximum 1% of trade value; volume discount available.

Options trades
IBKR Lite and IBKR Pro: No base commission; 65 cents per contract with $1 minimum. Volume discount available.
Account fees (annual, transfer, closing, inactivity)
• IBKR Lite: None.

• IBKR Pro: Accounts with less than $100,000 pay $10/month minus any trade commissions; accounts with less than $2,000 pay $20/month minus commissions.

Number of commission-free ETFs
• IBKR Lite: Unlimited commission-free trades on all available ETFs.

• IBKR Pro: 96 commission-free ETFs.

Number of no-transaction-fee mutual funds
Over 8,300 no-transaction-fee mutual funds.
Is Interactive Brokers Safe?
Yes, Interactive Brokers is a safe and legit company to trade with. It is regulated in all the supported countries. For example, Interactive Brokers UK is regulated by the Financial Conduct Authority (FCA).
Interactive Brokers Supported Countries
Interactive Brokers accepts citizens or resident of most countries worldwide, including UK, Canada, Hong Kong, Singapore, Japan, China, US, etc.
If you do not see your Country or Region listed please be aware that IBKR accepts applications from citizens or residents of most countries except those of countries prohibited by the U.S. Office of Foreign Assets Control (OFAC).
Final Thoughts on Interactive Brokers Review
Having a good broker is an important thing that investors and traders should always have. This is because the broker they chose can help to determine the costs and success of these traders. In this article, we have looked at Interactive Brokers, which is one of the best-known brands in the US. Still, if you are just starting out, we recommend that you use a broker like Robinhood that charges no commissions.
Watch This Video on Interactive Brokers
More Information
Interactive Brokers phone number: 1 (888) 919-0022 (US) and 1 (312) 542-6890 (outside US)