Africa is one of the fastest growing regions in the world. Local and international investors are finding vast startup opportunities with great positive impact whose returns are higher. This article will highlight some of the best startup ideas in Africa in 2023.
Why should You Start a Business in Africa?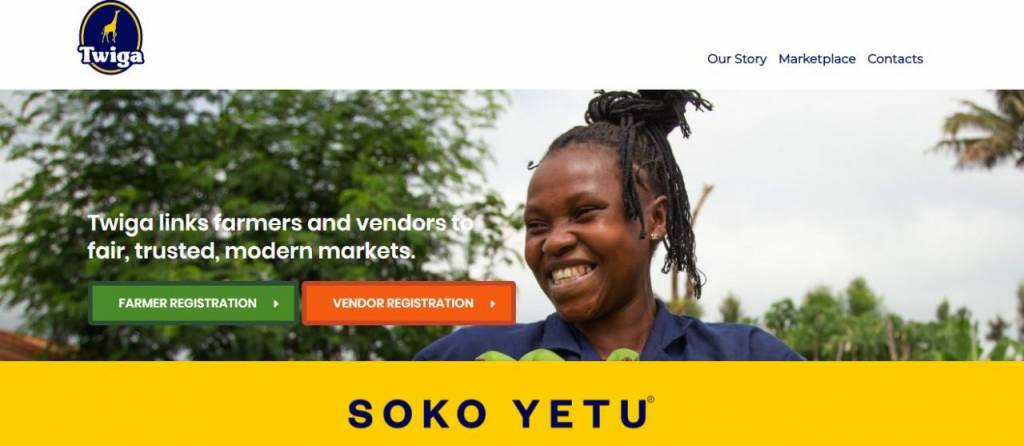 Human capital. Over the past decade, numerous well-established tertiary institutions have emerged. This has resulted in a larger population of young educated individuals who are assets in the impact entrepreneurship model.
Business incubation. For startups, the initial phase of running a business can be challenging. Business incubators come in handy by assisting SMEs to deal with constraints related to infrastructure, market links, financing, and entrepreneurial skills. In Africa, there are various effective business incubators including AfriLabs, iHub, and Co-Creation Hub.
Enhanced modernization and urbanization. A large number of Africans continue to settle in the developed and developing cities within the continent. Additionally, these towns are characterized by up-to-date developments and a modern lifestyle. These aspects set a suitable foundation for various startup ideas in Africa in 2020.
What are the Challenges of Running a Business in Africa?
Poor infrastructure. While there have been improvements in the state of various major roads in African countries, it is still difficult to use certain routes. Additionally, there are some areas that still don't have electricity.
Political instabilities. In some African countries, it is common for war to erupt during the shift of a regime. During such periods, the nation's economic front may be affected significantly as investors and customers alike reduce their spending for fear of demonstrators destroying their property.
High taxation. Companies in certain African countries have often cited high taxation as one of the key challenges for businesses in Africa. Double taxation and high income tax affect the success of various startups in Africa.
Startup Ideas for Africa
Urban Logistics
There has been an increase in the number of urban areas in Africa with the population in the existing towns growing fast. Indeed, the United Nations has projected that the urban population in the region will increase from 11.3% in 2010 to 20.2% in 2050. These urban centers play a crucial role in the economic growth of African states. This is largely because they create a high demand for various products and services, encompass companies within different sectors, and connect countries.
For urban centers to effective fulfil their role in economic growth, there has to be free flow of goods from rural areas to towns within and outside a country. This defines the role of urban logistics. Unfortunately, this sector has been facing vast problems such as poor infrastructure and overcrowding. Like any other industry, opportunities emerge amidst challenges.
The existing players prove that urban logistics is one of the best startup ideas in Africa. For instance, there is a high demand for agricultural products in towns yet small-scale farmers in rural areas often find it difficult to transport their harvests to the market due to infrastructural constraints.
A startup like Twiga Foods in Kenya fills the gap by connecting rural farmers to urban vendors. This is actually a viable startup idea since one can capitalize on the high demand for agricultural products in the urban areas by acquiring them from upcountry where they are cheap and of good quality.
Business-to-business (B2B) logistics and the digitization of the offered services are other areas of urban logistics that one can capitalize on. For instance, you can decide to offer fairly priced transportation services or businesses. In the era of e-commerce, the demand for such services is high in Africa.
Affordable Housing
A descent shelter is one of the basic needs of a human being. Unfortunately, this remains an unattainable dream for a large number of Africans in rural and urban areas. In rural areas, most people live on a meagre income. Some of them struggle to provide food for their dependants thus they cannot begin to burden themselves with the thought of acquiring a decent house.
A similar challenge is observable in urban areas. The numerous slums in African cities are home to poor individuals who cannot afford to rent a decent house. Notably, the middle class has not been spared. Most the Africans in the latter category are unable to realize the dream of owning a home within a serene environment. Currently, plots of land and apartments located within and around cities are extremely pricey due to the rapidly increasing demand for such assets.
With these facts in mind, one can develop a successful business by offering affordable housing solutions in different African countries. One of the embedded startup ideas is purchasing land in developing suburbs and reselling them into plots that are affordable to your targeted clientele. You can also opt to construct affordable houses to attract the region's low and middle-class populace. Providing individuals and developers with fairly priced products related to housing is another profitable startup idea in emerging African markets such as Kenya, Tanzania, Rwanda, and Ethiopia among others. It could be anything from construction materials to furniture and other home improvement items.
Crowd Farming
One may ask; if about 60% of the available arable land in the world is within the African continent, then why is it characterized by constant food shortage and poor farmers? While there are several underlying factors, lack of the resources needed in different phases of farming is one of the primary causes. Most small-scale farmers are forced to rely on the conventional farming methods; an aspect that results in low productivity.
Impact entrepreneurship is one of the reliable solutions to this problem. This is the foundational principle of crowd farming. The United Nations have projected that the agribusiness sector in Africa will be worth about $1 trillion in 2030. You don't have to get your hands dirty to enjoy a piece of this pie. Crowd farming is an agribusiness model where individuals from any part of world can invest in a particular agricultural project and earn a share of the farmer's returns.
Farmcrowdy is an example of a profitable crowd farming structure in Africa. It was established in Nigeria in 2017 as the first agritech enterprise in the region that connects investors to farmers. The revenues are shared among the investors, farmers, and the company. Through this model, the enterprise has been able to reach over 38 million small-scale farmers.
Farmcrowdy is a perfect example of how one can succeed in the vast agricultural sector without having to do the actual farming. Additionally, you do not have to operate as a large company at the onset. You can join force with your friends or relatives and find farmers to invest in. The key to fruitful crowd farming is to identify crops and a farming setup with a high prospects and low risks.
E-Health
Africa bears bout 25% of the global disease burden yet more than half of the population has no access to high-quality medical services or health insurance. While additional factors such as inefficiency from the political class has contributed to the status quo, poverty is one of the key reasons. With most African states being categorized as third world nations, they lack ample funds to establish enough modern hospitals for their citizens. In fact, Africans trekking for extremely long distances to seek basic healthcare services has become a common story in the media.
Picture this scenario: A pregnant woman notices some slight change in her body's behavior and she is unsure if it is a normal pregnancy occurrence or if she should be concerned. The thought of walking for 10 kilometers and catering for all the fees required for medical consultation dampens her spirit. Considering most Africans now have access to a mobile phone, wouldn't it be heartening for her to know that she can have her queries answered at the comfort of her house?
Entrepreneurs can help solve this problem, and develop a profitable business in the process, by establishing digital platforms that connect the public to different medical experts. For instance, the system may include the contacts of accredited practitioners, emergency services, and pharmacies in different regions within a country. Agence Française de Developpement's tele-medicine in Tunisia is a good example of a feasible e-health project.
Event Planning
Over the recent past, most Africans have come to appreciate event management. As opposed to organizing all the nitty gritty during a special occasion, they hire the services of a professional to take care of everything. In order to gain a competitive advantage over the other participants in this lucrative business, you may need to diversify.
While it is still in order to focus on a particular niche market, you will probably increase your customer base by offering your services for funerals, weddings, birthday parties, corporate events, and other forums. Additionally, providing a comprehensive package is another aspect that will catapult you to success in this startup idea. instead of just offering tents, chairs, and décor, how about include other relevant items such as beverages and food, master of ceremony sand public address system, entertainers, and transportation. In short, strive to be the go-to person for everything related to event planning in your region.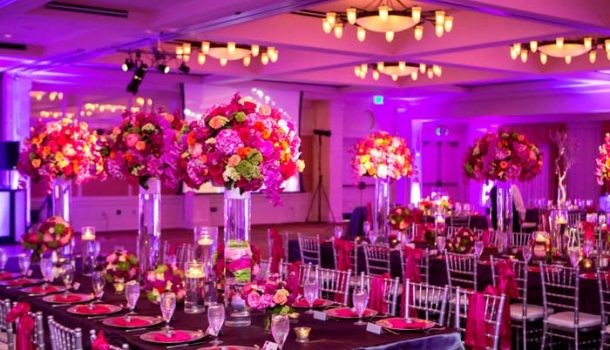 Conclusion
Africa is coming of age. As such, this is the best time to identify and implement one of the feasible startup ideas in Africa in 2020. While there are challenges that often face entrepreneurs in their first years of business, this continent is filled with lucrative business opportunities. With patience and an effective strategic pan, you are bound to be one of the successful business people in the continent.